Five Easy Ways to Treat Dehydrated Skin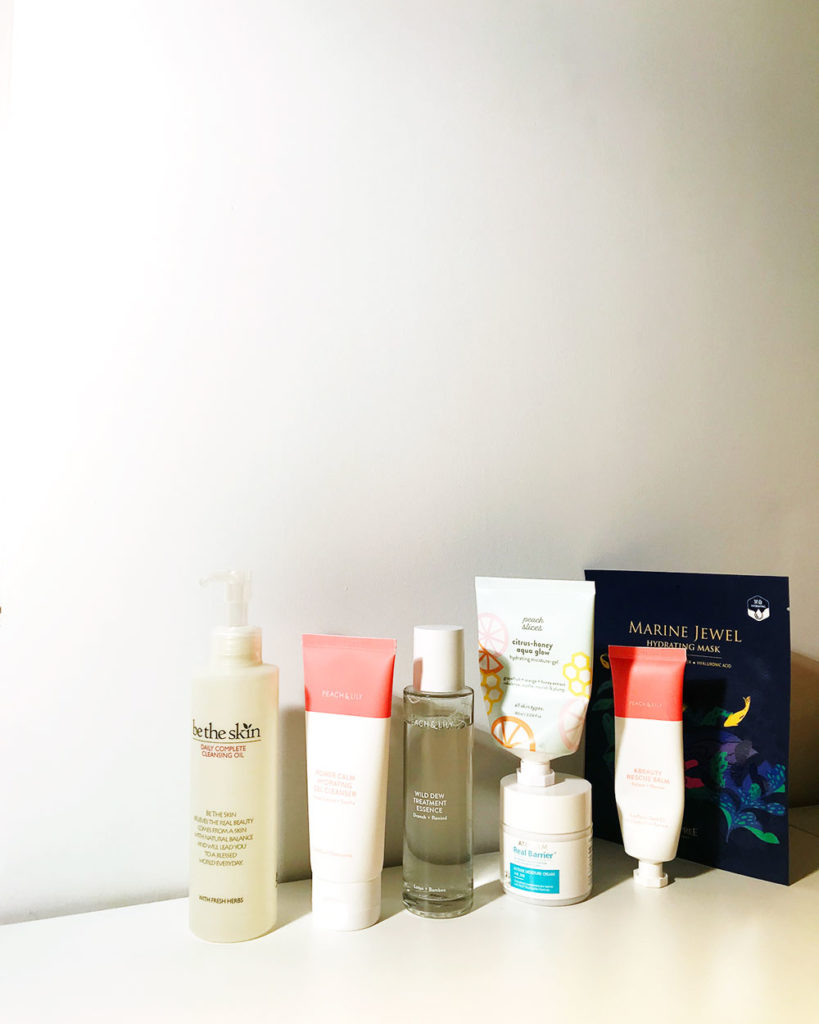 What is dehydrated skin?
It's understandable to mistake dehydrated skin for dry skin; they sound like that they would be the same — or, at least, similar. However, dehydrated skin is different from dry skin, and the key difference is simple: dry skin is a skin type while dehydrated skin is a skin concern. That means that all skin types can get dehydrated, including oily skin.
A few key symptoms of dehydrated skin are tightness, flakiness, increased sensitivity, and redness. Your skin might be feeling parched or itchy. Your skin might even feel oilier than usual, which sounds counterintuitive, until you think of it this way — when your skin thinks it's dehydrated, it's going to try to compensate for it in some way possible, so your skin starts producing more oil.
So, if you suspect your skin is dehydrated, what should you do? How do you get hydration back into your skin? Is it just about drinking a lot of water and using a thicker moisturizer?
Here are five easy ways to treat dehydrated skin.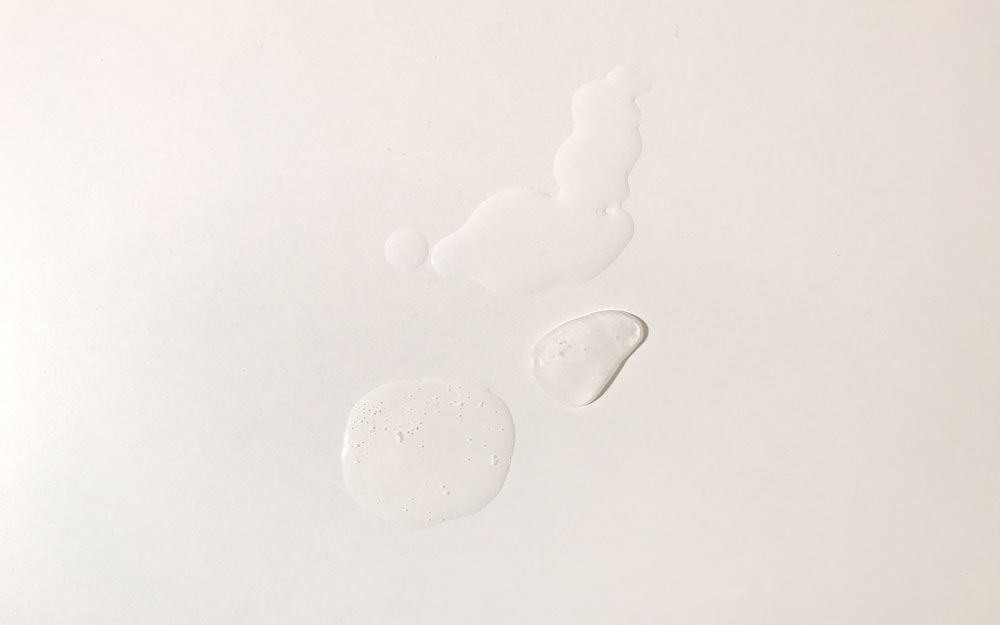 Use a gentle cleanser.
You might be tempted to think of cleansing as a pre-step to a skincare routine because the role of a cleanser is to, well, cleanse skin. You use a cleanser, after all, to dissolve away impurities, oil, sweat, dirt, and whatever else that may have accumulated on your skin, and it's not like beneficial ingredients in a cleanser are going to have much time to absorb into your skin — you're going to rinse the cleanser off right away.
However! That doesn't mean the ingredients in a cleanser are ineffective and pointless, and cleansers are still able to help soothe and hydrate skin as they remove impurities. That's why cleansing correctly is a crucial step to helping dehydrated skin. We highly recommend calming, hydrating cleansers because they're effective and gentle on skin, cleansing deeply without also sweeping away the good oils and moisture that keep your skin healthy and hydrated. That, in turn, helps keep your natural skin barrier (also known as the lipid barrier) intact, which helps maintain skin health and reduce transepidermal water loss, so hydration stays in skin.
Recommended product: we highly recommend the double cleanse because it's gentle, hydrating, and effective! Start with the Be the Skin Daily Complete Cleansing Oil to dissolve away oil-based impurities (because oil attracts oil!), including waterproof makeup. Follow that with a gentle, hydrating water-based cleanser like the Peach & Lily Power Calm Hydrating Gel Cleanser, which is packed with soothing ingredients like chamomile, camellia, and centella asiatica extracts. Even better? The Power Calm Cleanser is sulfate-free!
Don't forget your essence.
The primary thing an essence does is drench skin with hydration. We've made this analogy before, but think about a sponge. When it's dry and hardened, it can't absorb much at all, unable to sop up much moisture. However, when you soak the sponge in hydration, the sponge plumps up and is able to absorb moisture; you can then use it, for example, to wipe up spills on counters.
The analogy translates over to skin. When your skin is dry, it is more difficult for it to absorb and hold onto  as much hydration as it potentially can. An essence helps with that by drenching your skin with hydration, so your skin is then prepped and able to absorb more moisture. Your skin, then, is also better able to absorb all the beneficial ingredients in the serums, ampoules, and moisturizers that may follow in your routine.
Recommended product: the Peach & Lily Wild Dew Treatment Essence contains both deeply hydrating ingredients like hyaluronic acid and glycerin as well as nourishing ingredients like lotus root extract, niacinamide, and yeast ferment to help nourish skin and fight off free radical damage.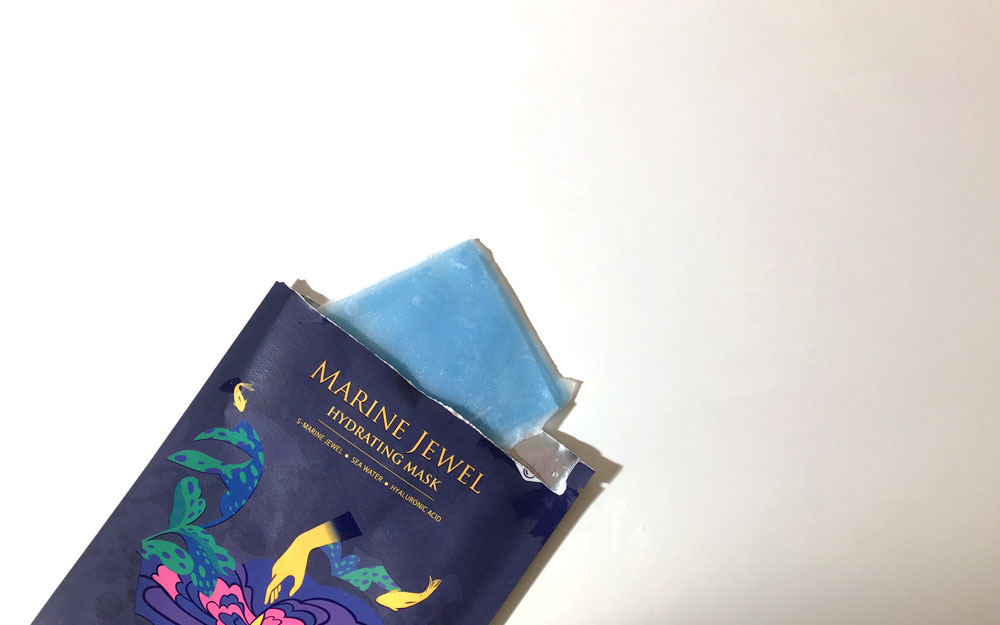 Incorporate a hydrating sheet mask.
Sheet masks are a fantastic way to give your skin an extra boost of hydration. The sheet forms an occlusive barrier, so the hydrating, nourishing ingredients in the essence (in which the sheet mask has been soaked) are able to sink deep into skin.
Be sure to remove the sheet mask before it fully dries, though; when the sheet mask is dry, reverse osmosis can occur, the dry sheet mask pulling moisture from your skin instead.
Recommended product: the Shangpree Marine Jewel Hydrating Mask harnesses the power of the ocean, with sodium DN, pearl extract, and seaweed to help hydrate skin deeply.
Seal everything in with a moisturizer.
A moisturizer gives skin that extra boost of hydration and moisture, but the key thing about a moisturizer is that it contains occlusives to seal everything in, helping prevent moisture from evaporating out into the air (aka transepidermal water loss). Apply a moisturizer as the final step of your routine*, so all the hydration you just layered on in your essence and serums and ampoules can better stay in your skin, quenching that skin thirst that is dehydrated skin.
* Except in the morning! Make sure to follow up your moisturizer with your favorite sunscreen!
Recommended product: for dry skin types, the Atopalm Real Barrier Intense Moisture Cream not only delivers deep hydration, it also contains Atopalm's MLE® Skin Barrier Formula that helps fortify the natural skin barrier and lock in moisture for up to 48 hours. For normal, combination, or oily skin, the Peach Slices Citrus-Honey Aqua Glow is a lightweight, buildable moisturizer that hydrates and absorbs quickly. Combination and oily skin will probably need just one layer, while normal skin might want to add an extra layer — just listen to what your skin needs and feel free to layer on even 2-3 layers; the Citrus-Honey Aqua Glow won't pill.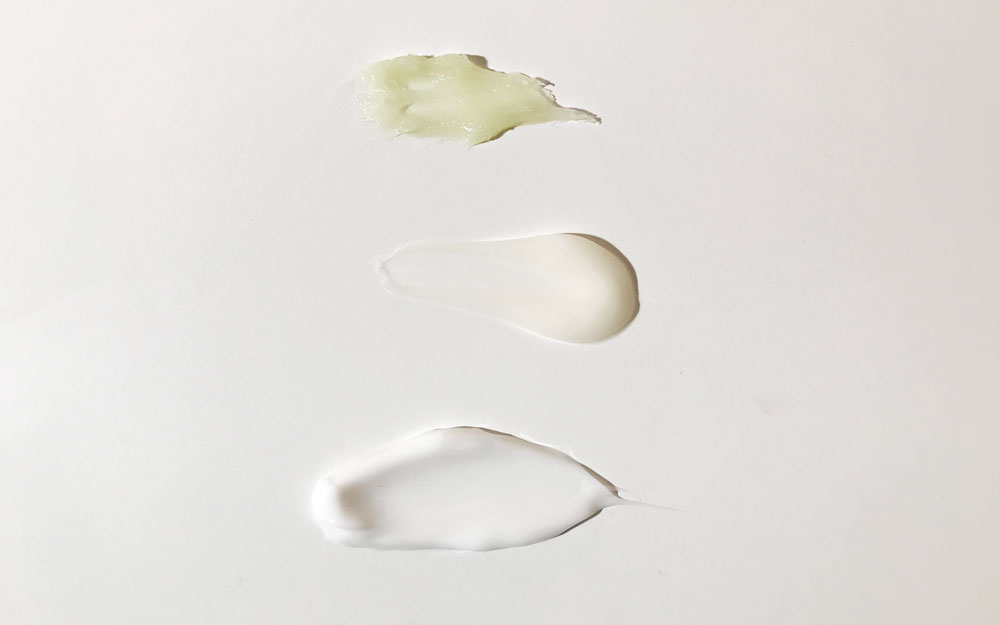 Use a spot treatment where necessary!
You may have patches of skin that are just extra dry and dehydrated and, thus, require extra care, nourishment, and hydration. Skin, after all, even the skin on your face, isn't going to be one-hundred-percent uniform. Use a hydrating treatment to give those dry patches the boost that they need.
Recommended product: the Peach & Lily K-beauty Rescue Balm was created to be a solve-all balm. Made with sunflower seed oil, the K-beauty Rescue Balm contains no mineral oil or petrolatum and sinks quickly into skin, hydrating from deep within. Use it on extra dry patches, and use it also on cuticles, ashy elbows, flyaway hairs, chapped lips, and anywhere else from head to toe.