Pore Proof Perfecting Clay Mask: Clarify and Soften in One.
A clay mask that doesn't dry out your skin? Yes! It exists!
We love clay masks because they're powerful at decongesting pores, pulling out and absorbing excess sebum, and helping minimize the appearance of pores. We don't love how clay masks can often be drying, leaving skin feeling tight and dry.
That's why we wanted to develop a clay mask that would do everything for pores without drying out skin! We thought, how perfect would it be to use that time pores are getting a deep clean also to infuse skin with beautiful, nutrient-rich ingredients that help hydrate and nourish skin? Why not maximize that time as much as possible?
When we went to work on our Pore Proof Perfecting Clay Mask, we started with kaolin clay, the most gentle of clays, and bentonite, a potent detoxifier. Then, we added glycerin, a powerful humectant that helps bind moisture to skin, and shea butter, which helps moisturize and soothe skin. We didn't just stop there, though — we added wild cherry extract, strawberry extract, and licorice root extract to help hydrate and soothe skin.
The result? Our Pore Proof Perfecting Clay Mask won't dry into a hard shell on your face, and it rinses off so easily with lukewarm water, revealing soft, clear skin.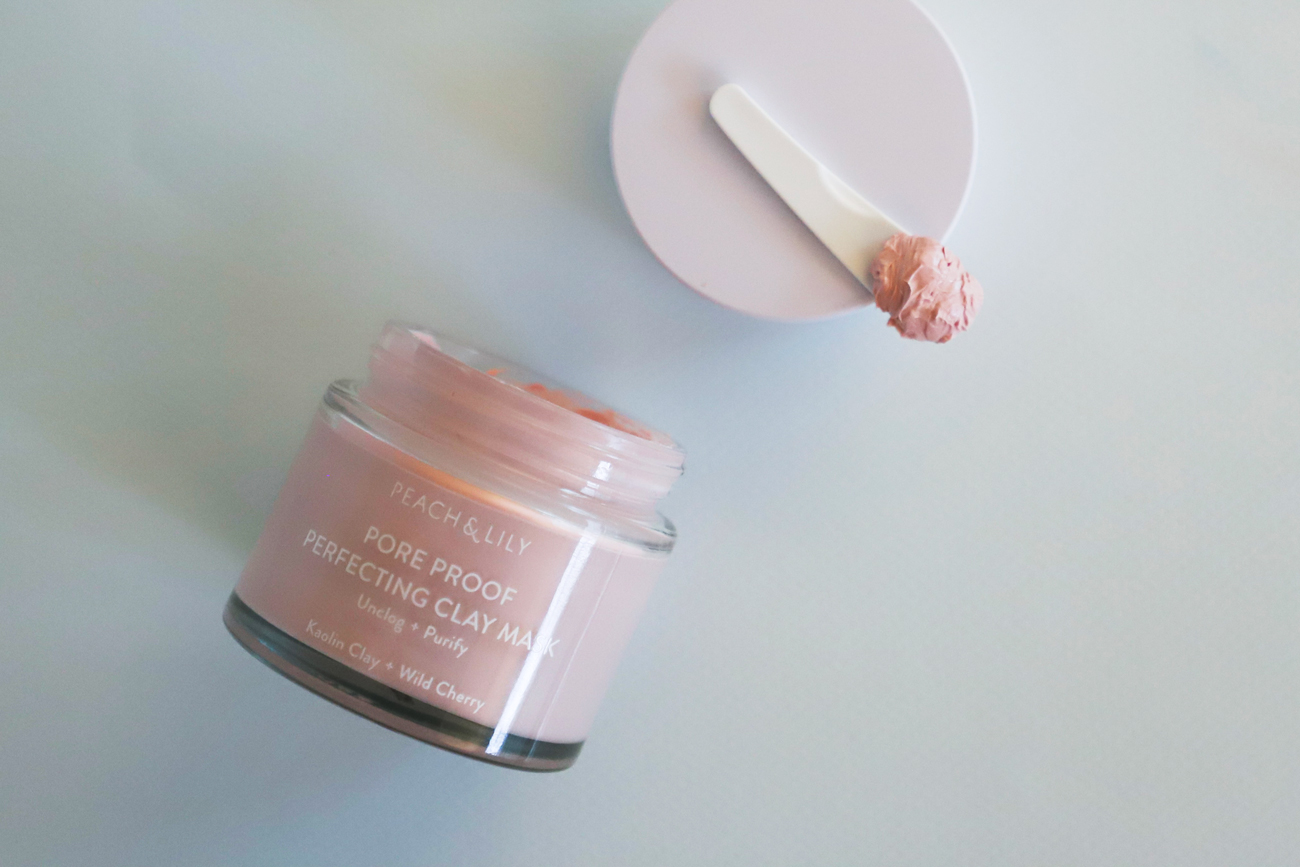 Pore Proof is super easy to use! After cleansing, apply a thin even layer to damp skin, and leave on for 10-15 minutes. The beautiful dusty rose shade is natural, too, and makes for fun selcas as Pore Proof helps clear pores and hydrate and soften skin. Rinse off with lukewarm water, then follow with your whole routine!