How to Keep Skin Happy and Healthy Through Fashion Month.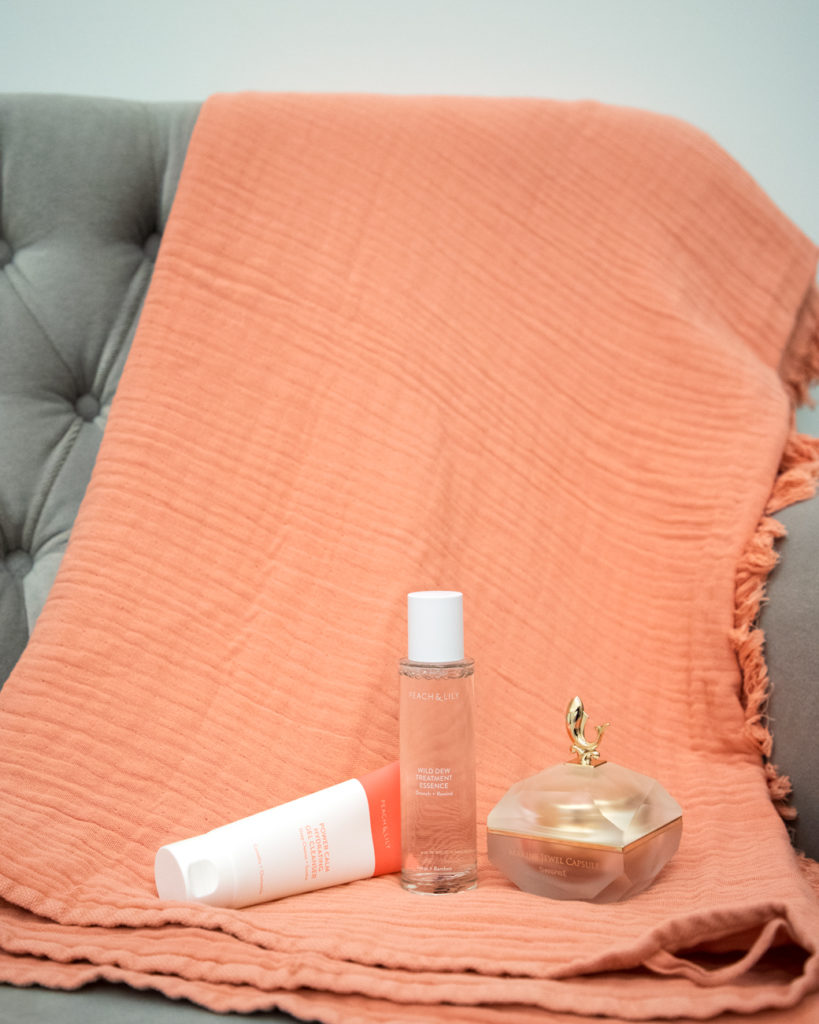 Fashion month is upon us! For some of us, that means a hectic schedule jumping from event to event, and that can entail multiple outfits with different makeup looks.
Here are three tips to keep your skin happy and healthy!
Cleanse thoroughly and gently.
When you're removing makeup multiple times of day, you want to make sure you're doing so as gently as possible. (You should be cleansing gently, anyway, but it's even more so the case when it comes to multiple times a day!) We can't stress the double cleansing technique enough for this—use an oil-based cleanser to remove all your makeup gently but thoroughly, then follow it with a water-based cleanser to make sure everything has been removed.
The point is to ensure that your skin is clean without being stripped dry or running the risk of over-cleansing. An oil-based cleanser helps remove things like makeup and excess sebum while also keeping skin hydrated, and, when you're on the go, we recommend one that comes in solid form to reduce the potential mess of dripping, like the Peach Slices Peach Pudding Makeup Cleanser.
Follow that with a gel-textured water-based cleanser like the Peach & Lily Power Calm Hydrating Gel Cleanser. We specifically recommend a gel-textured cleanser because they tend to be less stripping and more hydrating than, say, foam or cream cleansers. Power Calm, in particular, also helps calm skin, even when removing makeup multiple times a day. You want to prevent skin from becoming irritated or sensitized as best you can, and this gentle double-cleanse will help keep skin happy and hydrated.
Hydrate, hydrate, hydrate.
Properly hydrating skin is one of the key pillars of skin health, and that's even more so when you're constantly removing makeup, which is why we say—don't forget your essence!
Once a secret in Asian beauty routines, essences blast skin with hydration, which helps keep skin happy and healthy. Properly hydrated skin is less prone to becoming sensitized or irritated, and it's better able to maintain its natural skin barrier. That means that skin is better able to fend off bad bacteria and environmental stressors and remain calm and balanced even during a hectic time like fashion month.
When skin needs an extra boost, we recommend patting on 2-3 layers of an essence. That ensures that skin gets the deep hydration it requires, and it also helps skin better absorb other products you might apply after! We particularly like the Peach & Lily Wild Dew Treatment Essence for busy, stressful times because Wild Dew also has the secondary benefits of helping calm skin, reduce visible signs of redness, and soothe skin.
Protect your natural skin barrier.
A compromised skin barrier can cause all kinds of havoc, so it's essential to maintain and protect that barrier. Cleansing properly and keeping your skin hydrated are both ways to help keep your natural skin barrier intact, but we also recommend giving your skin an extra boost at night!
Your body goes into rejuvenative, healing mode as you sleep, so use a super nourishing product in the evening, whether it's a sleeping pack or, say, the Shangpree Marine Jewel Capsules. These decadent ampoules are packaged in individual, biodegradable capsules, and the thing that makes them so unique is that the ingredients help reset and fortify the natural skin barrier.
Twist off the end of one capsule after you cleanse, tone, and apply essence. Squeeze the ampoule onto your hand and massage it onto your skin. Follow with a lightweight moisturizer if you think your skin requires it; the Marine Jewel Capsules are rich in texture and may be sufficient!
—
Do you have any special tips to get through hectic schedules like fashion month?