What's in Your Travel Kit?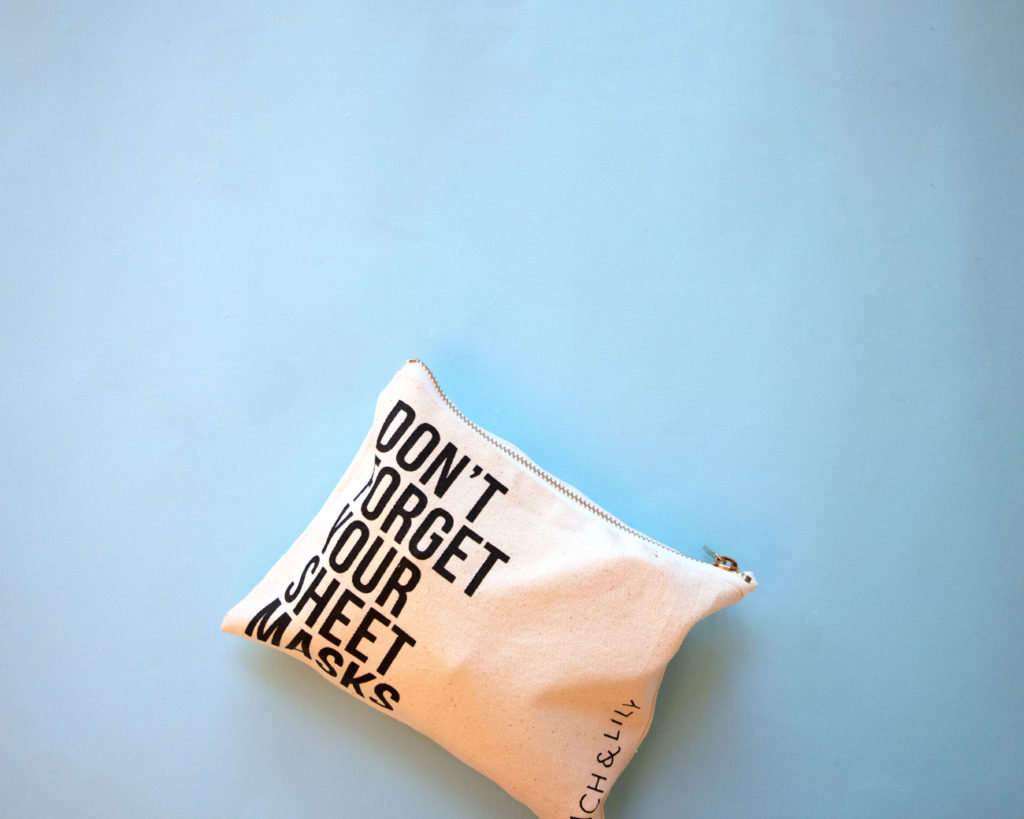 We're in those last days of summer, moving into that transitional season into autumn, and that means last trips (and last summer Fridays) before school and/or work get back into the swing of things. Here's a look into our travel kit!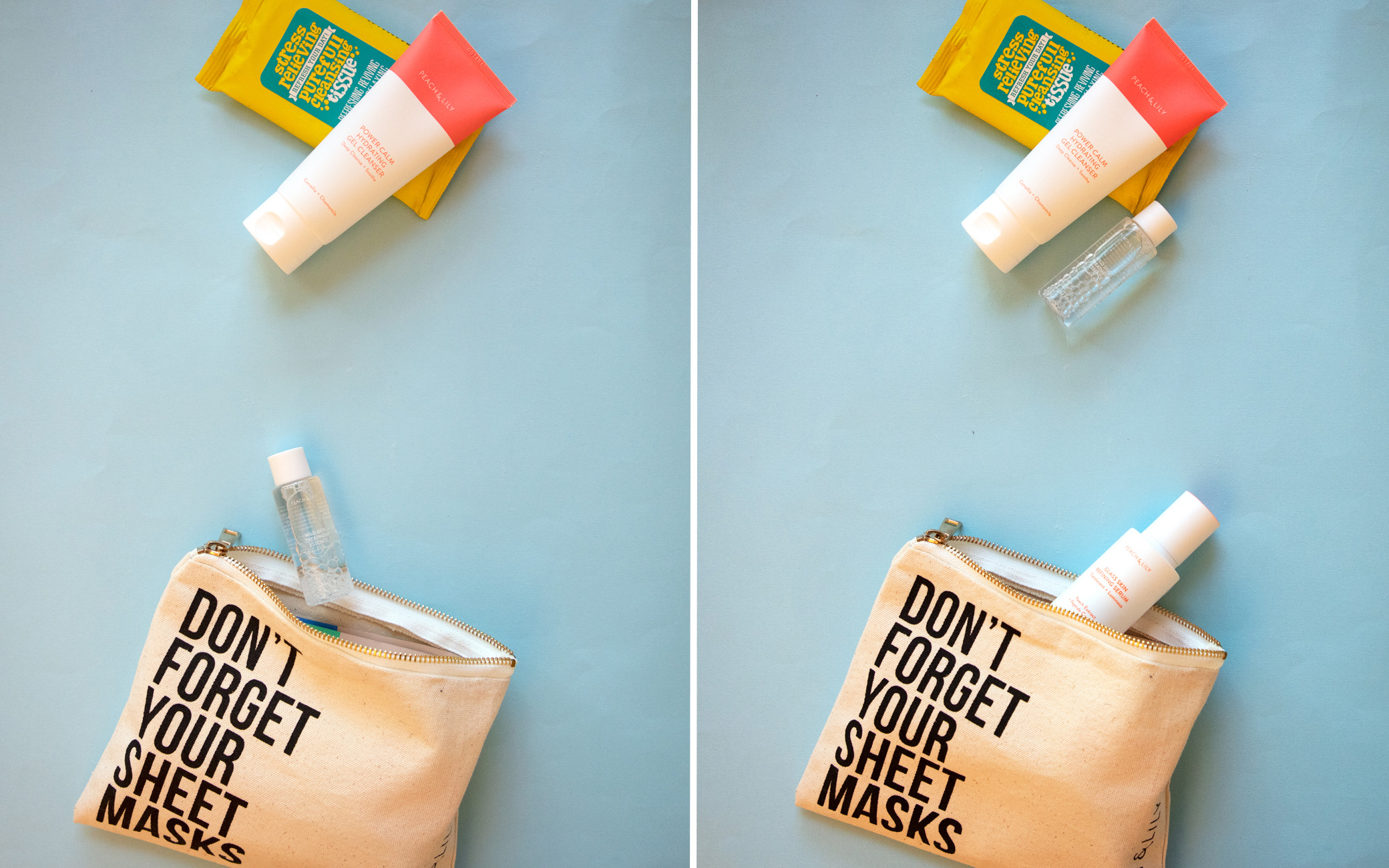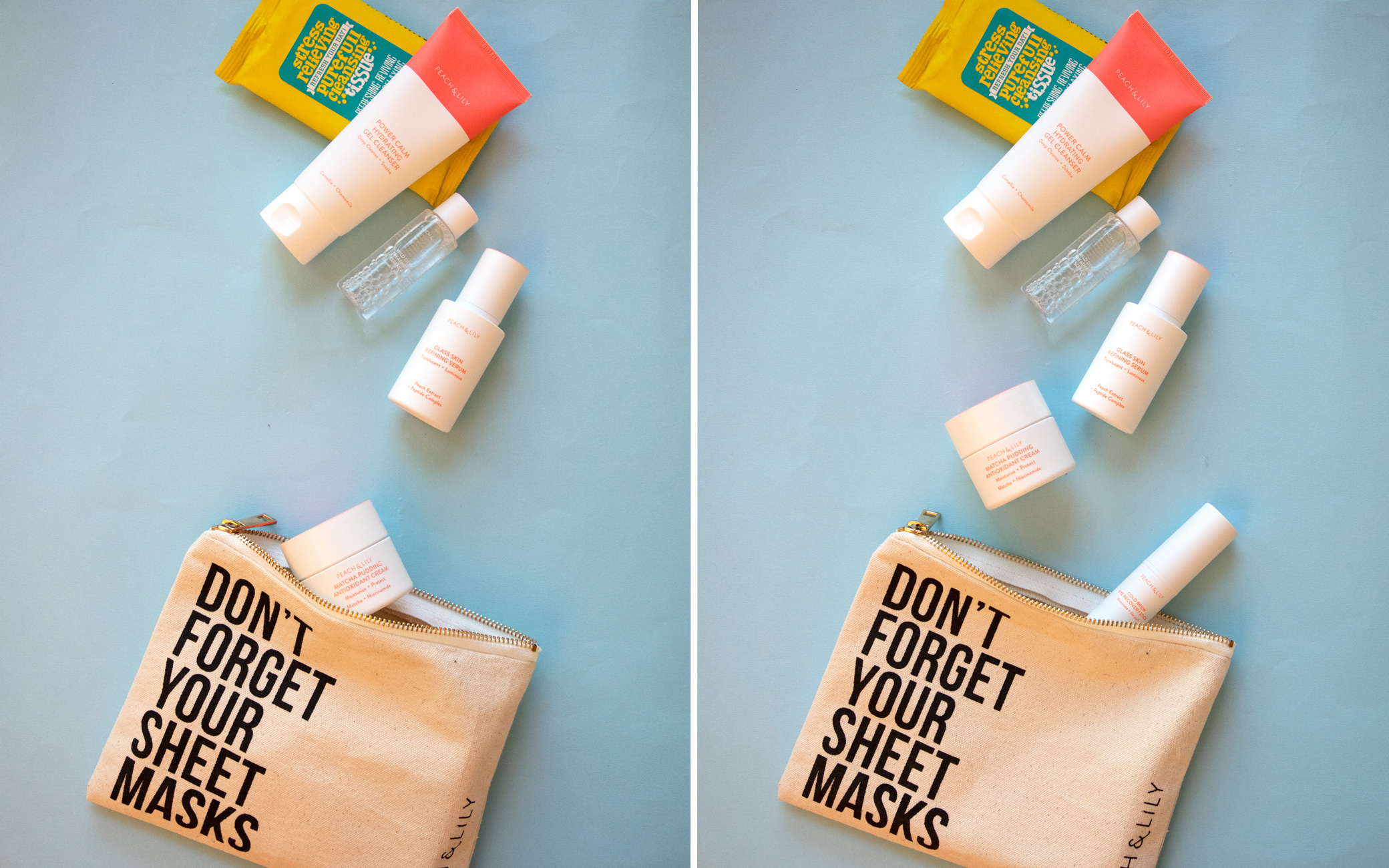 The full Peach & Lily Collection is all travel-friendly, under the TSA limit of 100 ml. That doesn't mean we don't like a good mini when one exists! Get our adorable mini Wild Dew Treatment Essence (and use it as your toner/essence!) in our Instant Rescue Kit.
We do like taking a more comprehensive routine with us because we really believe in consistency. Also, remembering to do your routine (even if it's a pared-down routine!) even when traveling is one way to help keep skin from getting tired and jet-lagged. Make sure to layer on hydration to keep skin happy and healthy; we like to pat on 2 layers of the Wild Dew Treatment Essence and follow that with 2-3 layers of our Glass Skin Refining Serum.
Of course, we also take sheet masks along—as well as the K-Beauty Rescue Balm (also in our Instant Rescue Kit) for those skin emergencies! Our K-Beauty Rescue Balm is great for dry patches, cuticles, chapped lips, flyaways, anywhere on skin from head to toe. It's also great for tired, dry skin; squeeze a tiny bit onto your palm, soften it by rubbing your palms together, and pat it into your skin. It'll help fix things really fast.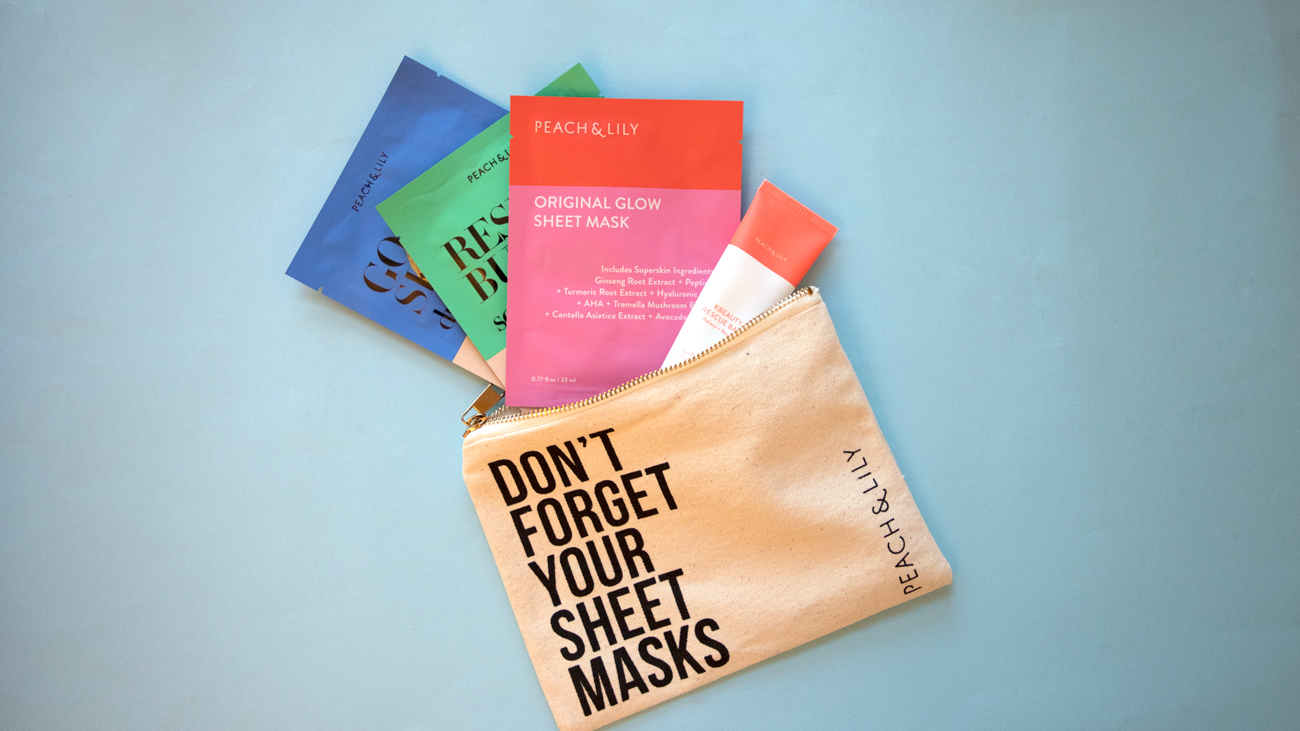 Still not believing that all those liquid products are travel-friendly? They all fit in a quart-sized bag as per TSA regulations!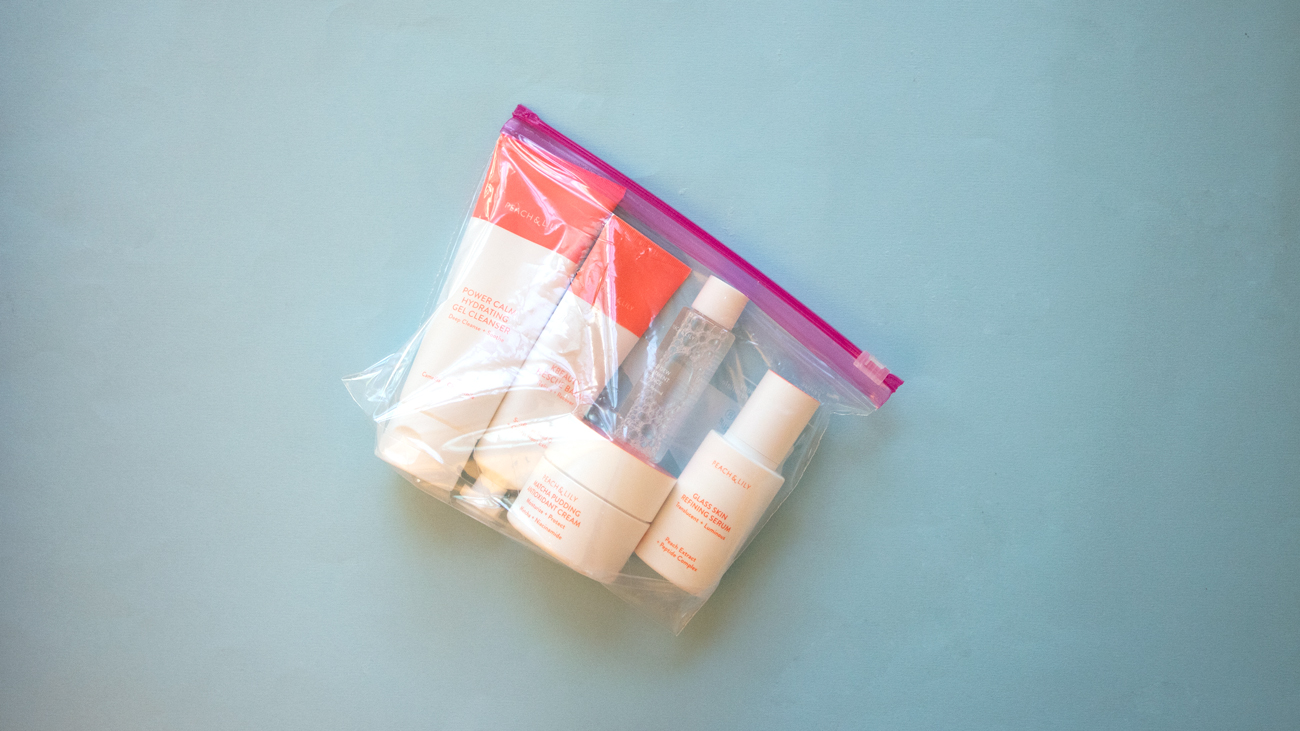 Happy late summer travels!