Tired, Jet-Lagged Skin? Here Are Five Tips.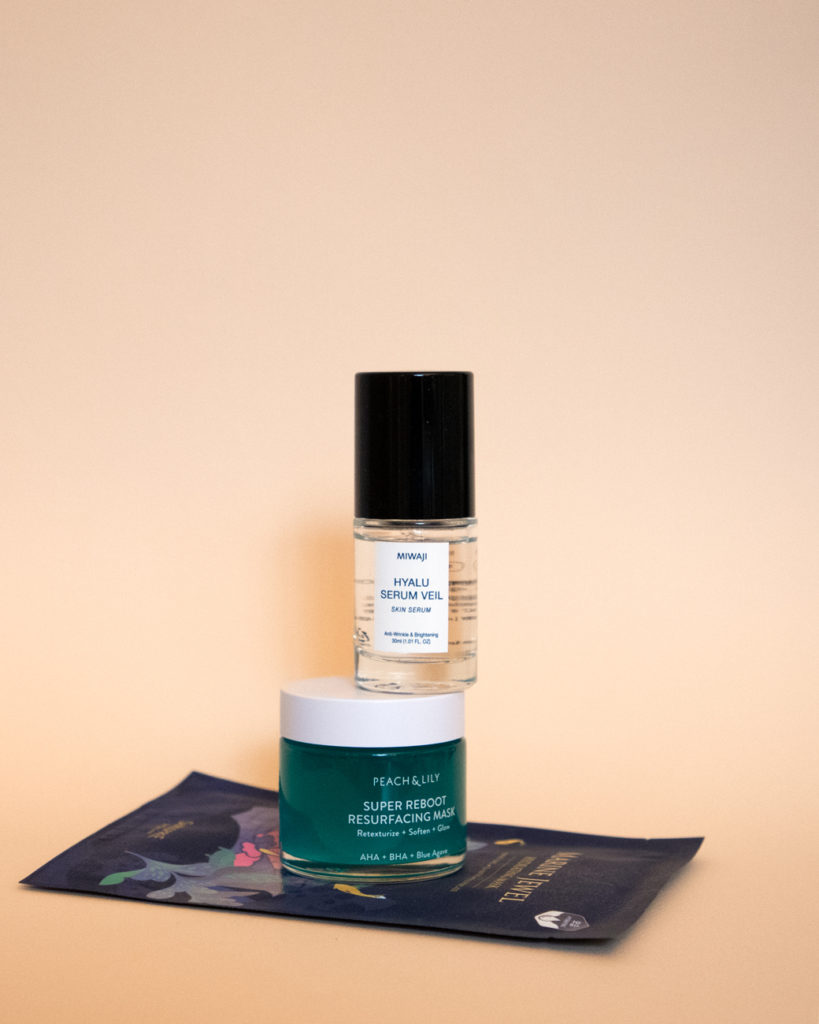 So, you're back from traveling, or you're back to school, or you're just not getting enough sleep. Whatever the reason, your skin is feeling — and looking — tired and jet-lagged. What can you do to treat it?
Layer on hydration.
There's a method in Korean skincare called the seven skin method. "Skin" in there refers to toners/essences, which Koreans simply refer to as "skin," which means this seven skin method is basically layering on seven layers of toners/essences. That sounds excessive, maybe, but the principle behind it is sound — one of the key pillars of healthy skin is proper hydration.
It's crucial to make sure your skin is hydrated, and we like to do that by layering on our essence. We won't necessarily go as far as seven layers, but, when skin is feeling tired and jet-lagged, we recommend patting on at least two layers of your favorite essence. Go for something hydrating, soothing, and calming like our Peach & Lily Wild Dew Treatment Essence or Be the Skin Botanical Nutrition Power Toner.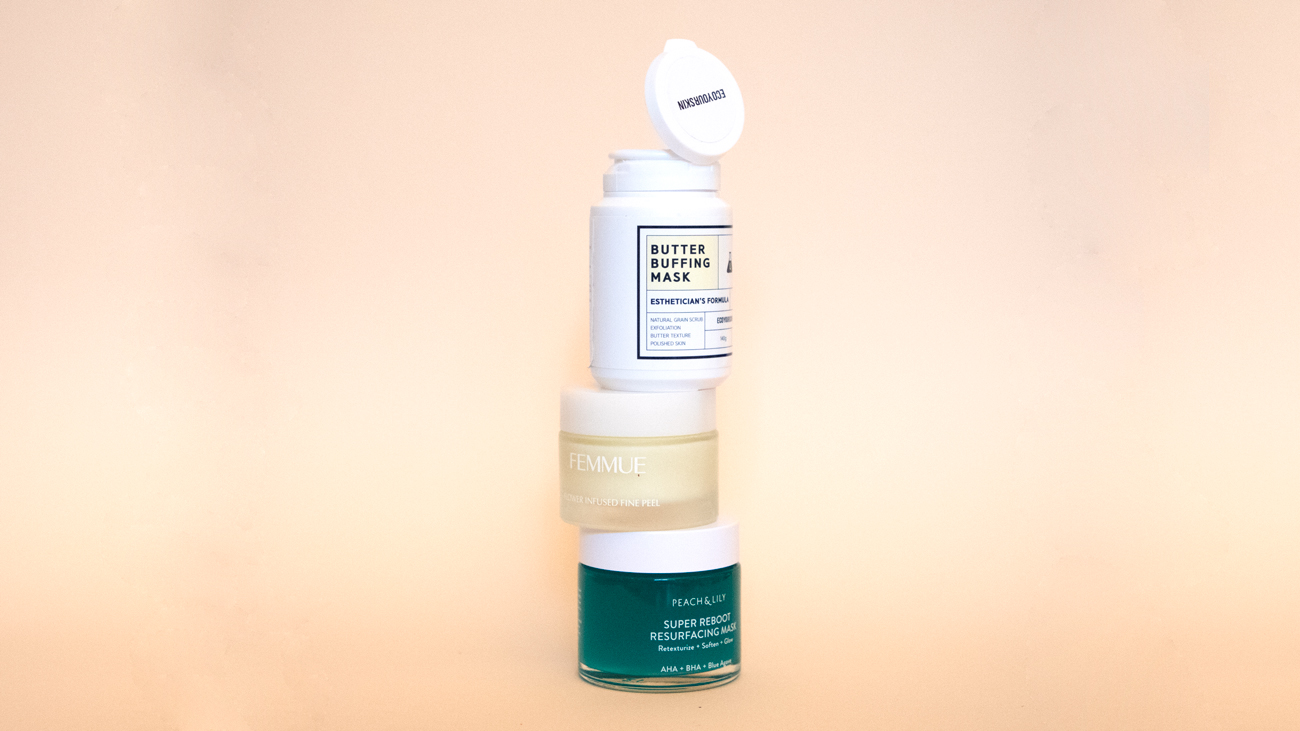 Exfoliate.
One reason for dull skin can be dead skin cells that have accumulated on skin's surface. Slough away dead skin cells to help encourage cell turnover and soften skin, as well as help skin appear brighter and clearer. We like a good, gentle chemical exfoliator like our Peach & Lily Super Reboot Resurfacing Mask, which has 10% AHA and 0.5% BHA to help unglue dead skin cells and clear out pores, while helping resurface, soothe, and calm skin.
Sometimes, though, we enjoy the feel of a physical exfoliator—however, with physical exfoliators, we can't emphasize opting for a super gentle exfoliator enough! That's why we love the Femmue Flower Infused Fine Peel (made of fine floral particles that oh-so-gently slough away dead skin cells) or the Eco Your Skin Butter Buffing Mask (made of nine kinds of gentle grains).
Be careful not to over-exfoliate, though. If you exfoliate too often, you can start removing layers of living skin and disrupting your natural skin barrier, so keep exfoliating to once, maybe twice a week!
Sheet mask! (And eye mask!)
Sheet masking is a great way to help skin get a boost of hydration. The sheet creates an occlusive barrier that allows the essence to sink into skin, and Peach & Lily founder and esthetician, Alicia Yoon, makes sure to do a sheet mask every day for 3-4 days after she returns from a trip. She says that helps ensure that her skin doesn't skip a beat.
There are so many sheet masks out there, and we recommend looking for hydrating sheet masks when you're struggling with tired, jet-lagged skin! Some of our favorites are the Peach & Lily Good Skin Day and Reset Button sheet masks, as well as the Shangpree Marine Jewel Hydrating Mask and the Pure Lotus Moisturization & Wrinkle Treatment Mask.
Our sheet mask secret? Place the Shangpree Marine Energy Eye Masks under your eyes, then put a sheet mask on top! The edges of sheet masks tend to dry out quicker, so layering the sheet mask over the eye gels helps eyes get some more love—which is useful when you're feeling tired because it can help reduce the appearance of puffiness and shadows!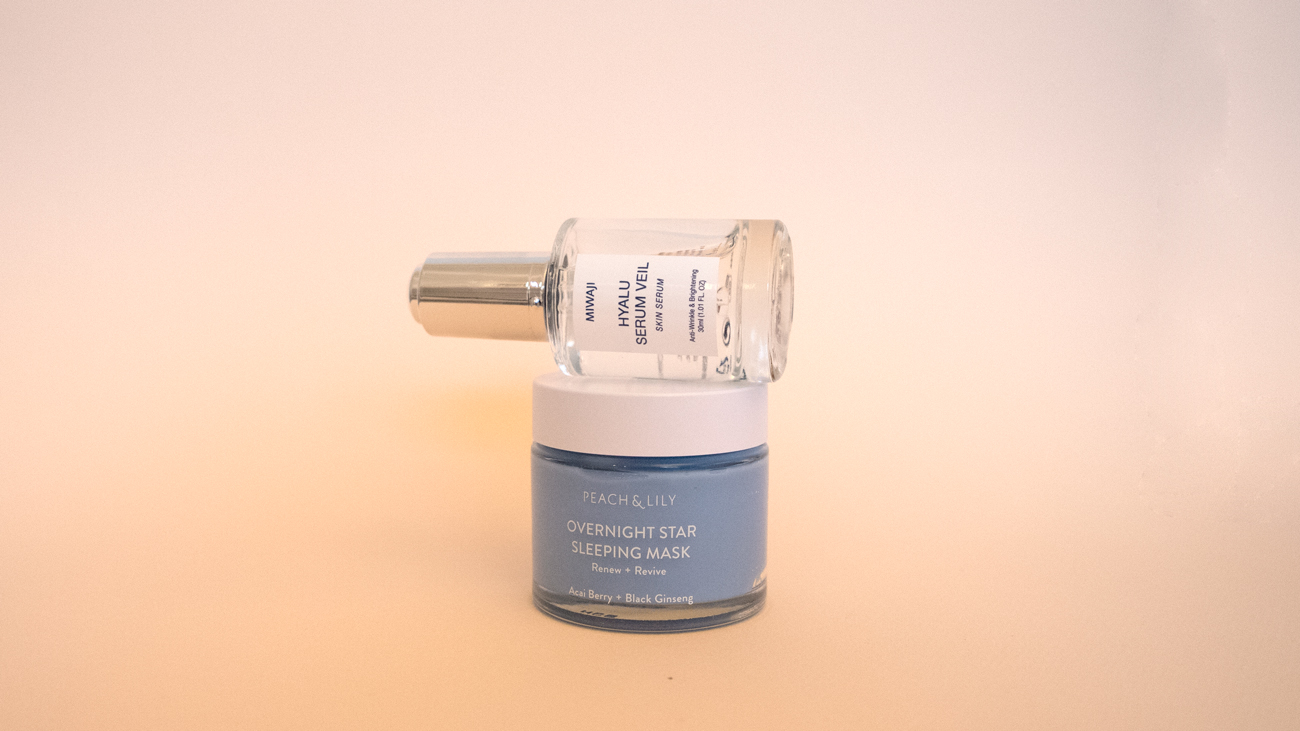 Do a sleeping pack.
As you sleep, your body goes into restorative mode, physically and mentally, so it can be helpful to ride that rejuvenative process with a sleeping mask when it comes to skin. Sleeping masks tend to be more concentrated, full of nourishing and hydrating ingredients, to help give you a more radiant complexion overnight. Our Peach & Lily Overnight Star Sleeping Mask is full of antioxidant-rich ingredients (including black ginseng root extract, a super luxe ingredient) that helps skin attain a beautiful glow as you sleep.
One of our favorite hacks for tired skin is to layer on 4-5 layers of the Miwaji Hyalu Serum Veil as a DIY overnight sleeping mask. The Hyalu Serum Veil was formulated to hydrate skin deeply, and, as you layer it on, it'll start feeling a little viscous and sticky—it is the Hyalu Serum Veil after all, creating an occlusive layer and sealing all the hydration in.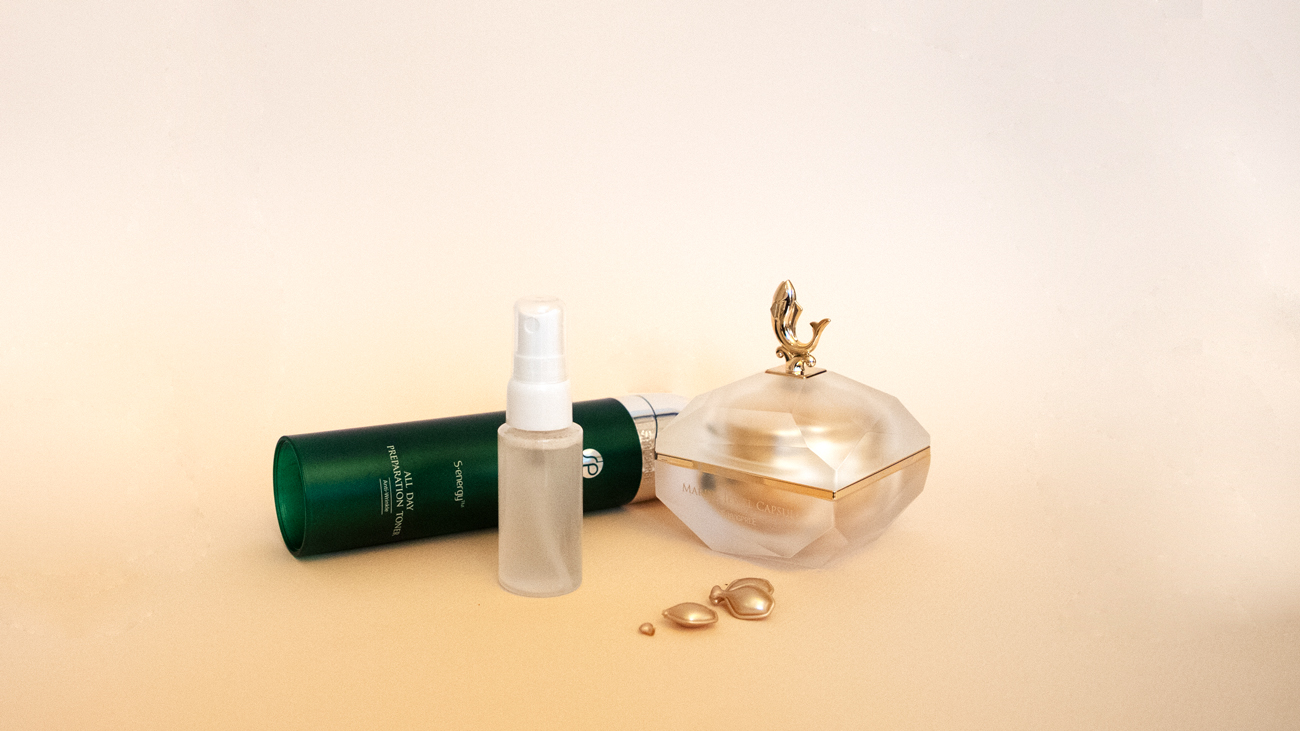 DIY a bi-phase mist.
Shangpree is Korea's top spa, and Ju Eun Kim, their Spa Director and Master Esthetician, shared this tip with us. When her sensitive skin starts acting up, she pours the Shangpree S-Energy Toner into a travel-sized mist bottle, then squeezes in one or two of the Shangpree Marine Jewel Capsules. (They're biodegradable.) It becomes this DIY bi-phase mist that really helps calm her skin down, helping soothe, hydrate, and restore the natural skin barrier.
We tried it out recently on our travels, spritzing the mist on between steps in our routine, throughout the day as our skin needed, and before going to sleep at night. It really did work like magic, keeping our skin happy, hydrated, and calm!
—
Thoughts? Comments? What are ways you help care for your skin when it's feeling (and looking) tired and jet-lagged?