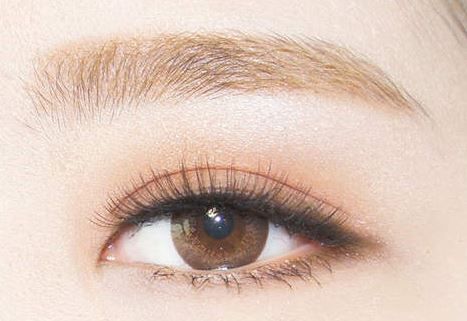 The right and wrong way of framing the face without arches
Stateside, makeup schools teach students to frame faces using this technique: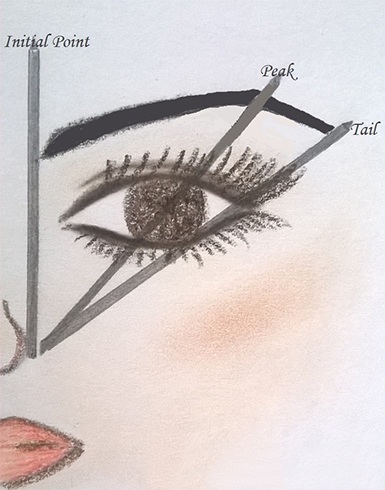 In Korea, brows are straighter. Straight brows frame the face in an altogether different way.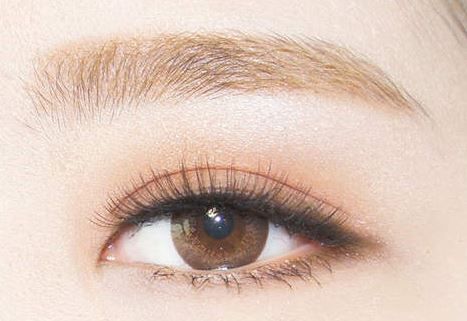 Straight brows are loved by makeup artists in Korea as it can often draw attention towards the center of the face, which helps create the illusion of a smaller face, a beauty ideal in Korea as a smaller face is believed to look more youthful.
The wrong way to create straight brows is by plucking, tweezing or shaving them into a straight shape. This creates thinner brows and an unnatural look.
The right way to create straight brows is to take your natural brows and fill in around them to create a flat and straight shape. The fuller, less tweezed look helps keep the look natural and again, more youthful.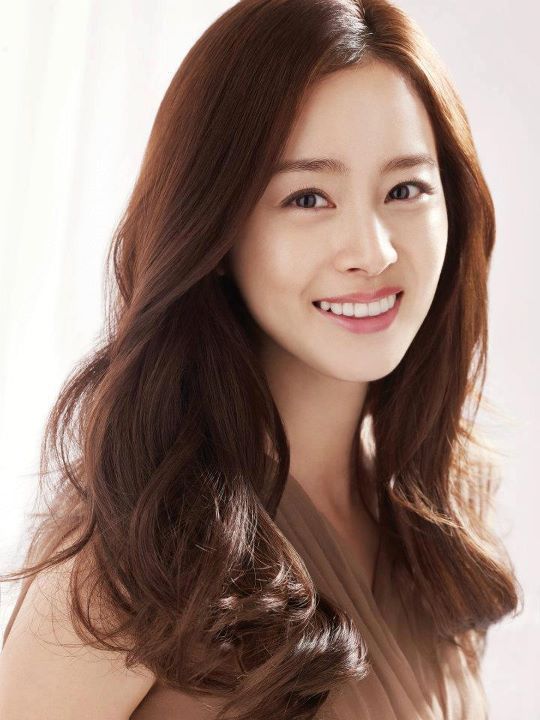 Here are 3 simple steps to creating perfect straight brows to frame your face in that beautiful, Korean-celebrity way: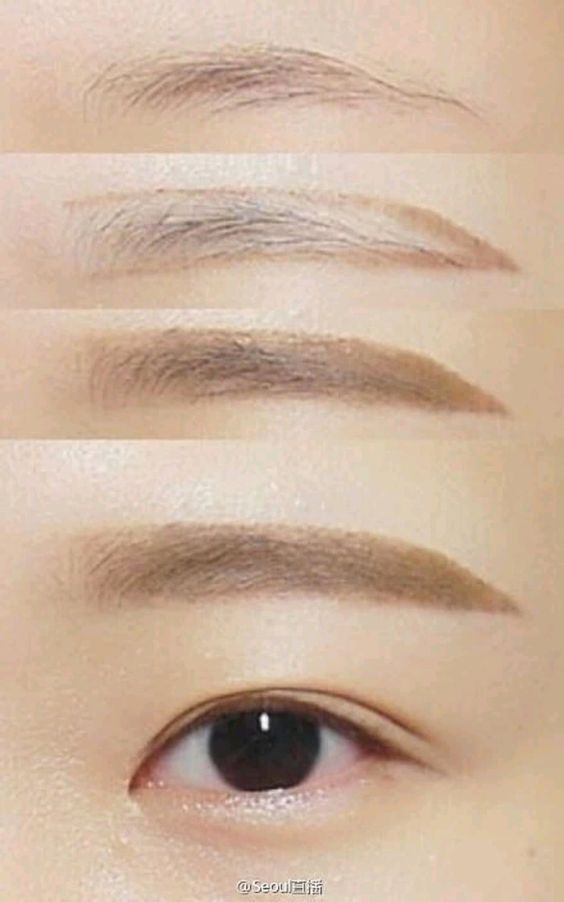 Pick an eyebrow pencil or shadow that is a tinge lighter than your own natural brow color. As you'll be drawing over your own brow to create a seamless look, staying a touch lighter than your own brow color will ensure that your brows don't look unnaturally drawn in or too dark.

Create an outline of straight brows that surround your natural brows – don't be afraid to go a bit thicker than your own brows, the thicker brows can look good when done the right way!

Fill in the empty areas as well as drawing over your own brows lightly to create a seamless look.
Voila! Here's the finished look.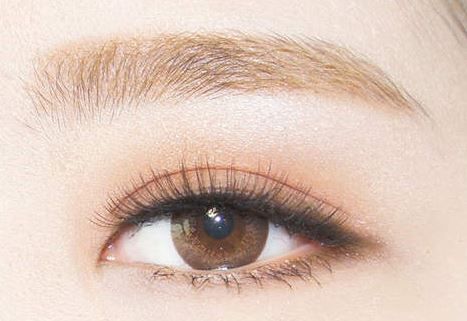 Have you ever tried wearing your eyebrows without arches? Let the arch go and see how you look! Questions or thoughts on arch-free brows? Leave us a note below!
Cheers to radiance!
PIBUU