Back to Basics: Skin Types, Part One.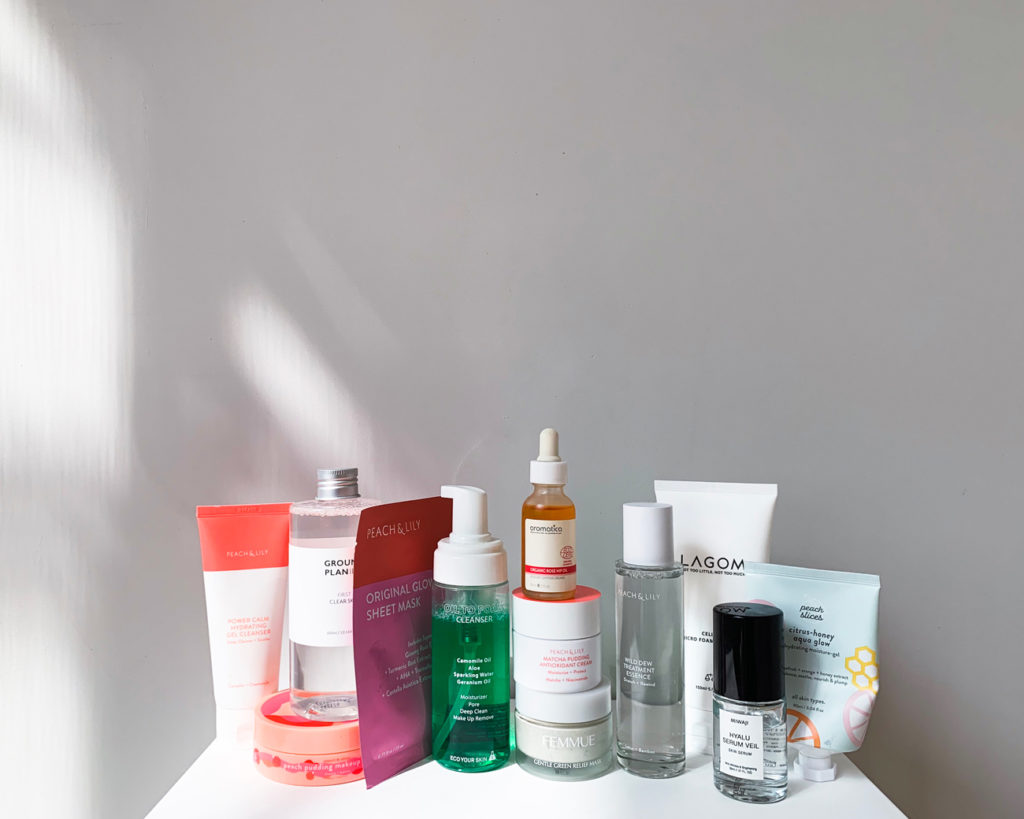 When we think about what kinds of products we should use, one of the factors we often think of is skin type. There are four generally accepted skin types — dry, oily, normal, and combination — and, while we think it's useful to know your skin type, we also think it's important to note that skin type is not the sole or most important criterion on which to hang your approach to skincare. Your skin type is just one thing in a myriad of many things (like environment, skin concerns, etcetera) to consider when it comes to skincare.
It's also important to remember that your skin type can change! As we get older, our skin naturally becomes drier, and, if we move from one climate to another, our skin may also shift and adapt in response to those environmental factors. Stress, also, can impact skin, as can the quality of sleep, what we're eating, etcetera — which is why we say the same thing over and over again: listen to your skin! Your skin will tell you what it needs.
We do think that it can be helpful to know your skin type, though, and understand what each type needs. Skin type is a good place to start in figuring out what kinds of products you should look for. That's why we thought we'd take some time to revisit the basics and go into each skin type, providing product recommendations and explaining the reason for each. As you read on, you might notice we mention the same few things, though, no matter the skin type — cleanse gently, protect your natural skin barrier, and hydrate, hydrate, hydrate. As you'll see, that's not an accident.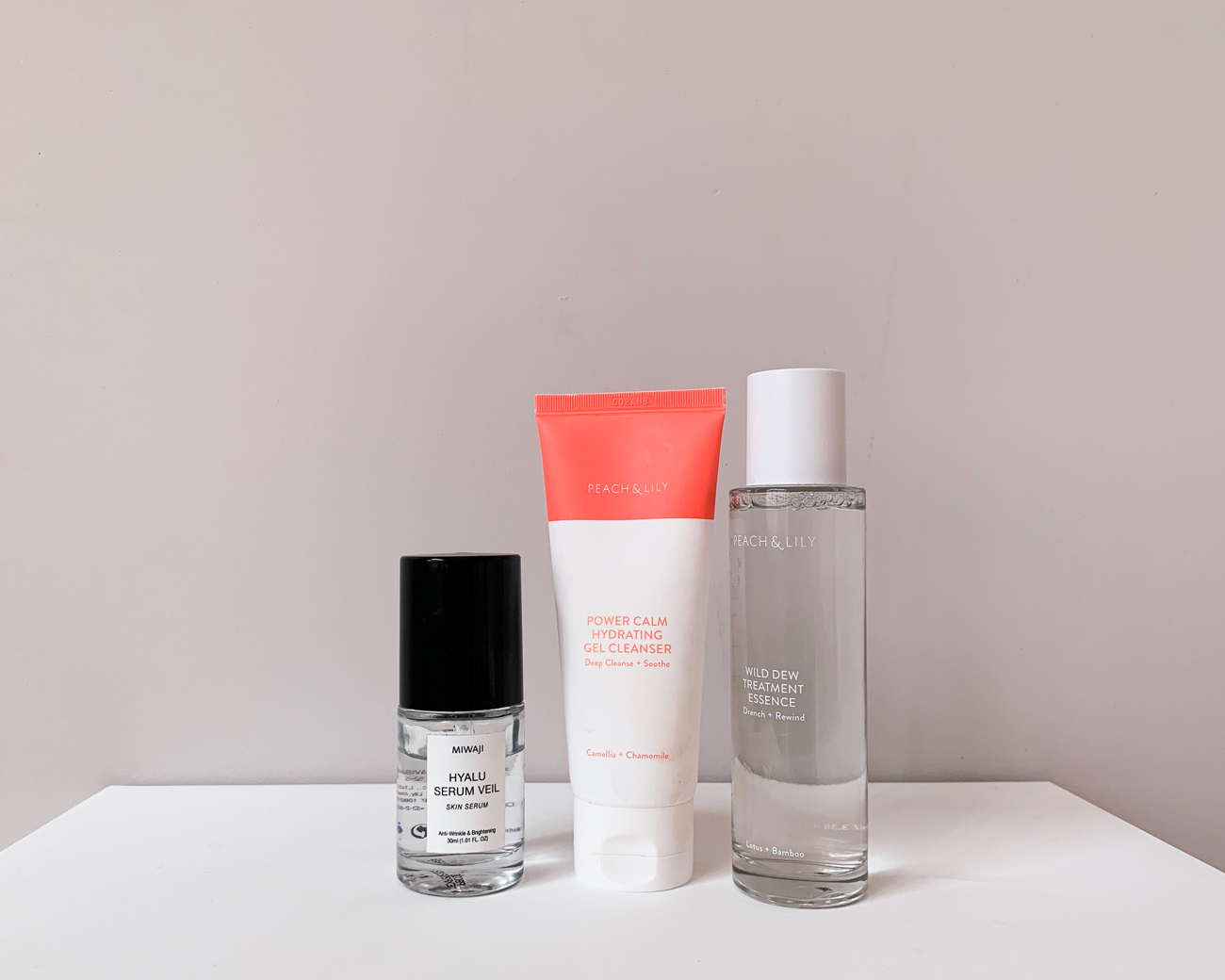 DRY SKIN
Dry skin is dry all year round. It's normal for skin, in general, to dry out during cold winter months (or hot summer months in dry climates like Los Angeles'), but, if you have dry skin, your skin will feel dry (and, often, itchy or irritated) no matter the season or climate. This is typically because your skin does not produce enough oil on its own, so skin isn't sufficiently hydrated or moisturized. This can happen for a variety of reasons, from genetics to skin conditions like eczema to improper cleansing techniques.
Sensitive skin and dry skin are often closely linked, though not all dry skin is sensitive (and not all sensitive skin is dry), and dry skin can be more prone to redness and irritation. It might feel itchy and tight. The main thing, unsurprisingly, is to make sure to hydrate dry skin deeply, avoiding harsh products and, even, extreme temperatures — a hot, steamy shower might be feel good when you're standing in it, but heat will pull moisture from your skin, further drying out your already dry skin. You want to do all you can to hydrate skin deeply — and keep that hydration in.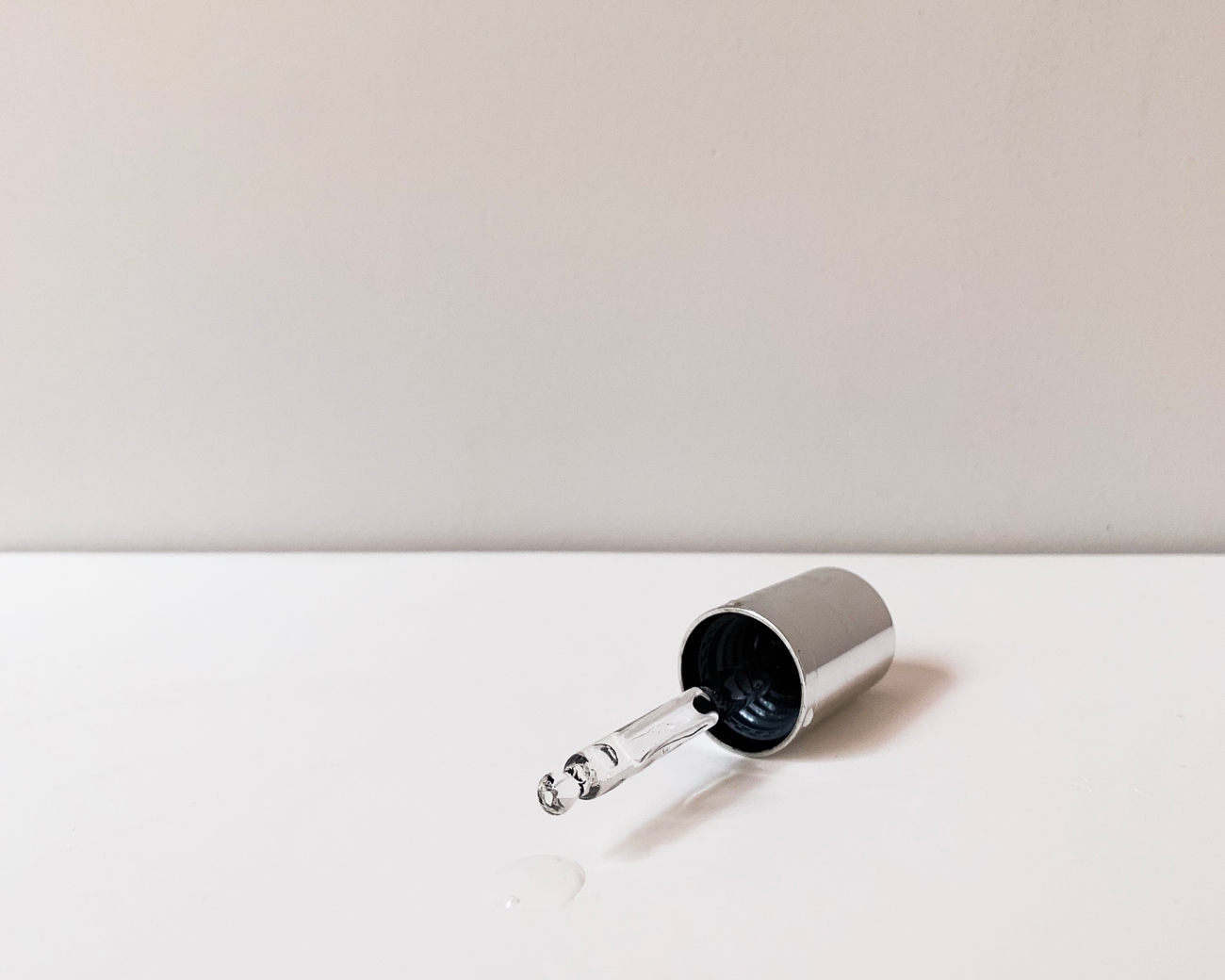 Products We Recommend:
Peach & Lily, Power Calm Hydrating Gel Cleanser
With dry skin, opt for a routine where you layer on hydration; start with cleansing. You don't want a cleanser that will strip away all your natural oils and leave your skin feeling tight and dry because that can dehydrate your skin and harm your natural skin barrier. Look for a cleanser that works gently, removing oil, sweat, and other grime without removing hydration or moisture from skin. The Peach & Lily Power Calm Hydrating Gel Cleanser is a sulfate-free cleanser that sweeps away impurities (including light makeup!) while hydrating and soothing your skin.
Peach & Lily, Wild Dew Treatment Essence
An essence's key function is to drench skin with hydration, prepping it to absorb all the beneficial ingredients in the products to follow, and we would particularly recommend dry skin types to make sure not to skip essence. Essences are specifically formulated to deliver hydration deep into skin and absorb quickly, and an essence might be the missing step in your routine, the product that helps really quench your dry skin's thirst. Beyond hydration, essences also often come with beneficial secondary benefits — the Peach & Lily Wild Dew Treatment Essence, for example, also has brightening, nourishing, and protecting benefits thanks to niacinamide, radish leaf extract, and bamboo extract.
Miwaji, Hyalu Serum Veil
The Miwaji Hyalu Serum Veil was developed by a dermatologist in Korea who believes that hydration is one of the key pillars to skin health. The Hyalu Serum Veil contains short-, medium-, and long-chain hyaluronic acid molecules, which means that hyaluronic acid, a humectant able to hold a thousand times its weight in moisture,  is able to sink down into all layers of skin, hydrating deeply from within. The thing that makes the Hyalu Serum Veil truly unique, though, is the "veil" element — apply a second layer of Hyalu Serum Veil, and the product will form a protective veil over skin, locking in all that rich hydration.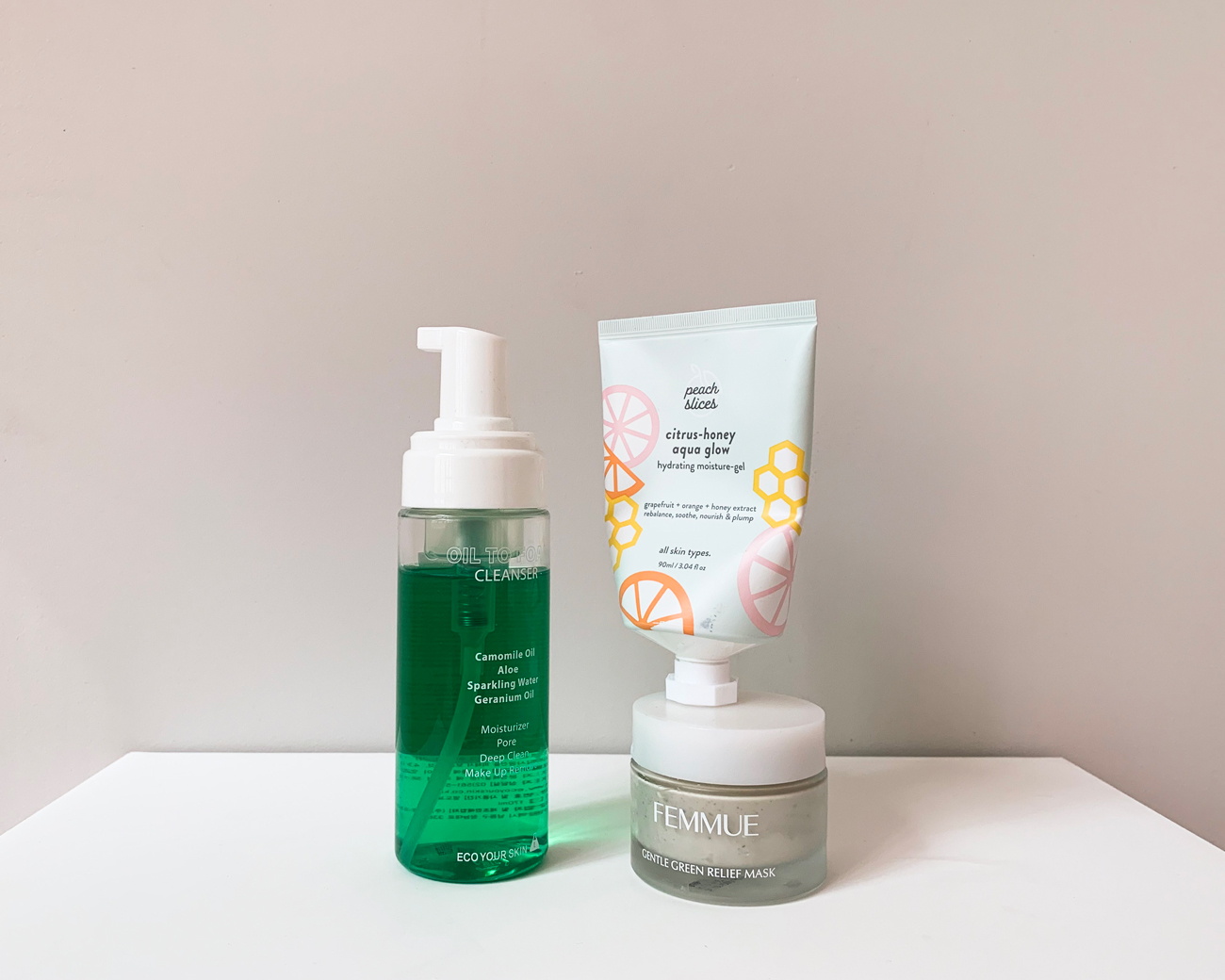 OILY SKIN
If you have oily skin, you deal with shine all year round. It's normal for skin to feel more oily during summer months, but you're likely always blotting away shine during the day no matter the weather because your skin just overproduces oil. Oily skin is more prone to breakouts and blemishes because oil can collect in pores, trapping bacteria and causing breakouts, but it's important to note that having oily skin doesn't mean you're dealing with acne all the time.
It's crucial to remember that oily skin can also get dehydrated — or that dehydrating skin can actually lead to oily skin. When skin is dehydrated, our sebaceous glands (which produce oil) go into overdrive as a way to compensate, producing even more oil. That's one reason proper cleansing is important, no matter your skin type; not only does it help protect your natural skin barrier, protecting your overall skin health, it also helps maintain the oil/hydration balance in your skin.

Products We Recommend:
Eco Your Skin, Oil-to-Foam Cleanser
Oily skin types should also cleanse gently. It can be tempting to wash away all the oil because your skin naturally produces so much, but there are good oils that help balance your skin and sebum production. Also, stripping your skin dry can also damage your natural skin barrier, which can open your skin up to different negative effects, including dehydration. Cleansing gently but thoroughly can help keep your skin balanced and hydrated while sweeping away excess oil — we like Eco Your Skin's Oil-to-Foam Cleanser, which acts as a oil-based and water-based cleanser in one. The oils help dissolve impurities, going deep into pores and clearing them out, while aloe and chamomile soothe skin. The Oil-to-Foam Cleanser is also sulfate-free!
Femmue, Gentle Green Relief Mask
Wash-off clay masks are great for really clearing out the oil, bacteria, and debris that can clog up pores, but kaolin clay can often be incredibly drying, leaving skin feeling clean but tight and uncomfortable. The Femmue Gentle Green Relief Mask, however, balances the pore-clearing abilities of kaolin clay with the hydrating power of glycerin and olive oil — and it goes a step further and even adds the gentlest exfoliation with green tea leaves. Unlike other clay masks, the Gentle Green Relief Mask doesn't harden or, even, dry into a rigid shell, remaining soft and pliant (don't worry; there's absolutely no dripping or mess), so skin feels comfortable and hydrated. After you wash it off, skin feels bouncy and soft, pores beautifully cleared.
Peach Slices, Citrus-Honey Aqua Glow
It might be tempting to skip moisturizer because it feels like an additional layer to burden oily skin. Don't skip your moisturizer, though! A moisturizer seals in hydration and helps reduce or slow down transepidermal water loss, and, as we said above, oily skin, too, has to be sufficiently hydrated to manage oil production.  Opt instead for a lightweight moisturizer that absorbs quickly into skin, instead of simply sitting on the surface and adding shine, like the Peach Slices Citrus-Honey Aqua Glow, a gel texture that sinks into skin without weighing it down.
—
That's Part One! Tune in tomorrow for Part Two, where we talk about normal and combination skin!