Back to Basics: Skin Types, Part Two.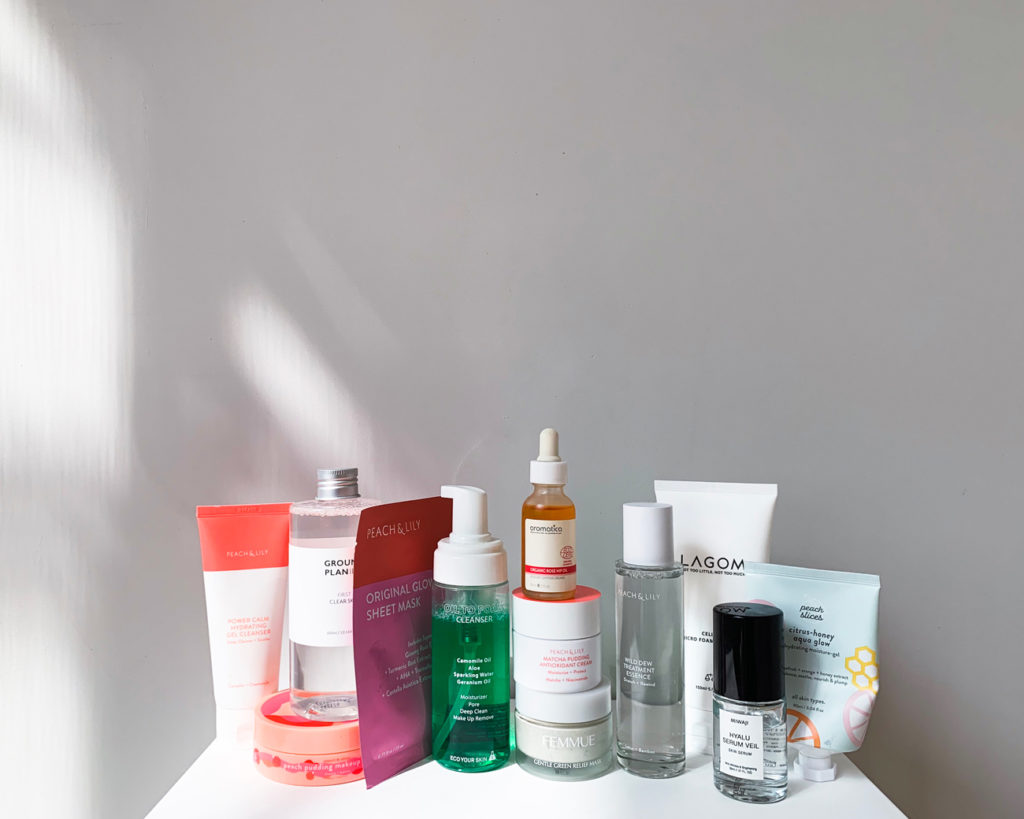 Yesterday, in "Back to Basics: Skin Types, Part One," we talked about two of the four generally-accepted skin types — dry skin and oily skin. Today, we're going to get into normal skin and combination skin!
Like we said yesterday, remember that skin type is just one factor to consider when it comes to skincare and choosing which products you might want to use — your skin type is one thing in a myriad of many things, like environment, skin concerns, etcetera, when it comes to skincare. Also remember to keep in mind that your skin type can change, so listen to your skin and its needs!
We do think that it can be helpful to know your skin type, though, and understand what each type needs. Skin type is a good place to start in figuring out what kinds of products you should look for. That's why we thought we'd take some time to revisit the basics and go into each skin type, providing product recommendations and explaining the reason for each. As you read on, you might notice we mention the same few things, though, no matter the skin type — cleanse gently, protect your natural skin barrier, and hydrate, hydrate, hydrate. As you'll see, that's not an accident.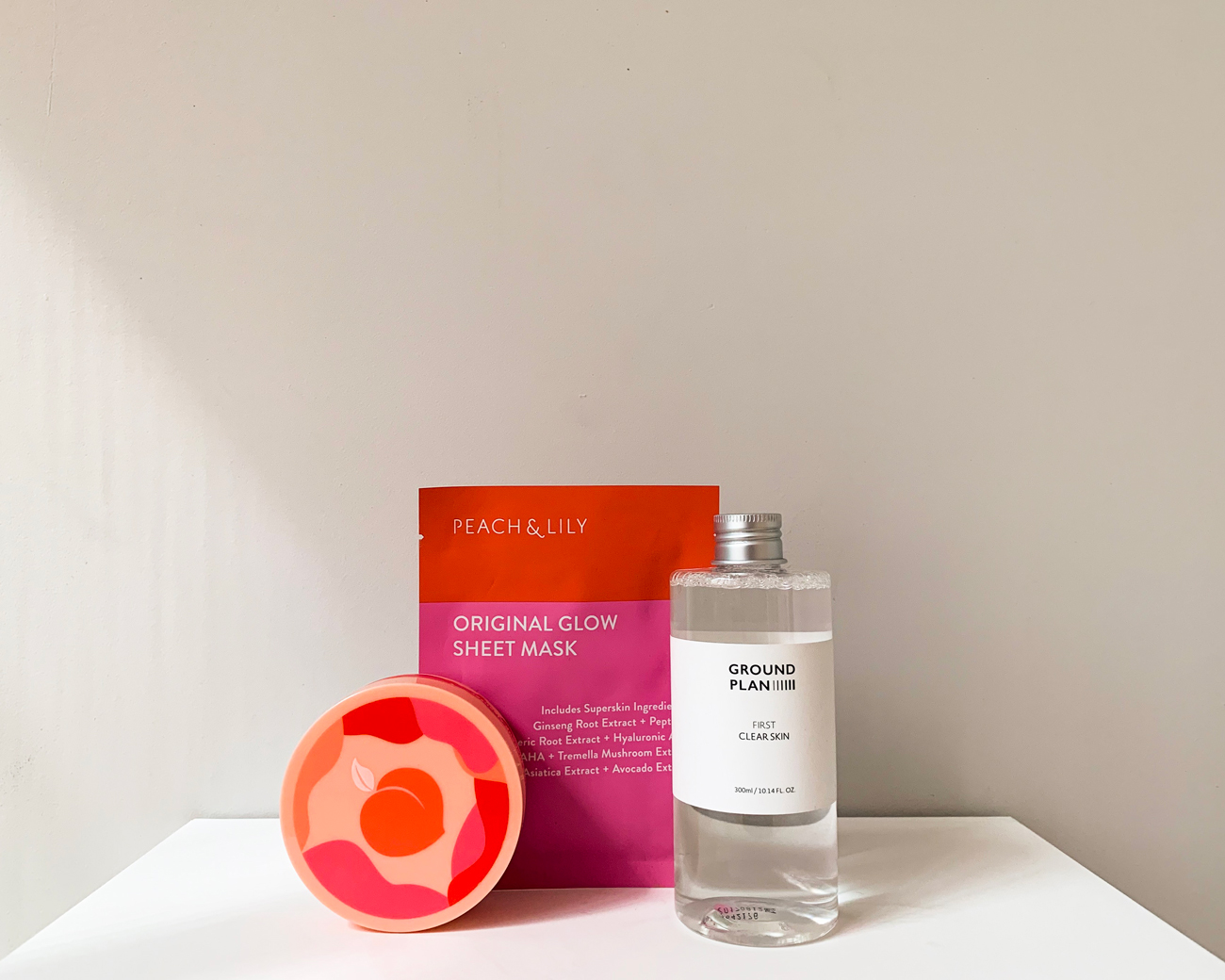 NORMAL SKIN
If you have normal skin, you have, well, normal skin. Your skin's oil/moisture levels are balanced, and you're not prone to breakouts or sensitivity. Congratulations.
However! Just because you have normal skin doesn't mean you don't need to take care of your skin. Normal skin is still prone to hyperpigmentation, and normal skin also shows visible signs of aging — and neglecting skincare can actually potentially accelerate those visible signs of aging. Caring for normal skin might take more the approach of maintaining skin, though, as well as prevention.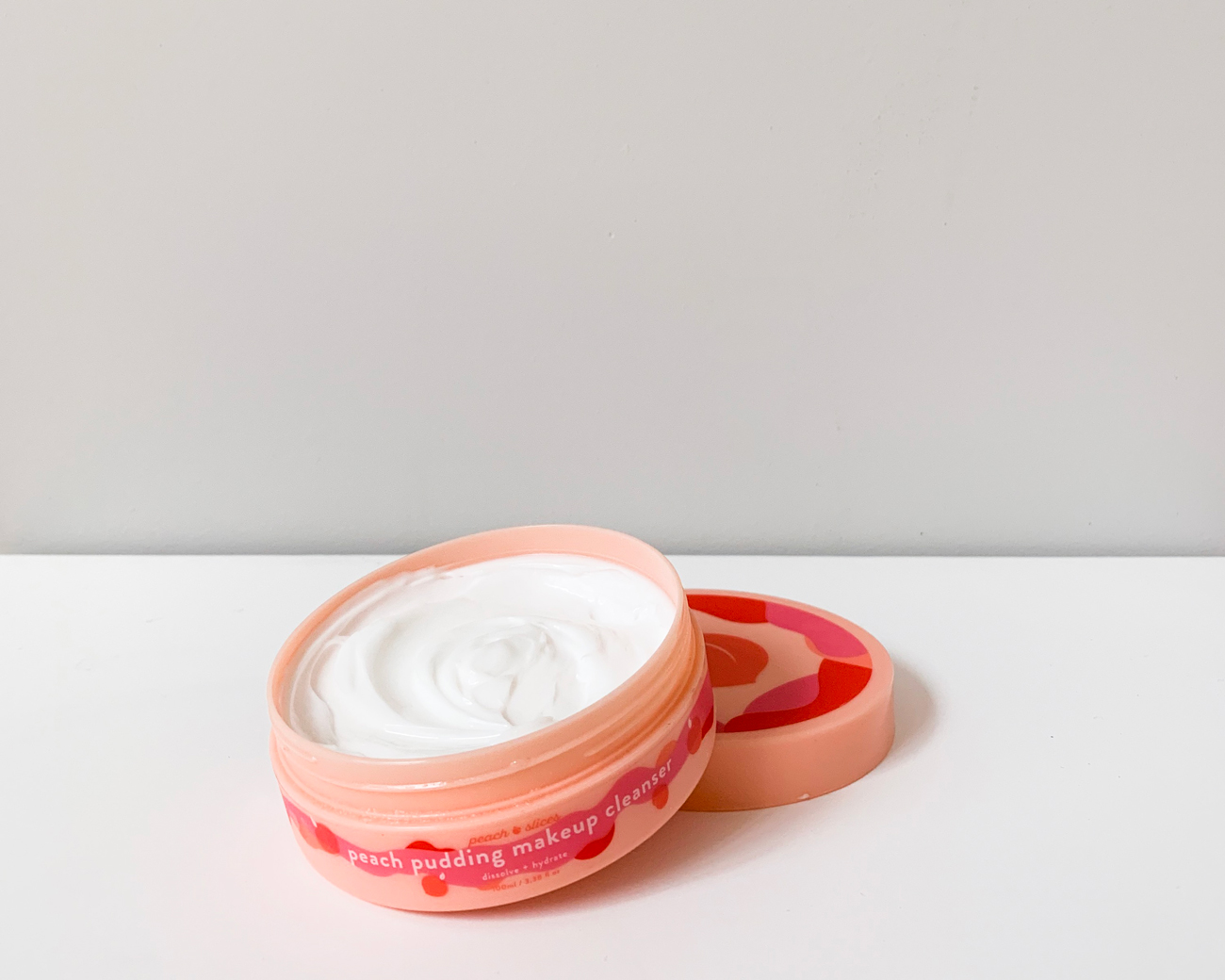 Products We Recommend:
Peach Slices, Peach Pudding Makeup Remover
Normal skin should still double cleanse! Double-cleansing is a gentle way to cleanse deep into pores without stripping skin dry or disrupting the natural skin barrier, and maintaining the health of your natural skin barrier is one key way of maintaining overall skin health. The Peach Slices Peach Pudding Makeup Cleanser is a gentle first step, oil-based cleanser with a really special texture; it's not a balm or a thick cream or an oil. Rather, it's this soft pudding cream that melts away makeup and other oil-based impurities, leaving skin soft, supple, and clean.
Ground Plan, First Clear Skin
Cleansing can throw off the pH level of your skin, and toning helps balance it after cleansing. The pH level of your skin is important because of something called the acid mantle, which sits above your natural skin barrier (also known as the lipid barrier). The acid mantle is made up of secretions from our sweat glands (amino acids and lactic acids) and sebaceous glands (oils), and it helps protect our skin by fighting off bad bacteria and nurturing good bacteria. Our skin thrives when its pH level is slightly acidic (4.5 to 5.5 being the sweet range), but cleansing can often make skin, even normal skin, too alkaline or too acidic, which can ultimately harm skin. A toner/essence like Ground Plan's First Clear Skin helps balance skin after cleansing, while also hydrating, soothing, and even providing light exfoliation thanks to wintergreen extract.
Peach & Lily, Original Glow Sheet Mask
Normal skin types can also benefit from regular sheet masking, and the Peach & Lily Original Glow Sheet Mask is a great way to give normal skin a boost. Packed with botanicals, peptides, and antioxidants, the Original Glow sheet mask helps hydrate, plump, and nourish skin, while a small amount of AHA provides gentle exfoliation. The Original Glow won't leave your face feeling sticky or tacky after use, and the sheet adheres well to skin, so you can apply your sheet mask and go about your day as your face soaks in all the goodness. Remember to remove your sheet mask before it dries completely, though; when the sheet is dry, reverse osmosis occurs, the dry mask pulling hydration from your skin.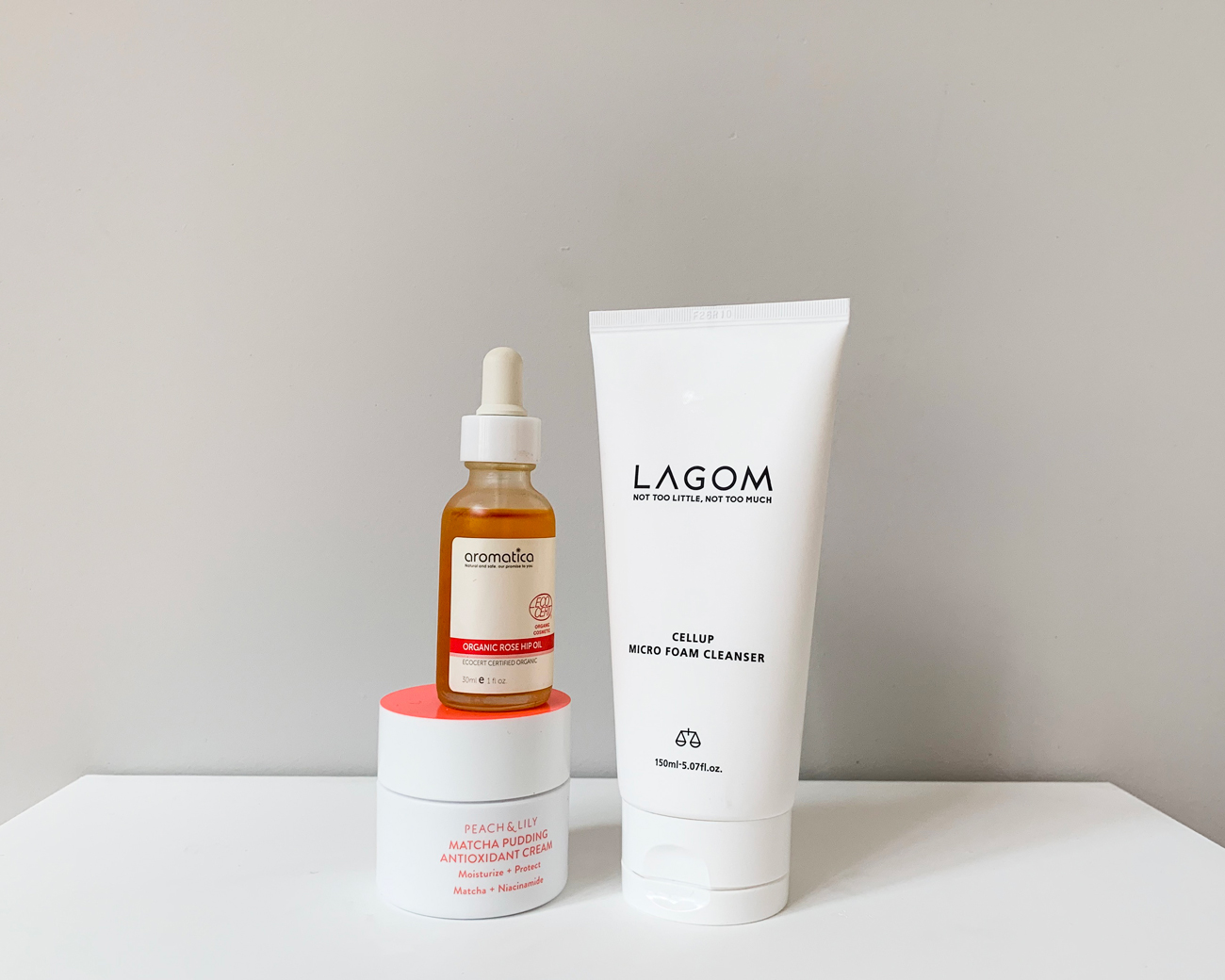 COMBINATION SKIN
Combination skin is the tricky half-sibling to all the other skin types, and, if you have combination skin, you might have an oily T-zone and dry skin elsewhere, like on your cheeks and around your mouth. Or you might have dry patches around your cheeks but have a normal T-zone. Or you might have normal skin everywhere except for your T-zone, which might be dry. Basically, combination skin is a combination of any of the other skin types, and it also means that your skin type might change frequently — some days, your skin will feel more oily, and, other days, it will feel more dry, partly as a reaction to the climate or season you're in.
Whatever the combination, hydrating skin is key. Combination skin can actually be a sign of imbalance and/or dehydration, so combination skin types can benefit from layering on hydration and caring for their natural skin barrier. Make sure not to strip your skin dry and avoid harsh products; opt for gentle, nourishing products that help bring your skin back to equilibrium.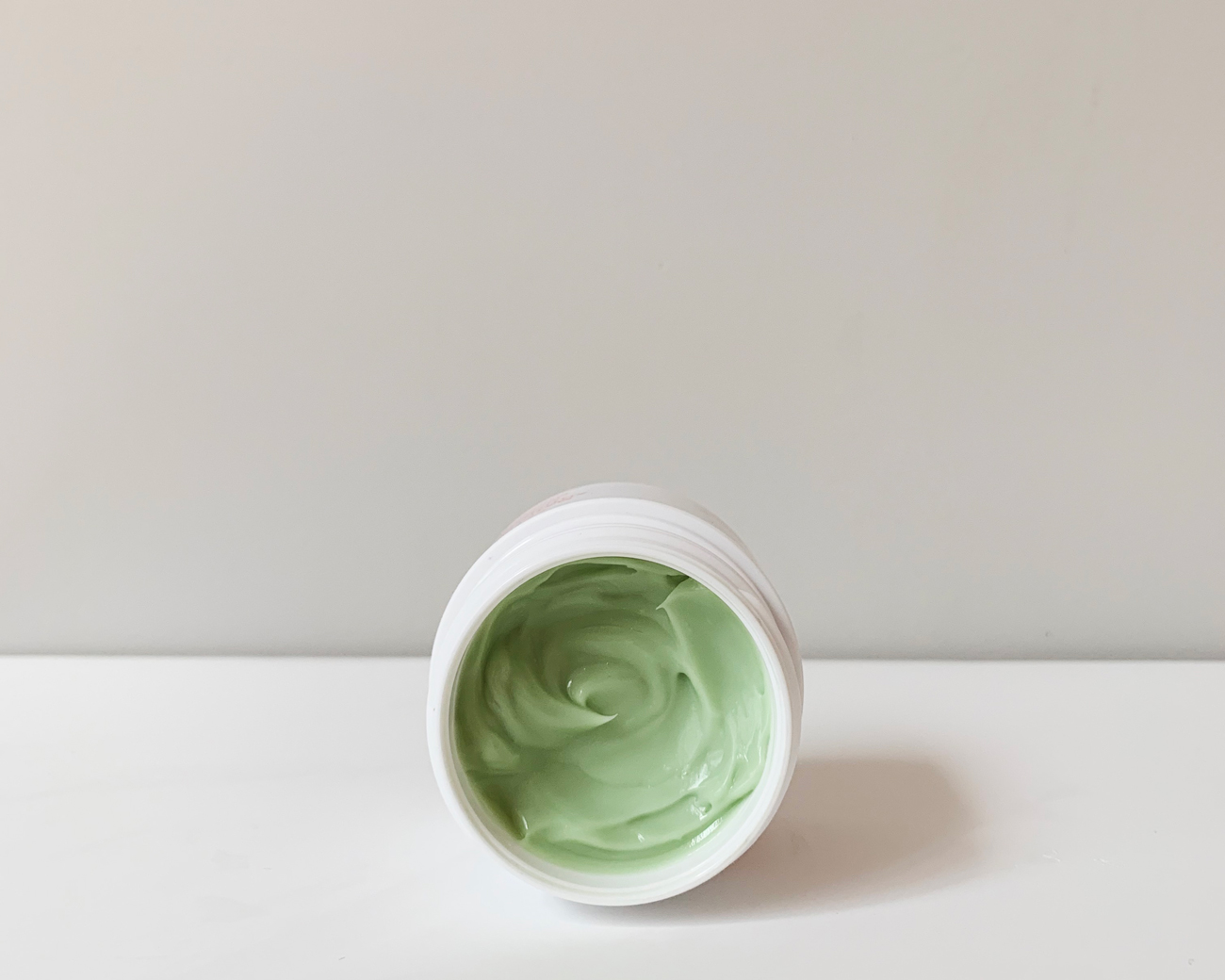 Products We Recommend:
Lagom, Cellup Micro Foam Cleanser
Gentle cleansing is, no surprise, an important part of caring for combination skin. Stripping skin dry and removing all the natural oils from skin can cause combination skin as skin then overproduces oil in spots and underproduces in others. By keeping cleansing gentle but thorough, you can help skin regain balance, so skin can thrive. For combination skin, we like the Lagom Cellup Micro Foam Cleanser — it lathers into a soft foam with dense micro-bubbles that sweep away impurities and grime while Dermaflux technology helps deliver moisture into skin. Sulfate-free with no added synthetic fragrance, the Cellup Micro Foam Cleanser instead contains several beneficial oils that help cleanse deep into pores without stripping skin dry.
Aromatica, Organic Rose Hip Oil
Extracted from the seeds left behind after roses drop their petals, rosehip oil is rich in antioxidants, vitamins, lipids, and fatty acids, all good things that can do wonders for skin. Rosehip oil helps protect and maintain your natural skin barrier, and it also helps even tone, brighten, and moisturize. The Organic Rose Hip Oil from Aromatica is ECOCERT certified and approved by the USDA, and it's 100% rosehip oil that's been cold-pressed to ensure that the oil is of high quality. And, yes, that orange color is 100% natural.
Peach & Lily, Matcha Pudding Antioxidant Cream
Combination skin might generally want to avoid heavier moisturizers, unless you have combination skin that veers more towards dry skin than oily or, even, normal. One of the things we love about the Peach & Lily Matcha Pudding Antioxidant Cream is its delightful, bouncy, pudding-like texture that absorbs quickly into skin and leaves it feeling dewy but matte, hydrated but not heavy. The Matcha Pudding Antioxidant Cream is also full of, well, matcha, which is an incredible source of antioxidants, which help fight off free radical damage.
—
And those are your four generally-accepted skin types! What other basics of skincare would you love to see us cover?