This new-generation foundation made by Korea's top makeup artist will surprise you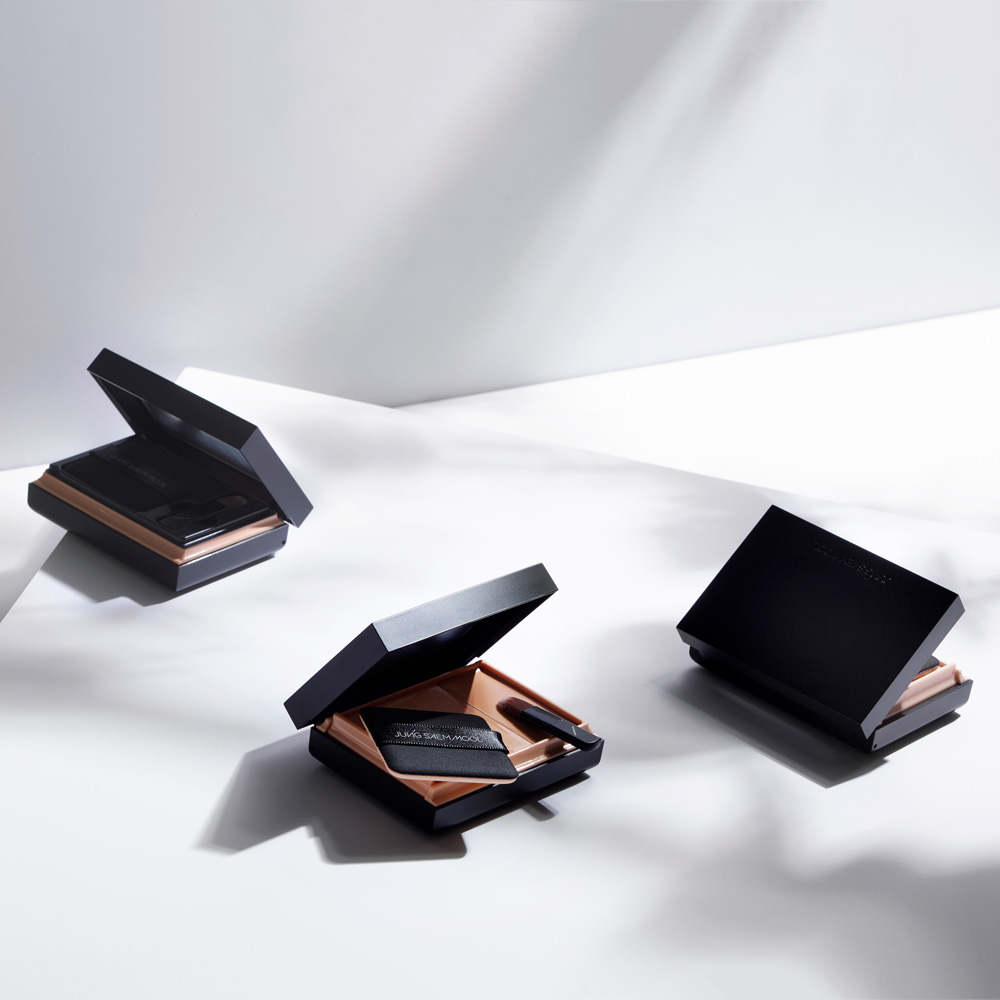 There are products that receive rave reviews from everyone who's tried them, approved by the experts, and have that x-factor: once you try it, it becomes an instant staple. These products have risen to the top among a highly curated selection of popular products and received the Best of Korean Beauty Award by Peach & Lily. We share here why this product is so singularly outstanding.
JungSaemMool Essential Star-cealer Foundation
You spent a long time meticulously applying makeup. Then you walk by that brightly lit mirror or you see yourself in photos the next day and you're dismayed to see that the concealer under your eyes or covering your breakouts is doing anything but concealing. Your concealer is instead acting as a spotlight to the fact that you're concealing something. Concealer-raccoon-eyes, we've all been there.
Korea's most iconic and celebrated makeup artist, Jung Saem Mool, who has an avid following on Instagram and YouTube (and her own TV show!) has been leading the makeup scene in Korea for decades now.
She rose to fame quickly because of her signature finish on skin. Skin looks like skin always with her, but somehow the healthiest, most vibrant and flawless version of your own skin. She can take hours on just your skin, yet when she's done, you walk out looking like you have no makeup on. In fact, in her renowned beauty academy, foundation alone is a three-month part of the makeup course. Three months. All you do is learn how to apply foundation perfectly.
And then something so exciting happened. After going into product development for a few years, she finally launched her own line named after her, Jung Saem Mool. And her hero product launched with accolades and awards and it basically flying off shelves and found in the beauty bags of every editor, backstage makeup artist, celebrities, and beauty fanatics. Meet the Star-cealer Foundation.
One side of this streamlined compact case is concealer of the smoothest, most velvety texture. The other side of the case holds the liquid foundation. In the middle of the two products is a mixing pad that looks sort of like a skin patch but made of easily wipe-able plastic. You can mix however much concealer you want in with your foundation with your puff-sponge that comes in the case on the skin patch. Or if you want you can just use the foundation or just the concealer. The idea is that you mix in the ratio you want on various parts of the face. However, because of the way you're mixing it onto the skin patch and because you're mixing the products in together before applying to face, all of this allows for a perfectly, seamless finish. Your concealer is never noticeable. You basically walk out with what looks like a makeover from Jung Saem Mool herself, in a matter of minutes. Her brilliant product has made makeup application so foolproof, no matter the lighting, the photo taken, the time of day.
This product already has so many (deserving) awards. Well, we had to add another one to the list with our Best of Kbeauty Award. It is simply the best.