Bridal Beauty: 3 Month Gameplan for Flawless Wedding Day Skin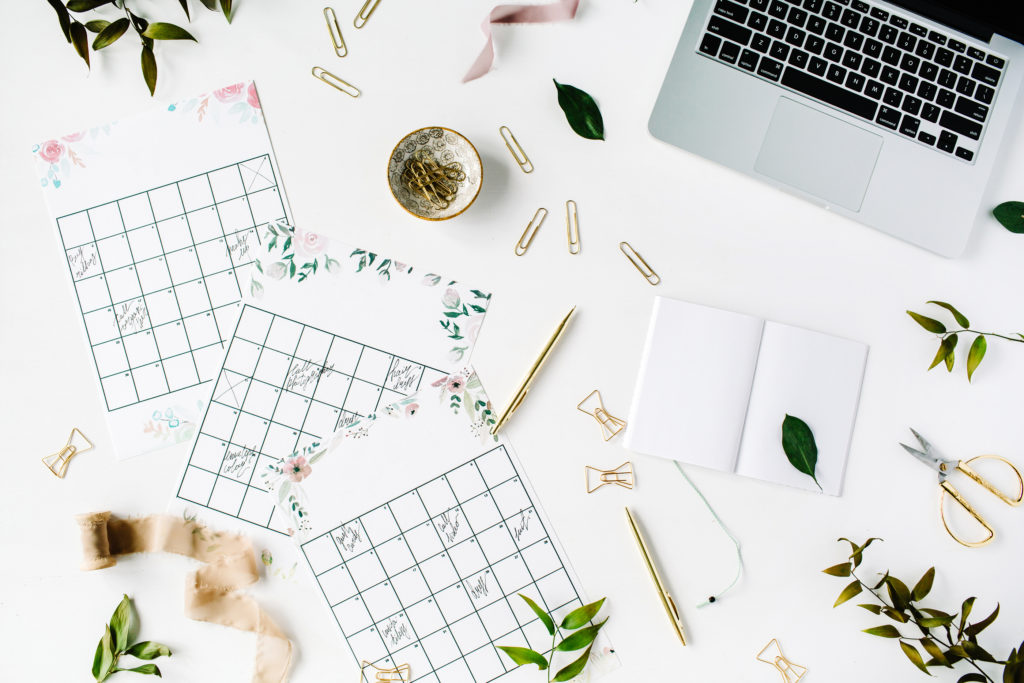 You said yes, booked the vendors and planned the Pinterest worthy decor, but don't forget the beauty details. Even if you entrust a makeup artist to help you get ready on the day of, getting your skin into it's best condition will be a surefire bet for looking gorgeous. You may never get photographed more than you will on your wedding day. But don't freak out (really, you want to maintain your chill to keep your skin and mind clear), we've created your complexion game plan so you can glow on.
3 months before
Create a regimen and stick with it. Consult an esthetician or dermatologist to help you hone in on a routine that is best for your skin type.  A professional can help you determine what products your skin needs so it can look flawless without a filter. If you don't have a dermatologist near you, try an app like Spruce which allows you to upload a selfie and consult with a dermatologist for $40. Peach & Lily's Ask Lily program also allows users to get a personalized consultation from an esthetician.  Once you've got the products down, stick to it! "Consistency is key," says Boston dermatologist Emmy Graber. While professional facials help deep clean skin, at-home cleansing is integral for keeping skin clear.  Be religious about cleansing both AM and PM but be even more diligent about not hitting the pillow with makeup at night. While your first thought to get your complexion squeaky clean might be to use an aggressive cleanser, think again; harsh formulas can cause your skin to overproduce oil and react.  Instead, try double cleansing which helps to effectively remove oil and grime without being harsh on skin and causing potential irritation. For concerns, like fine line and spots, use serums to target the issue but keep in mind, "you need time to see a difference, give it at least six weeks," says Graber. Switching products too often can further exacerbate skin. Also, if you have issues like acne or rosacea, look to your diet. "For some, high glycemic diets can promote inflammation. You may also want to reduce or eliminate trigger foods like whey protein and skim milk," says Graber.
2 months before
Re-examine you skincare routine, "look and see if there's something not working in your regimen, but only change one thing at a time," says Graber.  You want to be careful to not overload your skin. Month two is also a good time to schedule a trial run for a facial.  Book a treatment tailored to your skin type and test it out so can guage how your skin reacts. A hallmark of a good facialist? Rather than persuading you to try the "facial of the month," she listens to your concerns before suggesting a plan. Often times, a good esthetician can customize a treatment so all your needs are met.  Skin renews itself every 28 days so start working on creating an ultra fresh finish. Exfoliate twice weekly but look for a gentle formula (we like Be The Skin Non Stimulus Polisher, $29; peachandlily.com). Avoid scrubs that contain nut shells or harsh particles, "they can cause micro-tears on the skin and damage the skin barrier," says Graber. If you get any hormonal acne along the jawline, consider eliminating dairy completely which can cause flare ups for some.  If you're looking for more dramatic results, consider a microdermabrasion treatment which can reveal a healthy glow. 

1 month before
This is not the time to try new products, especially if your skin is sensitive. If you have normal-dry skin, start implementing a hydrating mask every couple of days to give skin a healthy bounce. In Korea, using one sheet per day is so common that it's a trending hashtag.  We're partial to the gentle but ultra hydrating blend of algae, hyaluronic acid and and fatty acids in the Good Skin Day sheet mask ($6; peachandlily.com). "A nice trick is to use a hyaluronic acid serum under the face mask to really add that extra pow! If the serum has an antioxidant in it, that's even better," says C.T. dermatologist Mona Gohara. But lest you think it's all about products, it's not; keeping those zen vibes are just as important. "Stress can cause inflammation and yes, acne so make sure to meditate for your mind, body, and skin," says Gohara. Try an app like Headspace which offers guided meditations if chanting "om" isn't something that comes to you naturally.
1 week before
Anywhere from 7-10 days before the wedding, schedule your final facial. It'll draw out any impurities so your skin is supple and spotless on the big day. Since a good facial can draw out blemishes, allow yourself at least a week for skin to settle back down. Being mindful of what you eat is especially important in that final week. It might not be be the most fun eating plan but now is the time to nix alcohol and salt. "They can make you retain water which leads to excess puffiness," says Graber. If you get a blemish, she suggest dabbing  hydrocortisone over the affected area and applying an acne patch (try Peach Slices Acne Spot Dots $5; peachandlily.com) over it to help it heal faster. "It will help reduce redness and inflammation," says Graber. For a large eruption that won't go down, visit a dermatologist for a cortisone shot.  "It feels like a pinprick, at first. Within 24 hours, you'll likely see a reduction in size," says Graber. In the days leads up the wedding, "use a cool compresses around the eyes to decrease swelling, wear for five minutes, ideally, while you lay on your back are perfect," says Gohara.
The night before
Make sure to drink lots of water, hydrating from the inside out helps skin look more radiant. Before snoozing, apply an overnight facial cream to help brighten and prime skin for makeup. And get your Z's, they call it beauty sleep for a reason, a well-rested bride will look naturally more radiant and have more energy to dance the night away!