3 Ways to Prep Your Skin for Flawless Makeup Application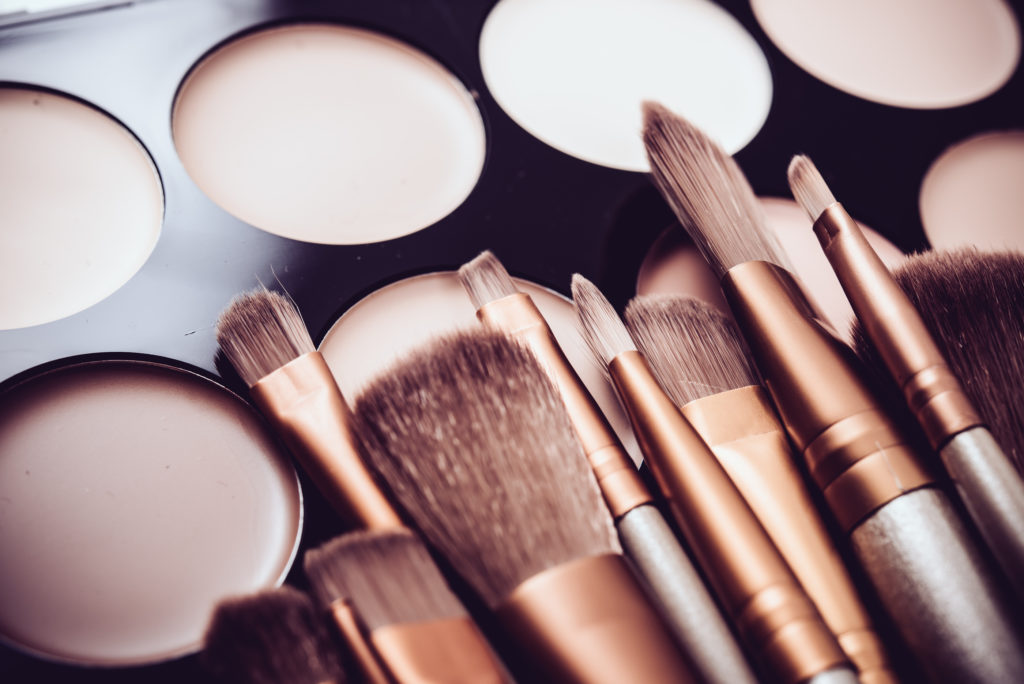 Sure, we all know that a gorgeous paint job can help bring out your best features on your big day. Still, even a pro will have an easier time if your skin is prepped properly. The skincare you apply before makeup can be an integral component to looking radiant all day. A smooth hydrated complexion allows foundation to glide on evenly where as dehydrated skin can cause it to look cakey and patchy. We talked to the pros to find out what tricks they rely on to get their clients picture perfect.
Go All Night
Makeup artist Yolonda Frederick, who works with clients like Ciara and Jennifer Hudson, tells clients to apply an overnight mask the evening before the wedding. More potent than the typical night cream, a sleeping mask (or sleep pack, as they are commonly known in Korea) is the final step in your evening skincare routine. Instead of being rinsed off fairly quickly, these masks work their magic while you get your shut eye so you wake up to better skin.  In the evening, your skin repairs itself and is also most vulnerable to transepidermal water loss. This make it an essential time to soak skin with hydrating and targeted ingredients. "An overnight mask helps to hydrate and revitalize skin and prepares it for a smooth and natural makeup application for the day of her wedding," says Frederick. If your skin is feeling a little frazzled, try sticking your mask in the fridge; the cool application feels really soothing, says N.Y.C. makeup artist Daniel Martin.
Roll with It
The term "glowing bride" is as synonymous a pair as peanut butter and jelly. If dullness on the morning of has you down, amp up circulation with a little manual stimulation. " I'll use a jade roller on the face while a mask is on my client to really move the product into the skin," says Martin who works with the ultra radiant Olivia Palermo. The soothing motion and light pressure is also a stress buster that just may relax any pre-ceremony jitters.
Patch It Up
Apply eye makeup before foundation, this way you can clean up any errant streaks from liner or smudged shadow. Multi-task while working on lids like N.Y.C. makeup artist Joanna Simkin. The pro applies a moisturizing eye mask on clients while she does eye makeup to help hydrate and plump up any fine lines or crepey skin. By the time she's ready to conceal any dark circles, the under eye area is prepped. "It helps to catch any shadow fall out and prevents concealer from looking cakey," says Simkin.
Find the Right Formula
If skin isn't properly hydrated, your pores will search for moisture and suck up foundation which leads to an uneven and fast fading application.  "It's important to neutralize and balance the skin before you apply foundation," says Martin. Instead of just glopping on loads of cream, take a look at your skin and see what it might need.  For skin that is dry, tired or dehydrated, "I massage a water based moisturizer into the skin which automatically stimulates and plumps the skin," says Martin. If you're oily, nix the massage which can stimulate more oil  production. Instead, "pat and press a gel cream into the skin," says Martin. Wait a few minutes before going on to apply coverup.