The Lazy Bride's Simplified Skincare Regimen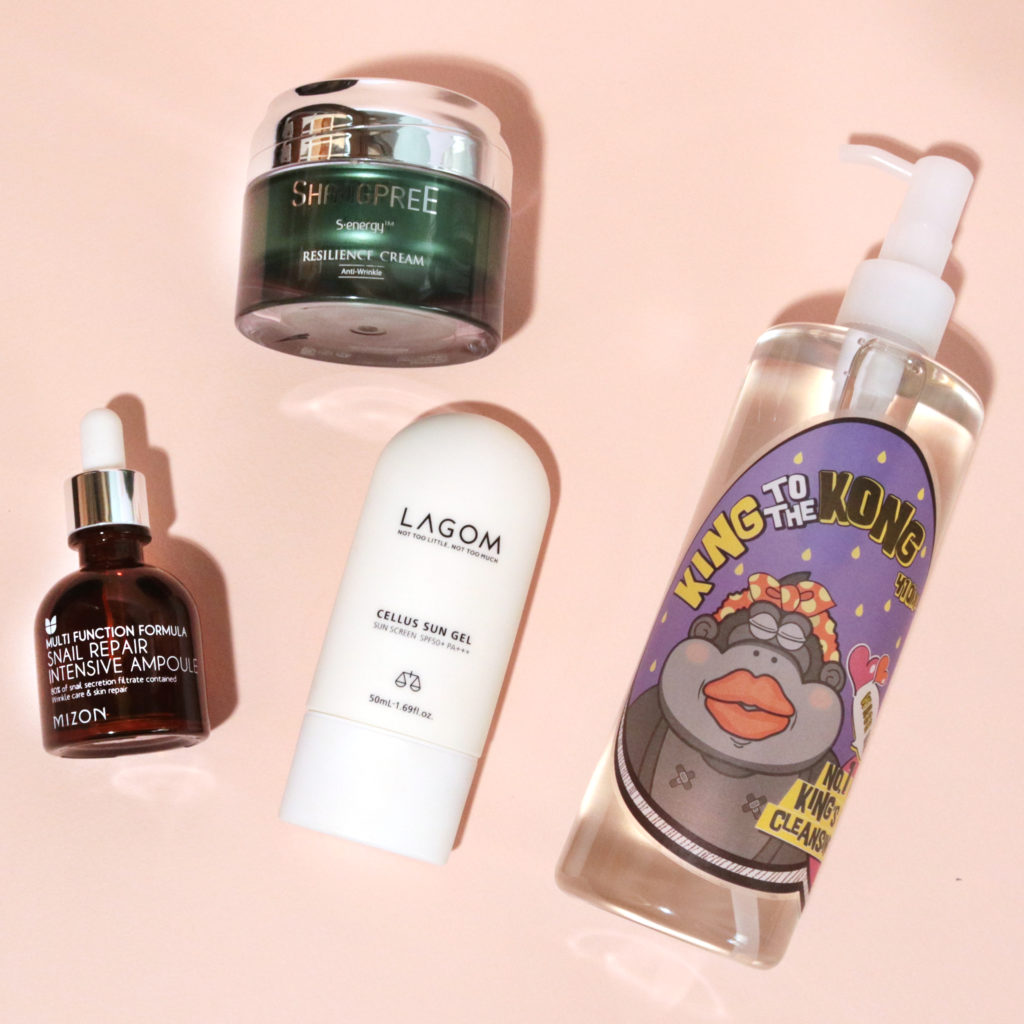 There are lots of things to before weddings, from creating guest lists to arranging tedious seating charts, and going from appointment after appointment. By the end of the day, you may be exhausted and we get it, you might not have time to always go through a full routine. That doesn't mean we advise hitting the sheets with a face full of makeup and grime. Rather, you might need a simplified routine that will take you only a couple of minutes but will still help you get that radiant bridal glow. Starting with the basics, these are the bare minimum steps and products you need to treat your skin without having to shell out a ton of time. Remember, just like those wedding shoes might be an investment, so is your skin. You'll be wearing your complexion for far longer so make sure to treat it with care.
Cleanse -Getting skin clean is the basis of Kbeauty and the path to chok chok, the other worldly dewy skin that Koreans strive for. Unlike harsh cleansers, a cleansing oil will gently remove makeup and grime. If you have oily or combination skin and are running the other way at the thought of an oil based cleanser, think again. The theory of "like attracts like" is what makes an oil cleanser so effective. Rather than driving your skin into a cycle of being stripped and over producing oil, a cleansing oil will help balance oil production. For dry skin types, an oil cleanser helps replenish moisture without being too aggressive on skin. We are partial to this version from Mizon ($38; peachandlily.com) which contains garlic extract; it's antibacterial qualities help keep blemishes at bay so you don't have any visitors up at the altar.  Follow up with a water based foam cleanser to remove any lingering impurities.
Treat- Since these lightweight fluids deliver a potent dose of ingredients, serums will target concerns like brightening, wrinkles or dryness. This is not a step you'll want to miss out on because they deliver such big impact. Look for an antioxidant rich version which can boost your SPF and then look for ingredients that address your issues. Skin looking dull? Find a formula with niacinimide or licorice extract to help brighten. Dryness? Look for a formula that contains a humectant like hyaluronic acid. Hyaluronic acid helps retain moisture and draws water to the skin, it can  hold up to 1000 times its weight in water. If you get dry patches, definitely look out for this all star ingredient. We love this multipurpose serum (Mizon Snail Repair Ampoule, $38; peachandlily.com) which hydrates, brighten and improves fine lines via snail mucin, antiaging peptides and five different types of vitamins.
 WATCH NOW: 5 Causes of Acne that Will Change the Way You Treat It

Hydrate
– The essence of Kbeauty lays in hydration. For mornings, make sure to wear a moisturizer that also contain sunscreen so you get protection from UV rays. Look for a broad spectrum formula with a minimum of SPF 30. This formula from Lagom (Lagom Sun Gel $23;
peachandlily.com
) combines antioxidants and SPF 50 to offer both UVA and UVB protection. The lightweight texture disappears easily (even on darker skin tones) and plays well under makeup. At night, focus on repair while you get your beauty sleep. We love this creamy concoction from Shangpree (S-Energy Resilience Cream, $145;
peachandlily.com
) which contains skin brightening grapefruit and oxygen to stimulate collagen.
 And there you have it, even lazy girls and minimalists can have #skingoals with a strategy and consistency.