Mom Life: A Fashion Designer's Advice for Looking Comfortable and Chic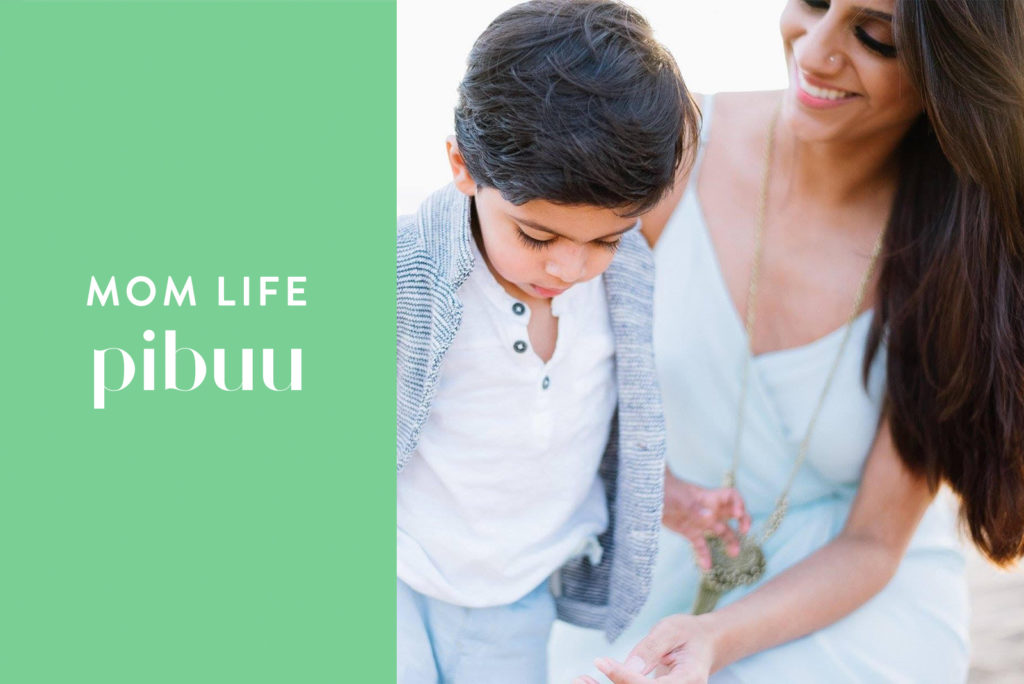 Self-taught South Asian fashion designer, Megha Rao, started her line holiCHIC in 2015 to create a fusion approach to Indian clothing. "I wanted to create a true Indo-Western label, blending Eastern and Western runways," says Rao. A true multi-tasker, she maintains a 9-to-5 job and works on her passion project in the evenings. Oh, and did we mention she's also a mother to a three-year-old? Here, she dishes on style and a multi-tasking mask routine.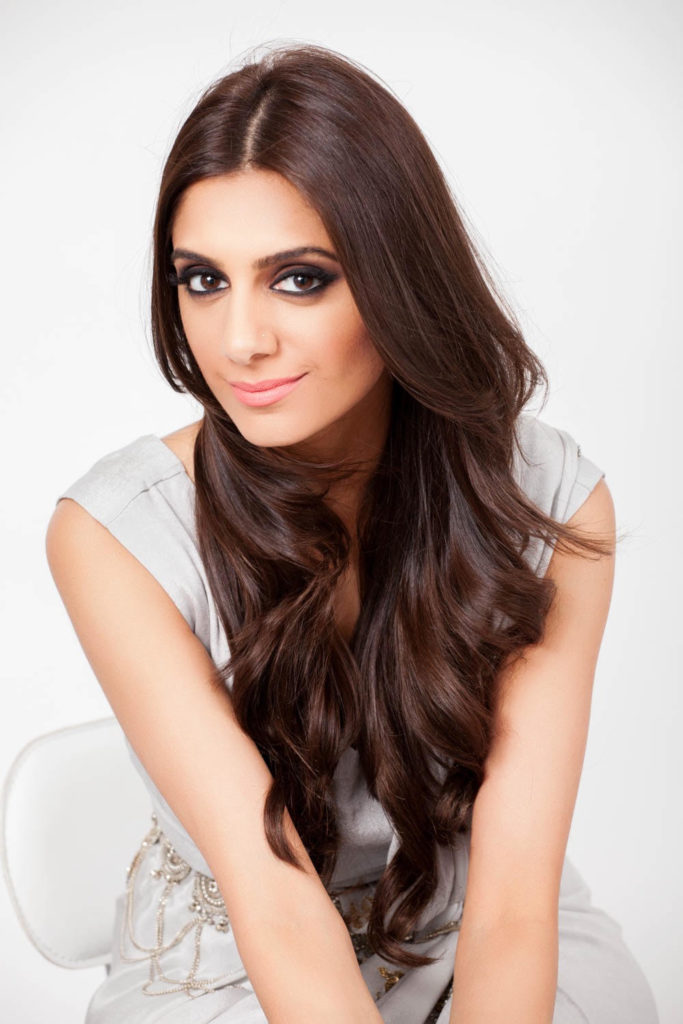 Tell us about your current skincare routine. What are your favorite products?
I'm currently loving the SKII facial oil ($150, sephora.com), Acure brightening scrub ($8; amazon.com), Tarte eye cream ($38; sephora.com), and Aveeno day cream ($13; amazon.com). I do like to change my products monthly as I feel my skin "gets used to" them and my skin doesn't react the same. If I have a blemish, I sometimes dab on a tiny bit of Neosporin before bed — it literally works like magic!
Post-partum, I felt the need to begin using more face masks, getting regular facials, and being more diligent with my process. This has remained my process even now, 3 years later. I'm currently loving SKll's facial treatment mask — I apply it on Saturday mornings while I clean and get ready for the gym.
For my body, I use Dove moisture wash daily & Neutrogena body oil over damp skin. I also apply olive oil (yes, the one we cook with) and massage it into my scalp twice a week. I keep it in overnight and wash it out in the morning — it makes my hair so shiny.
Did your routine change during pregnancy?
The wonders of "that pregnancy glow" allowed me to have a less robust skincare process. I remember not having to do much (and certainly not wanting to!) to upkeep my skin aside from washing my face before bed and throwing on some moisturizer. I'd say my skin was at its best during my 3rd trimester. About 2 months after delivery, I began noticing some dullness. Fortunately, I don't have many skin issues like breakouts, etc., the way I did in my teens. Also, because my eyes (got them from my mama!) are so big, they can draw all the attention away from any problem areas.
What are your skin concerns?
After becoming a mom, the way I felt was instantly reflected on my skin — if I don't drink enough water, for example, I'm dehydrated, and my skin looks dull. I'll dab cream highlighter from Lancôme ($30; sephora.com) on the apples of my cheeks and the bridge of my nose for an instant glow.
Do you see any parts of yourself in your son?
Yes! My son is a carbon copy of my husband but he definitely has my eyes! People make comments about it all the time — and his super long lashes.
What advice do you have for other mothers?
Stay true to who you are and what makes you happy. If you want to continue to work, for example, or follow a lifelong dream, do it. Your kids will admire your work ethic and learn and follow in your footsteps. It's important to be there for your children and spend quality time with them, but it's equally important to be the best role model you possibly can.
Is there advice you received that really resonated with you?
Invest time in things that will pay off long-term. The choices you make define you, so learn when to say yes & when to say no. Spend your time wisely.
What's a typical day like for you?
Wild, but I wouldn't have it any other way! I currently work a 9-to-5, come home, spend time with my son, sneak in a quick gym session if I can, and then spend the rest of my evenings working on holiCHIC.
As a designer, do you have fashion advice to share with mothers?
Comfort comes first, but it's easy to add a chic edge to your look if you want to. Find ways to incorporate one or two bold elements into a basic ensemble — a fun colorful flat, for example, or a printed bomber jacket or a statement bag.
What is your favorite thing about motherhood?
Watching the different stages – it's still so amazing to me how quickly my son, Aarian, develops new traits, how he picks up new words and forms habits and personality. I've enjoyed watching each of these precious milestones
How do you try to find balance between work and personal life?
I prioritize. There have always been social commitments, but, as my responsibilities increased, I learned its ok to say no to an event or skip a night out if I have to. I put family, work, and my business first. I am fortunate to have an incredible support system at home, at workk & with holiCHIC — also, when possible, I try to outsource some of those daunting tasks like laundry and cleaning. If this helps you have more quality time to spend with your family & yourself, why not?
Thank you, Megha, for taking the time to speak with us!