Something New From Peach & Lily.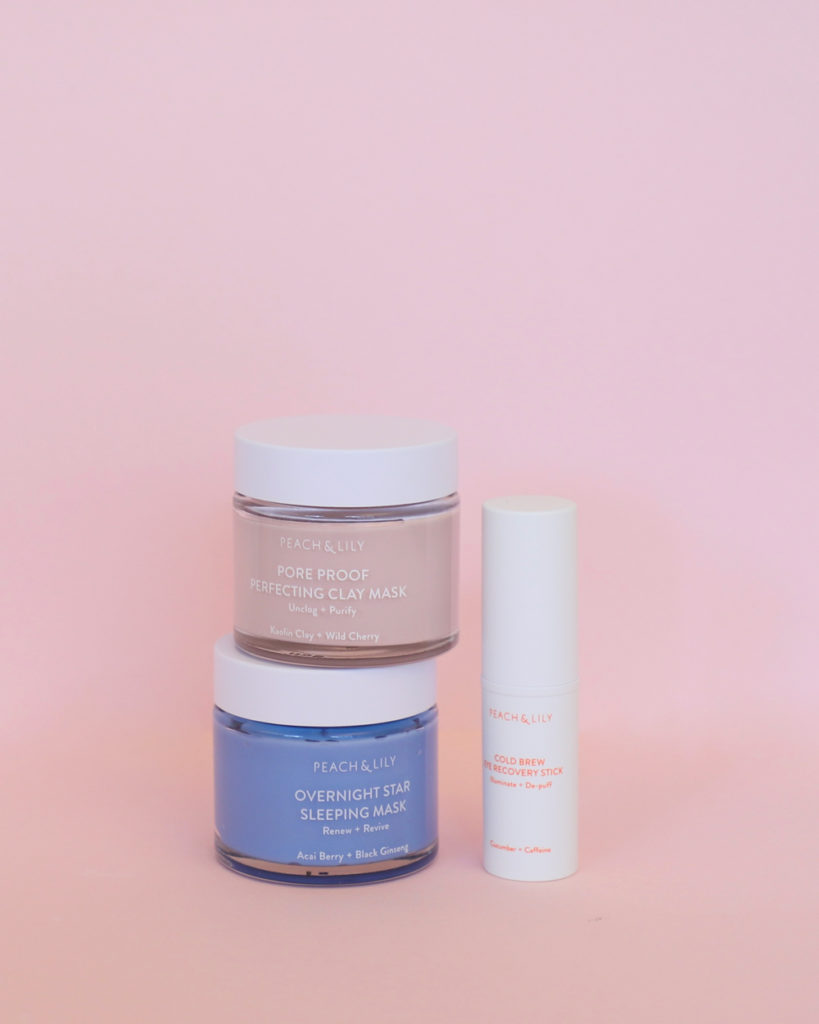 We launched new products on Peach & Lily yesterday!
We're so excited to share these three new innovations with you: a clay mask that hydrates and helps soften skin while clearing out pores (Pore Proof Perfecting Clay Mask), an overnight mask that helps rejuvenate skin as you sleep (Overnight Star Sleeping Mask), and an eye stick that immediately wakes up your eye area, helping de-puff and brighten (Cold Brew Eye Recovery Stick).
Read more about our newest innovations below, and learn three easy ways to incorporate them into your glass skin routine!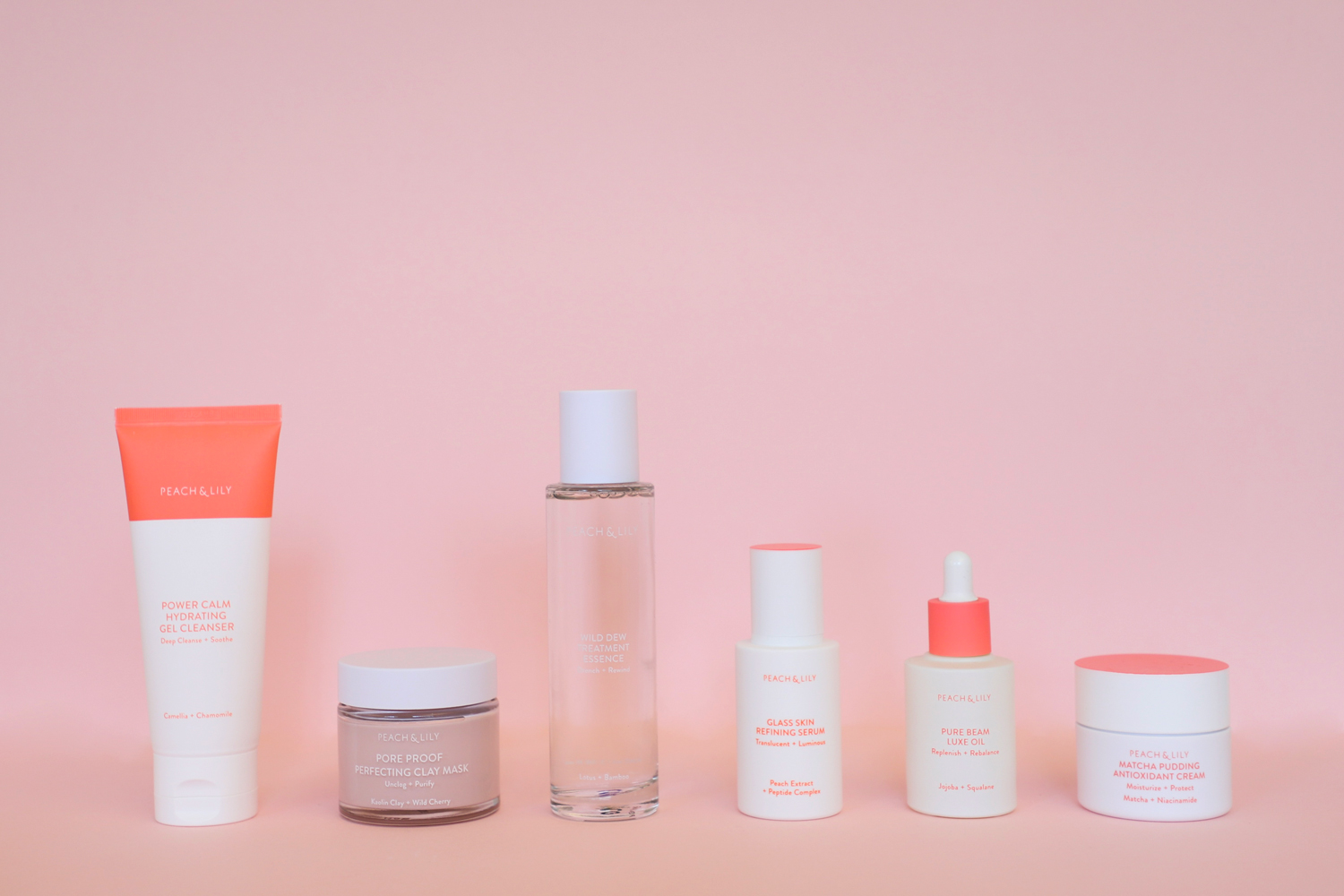 Pore Proof Perfecting Clay Mask
Our Pore Proof Perfecting Clay Mask is your solution for congested pores and/or rough, dry skin! We started with kaolin clay (the gentlest of clays) and added bentonite to help decongest even the most stubborn of pores, and then we included all these hydrating, nourishing, antioxidant-rich ingredients to pamper skin — glycerin, wild cherry extract, strawberry extract, allantoin, and centella asiatica extract, to name a few.
The result? A clay mask that doesn't dry into a hard shell on your skin, rinses off easily, and leaves your skin feeling baby-soft and looking sparkling clean!
How to use? After cleansing, apply an even layer to damp skin. Leave on for 10-15 minutes, then rinse off with lukewarm water. Follow with the rest of your routine — your toner/essence, treatment (aka serums, ampoules, and/or facial oils), and moisturizer! If you're using this in the morning, make sure to finish your routine with your favorite SPF!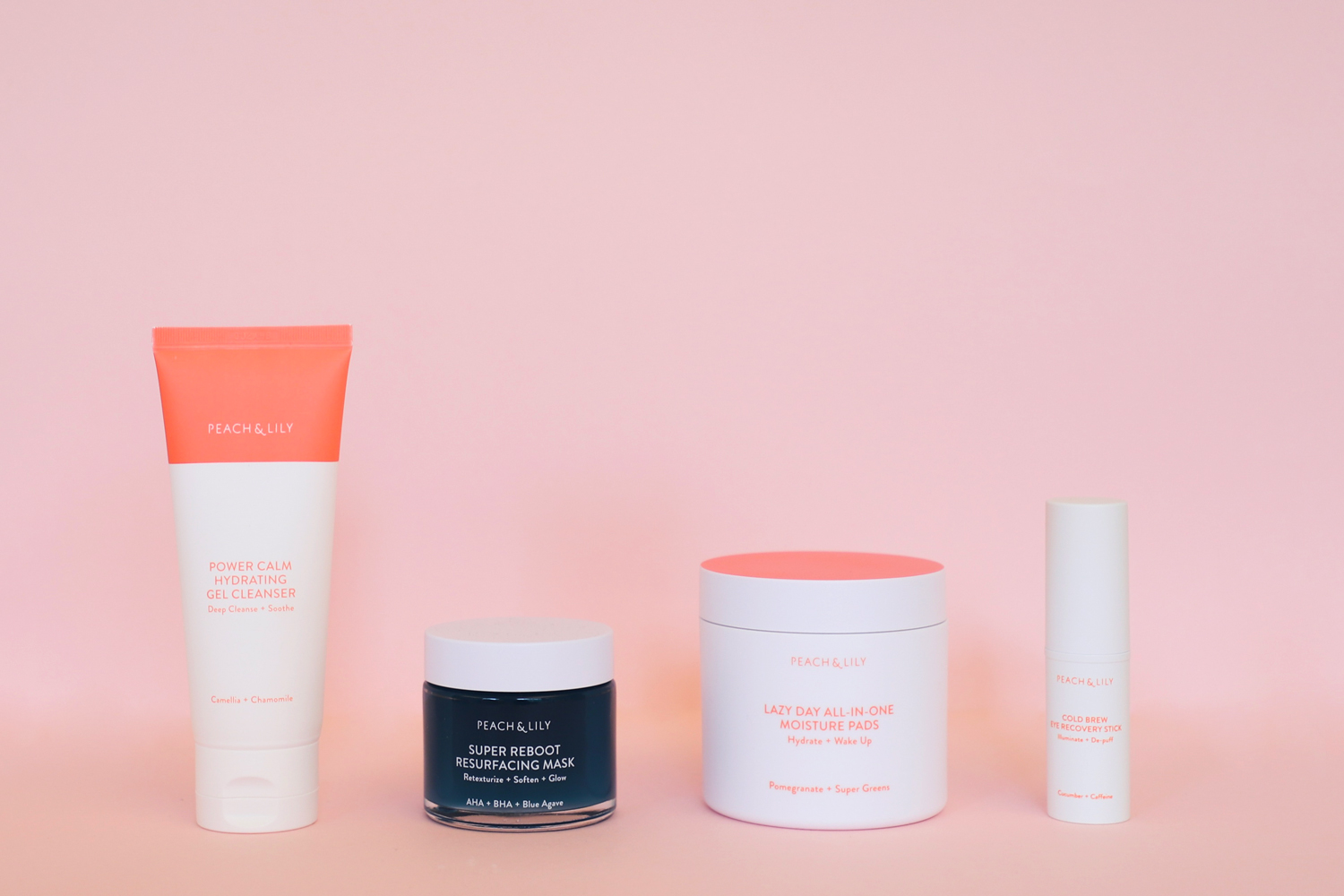 Cold Brew Eye Recovery Stick
When it came to an eye stick, we wanted something that works — and works fast. At the same time, we wanted an eye stick that contained no harmful ingredients, like PEGs, Ceteth-10, and a whole bunch of other ingredients. We also didn't want any menthol or peppermint extract because we didn't want those potentially sensitizing ingredients in a product you'd apply around your delicate eye area. At first, we were told by our partner lab that that was impossible, not if we wanted to get the effects and texture we wanted.
Perseverance pays off, though, and we accomplished that impossible feat! Our Cold Brew Eye Recovery Stick instantly imparts a cooling feeling and helps the eye area appear de-puffed! It also glides on so smoothly without any tugging or pulling at the delicate skin around your eye area!
How to use? After cleansing, you could do our Super Reboot to help resurface skin and give pores a nice clean. Follow with one of our Lazy Day All-In-One Moisture Pads as your toner-serum-moisturizer-in-one, then swipe the Cold Brew around your area. One swipe gives you that cooling feeling and de-puffed look, but two (or even three!) swipes will increase the effects! And, of course, during the day, always apply SPF!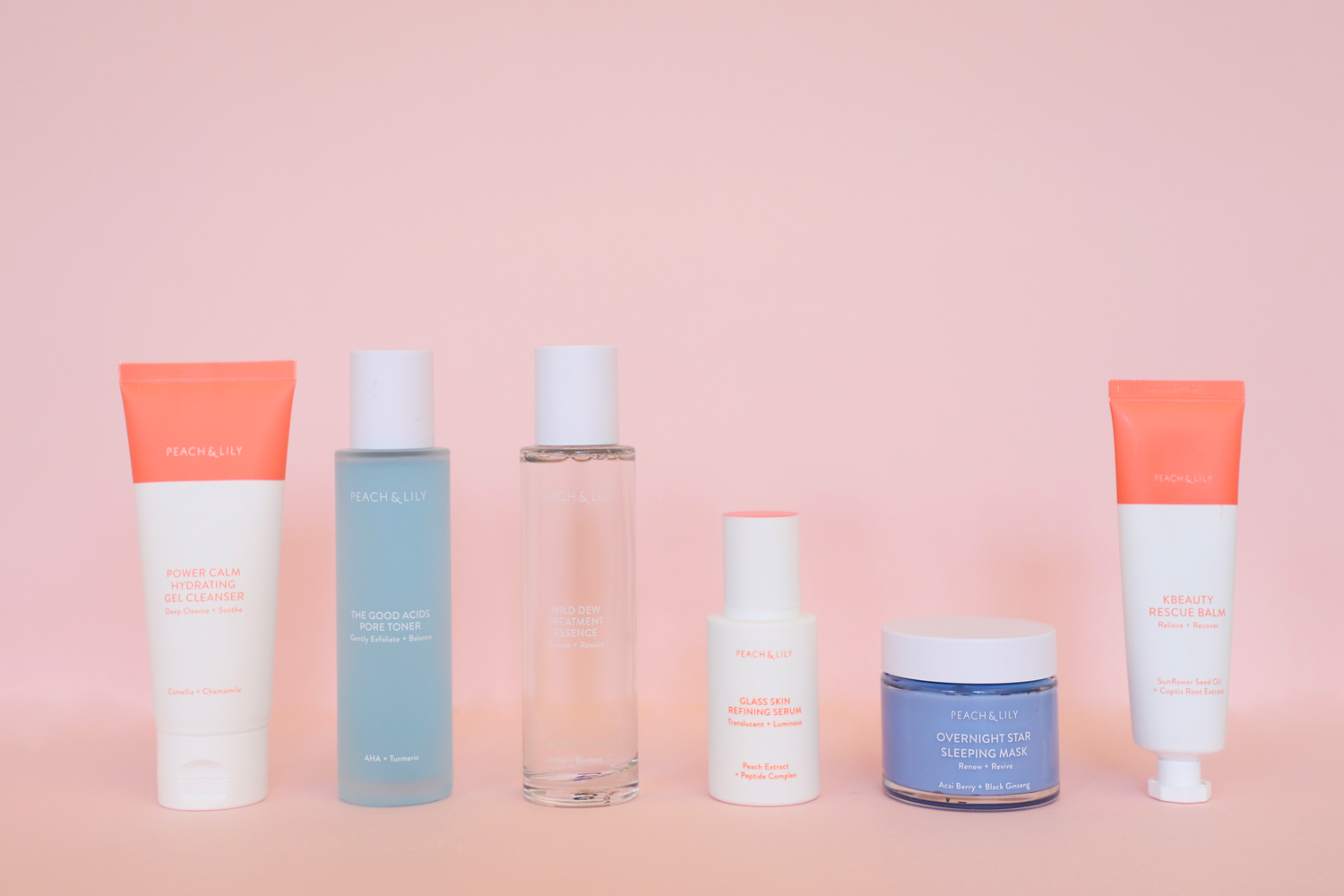 Overnight Star Sleeping Mask
It sounds too good to be true: apply the Overnight Star Sleeping Mask, go to sleep, and wake up glowing. We knew it sounded too good to be true, so we obsessed over this formula until we had something that would truly live up to the name. We packed it with antioxidant-rich ingredients, like acai berry extract and black ginseng root extract, a super-luxe ingredient that's also the original superfood, and we also made sure that it would be so hydrating and nourishing without overloading skin and weighing it down.
We also obsessed over the texture because we wanted our Overnight Star also to be a beautiful sensorial experience that elevated your PM routine and made it feel like your worries were melting away as Overnight Star sank into your skin. It took us so many iterations, but we finally landed on this truly unique texture — the best way we can describe it is a bouncy jelly balm meets a whipped gel-cream. It simply melts into skin, absorbing quickly, so you can dream away and wake up to radiant skin.
How to use? Cleanse, apply toner, essence, treatments, and apply the Overnight Star, instead of your usual moisturizer. A little bit goes a long way. Then, don't forget to treat your lips and slather on a layer or two of our K-Beauty Rescue Balm. Get your beauty sleep, and glow.
—
We hope you check out our new innovations! Feel free to leave your questions below and share your skin transformations with us on social media, tagging us and using our hashtag, #GlassSkinGoals!