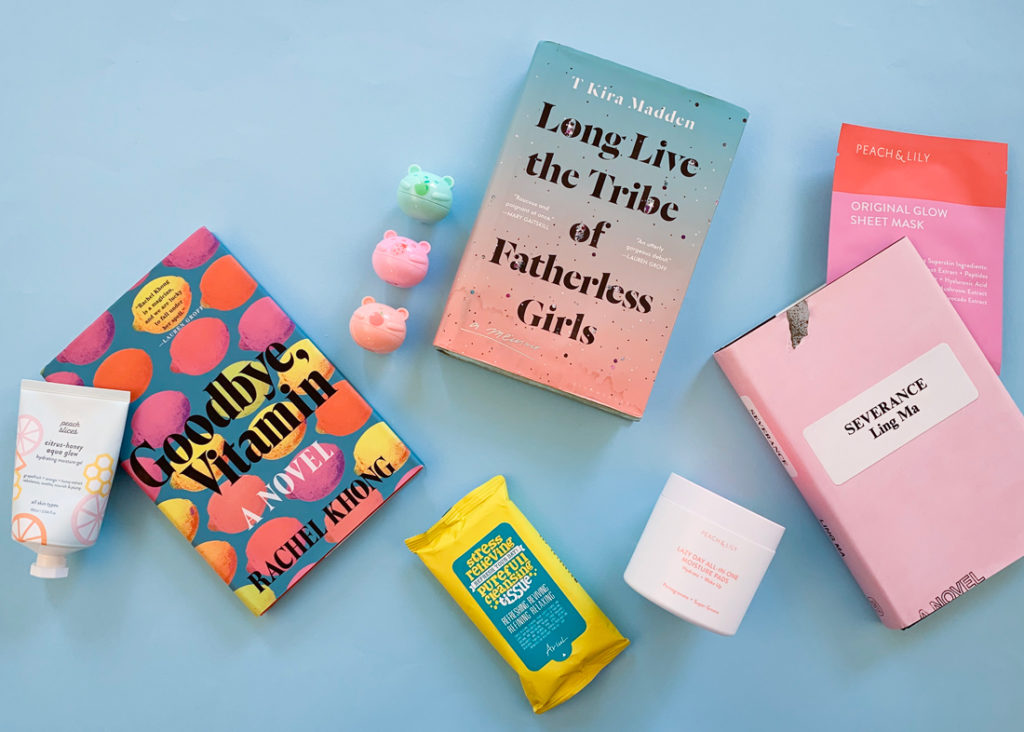 When the days get too hot and humid to move, what's better than curling up in an air-conditioned room with a cold drink and a good book? Here are three books we recommend this summer.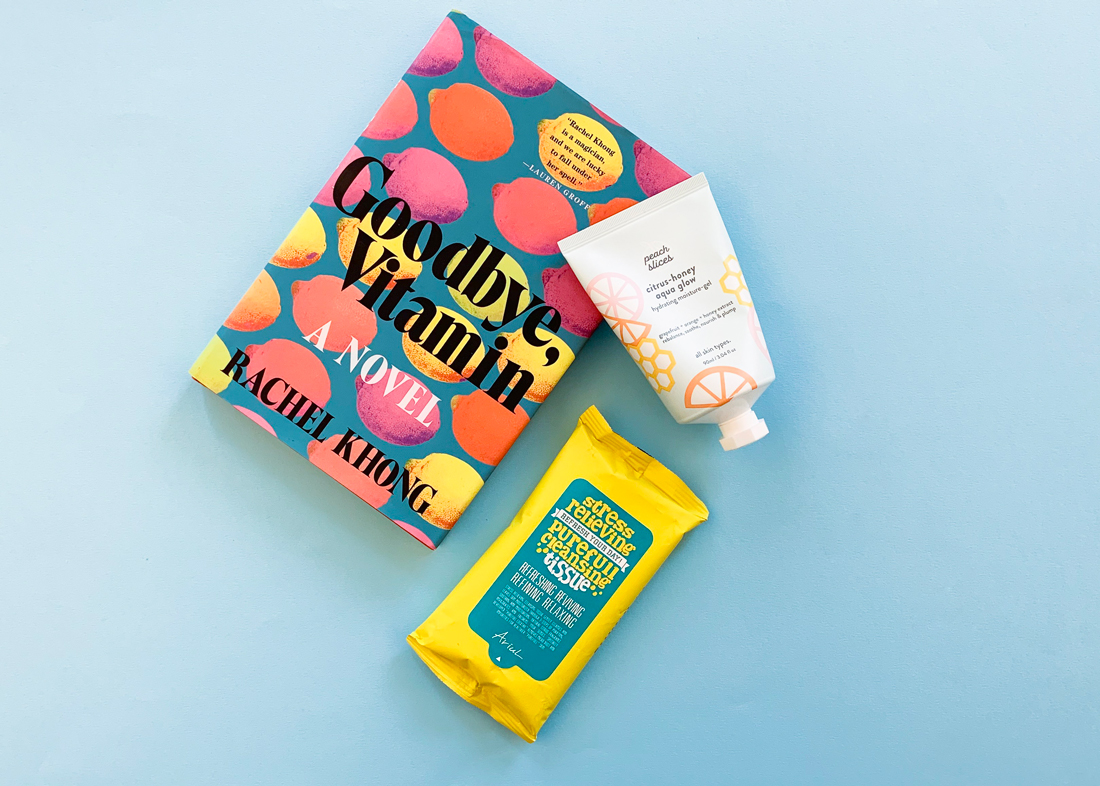 Rachel Khong, Goodbye, Vitamin (Henry Holt, 2017)
Rachel Khong's Goodbye, Vitamin is a slim novel that just squeezes your heart in all the right ways. Ruth, the main character, comes home to Southern California after her father is diagnosed with dementia, and, while the story sounds serious and sad, be assured that it is not! The story is interspersed with diary entries written by Ruth's father through her childhood, and Khong's writing is light, humorous, and poignant. Goodbye, Vitamin will burrow under your skin and stay with you, long after you've finished turning the pages.
Skincare pairing: Use the Ariul Stress Relieving Purefull Cleansing Tissues to sweep away the emotions Goodbye, Vitamin may bring to the surface, as well as any makeup and other impurities. The Peach Slices Citrus-Honey Aqua Glow will help soften and soothe skin by bringing hydrating gentleness and a light citrus scent.
Fun fact: You'll also be able to see Goodbye, Vitamin on the big screen in the near future! Constance Wu will be playing the lead!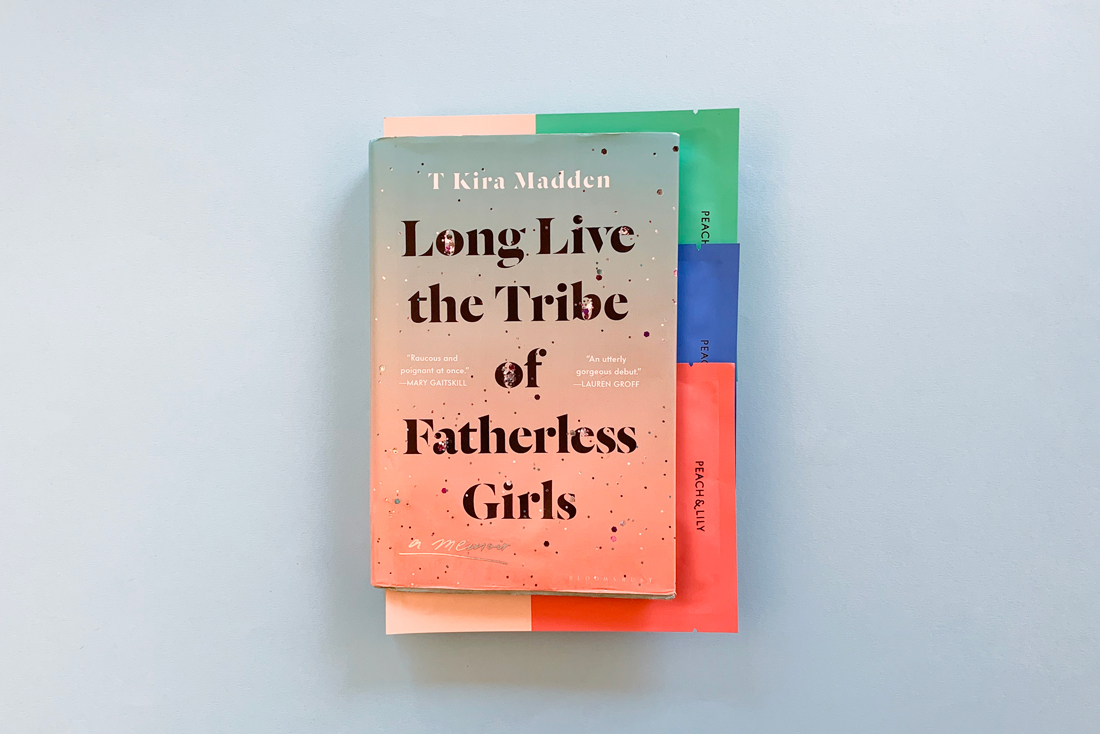 T Kira Madden had an interesting childhood growing up in Florida. She grew up riding horses and going to expensive private schools, but her parents both spiraled into their individual addictions, which had effects that reverberated into her life. They loved her fiercely, though, and Madden writes tenderly and beautifully about her childhood and adolescence, all the way into young adulthood when her father passes away.
Skincare pairing: Match the beautiful gradient design of the book cover with beautiful gradients of your own! The Peach & Lily 3 Masks Set help target specific skincare needs, while giving skin a beautiful, hydrated glow overall. The Peach Slices Beary Lip Balms hydrate lips with a burst of juicy goodness, and they're super cute, perfect for displaying on your vanity, your desk, or your shelf!
Fun fact: this memoir was almost titled The Rat's Mouth, which is what Boca Raton means.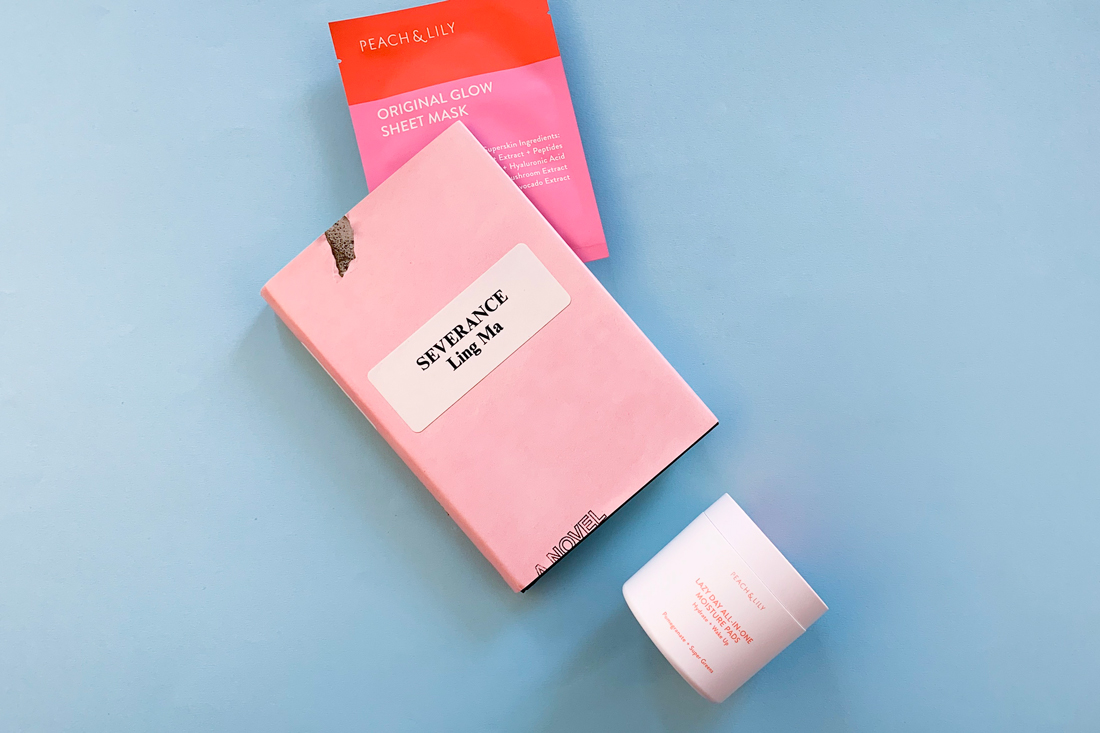 Ling Ma, Severance (FSG, 2018)
What would you take with you if a sickness started wiping out everyone you knew, turning them into zombies—albeit, harmless zombies who got stuck in rote motions? How would you survive? After weeks surviving alone in abandoned New York City, Candace, our main character, finds her way out of the city, joining up with a small group of survivors who have banded together. Candace, however, has a secret.
Skincare pairing: our Peach & Lily Lazy Day All-in-One Moisture Pads are a no-brainer! If you're trying to outrun an apocalypse, a full skincare routine might not be the most practical. Luckily, the Lazy Day Pads are a toner, serum, and moisturizer in one, making them perfect for, yes, outrunning an apocalypse but also for making sure your skin gets everything it needs even on those tired, lazy days. Also, what better than our Original Glow Sheet Mask to help hydrate and revitalize your skin?
Fun fact: Severance is Ling Ma's debut novel. Actually, all three books are debuts.
—
Where will you be reading this summer?