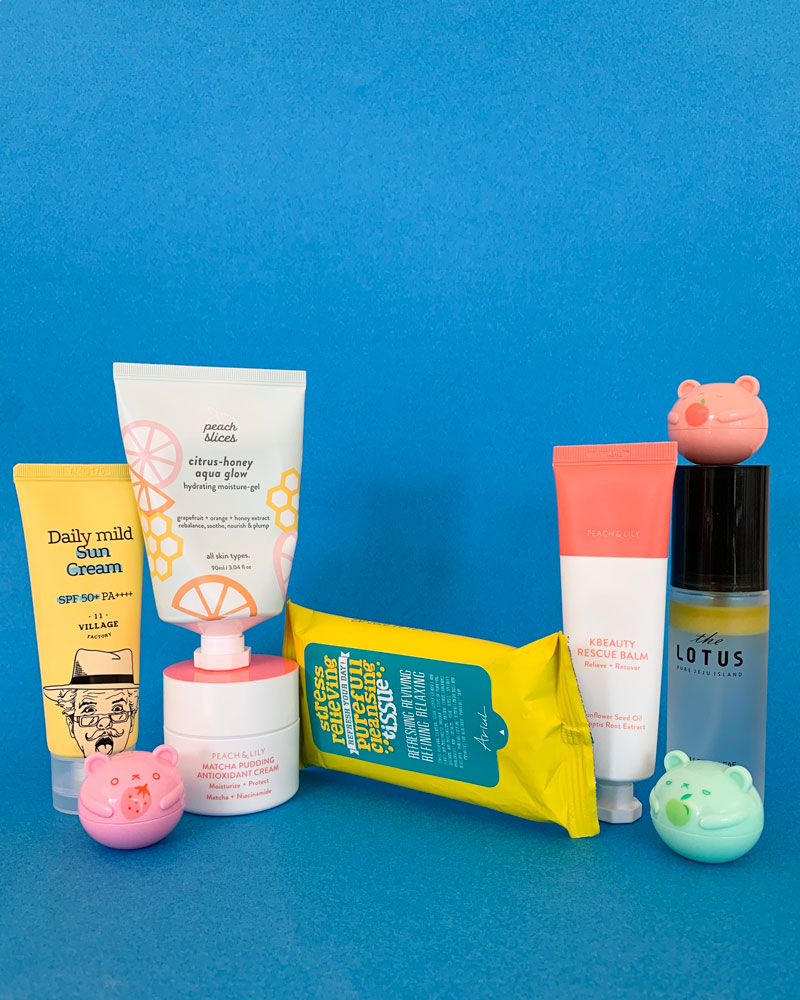 We're a day early, but Happy Fourth!
We feel like the Fourth of July really kicks off summer because it gets us in holiday-mode, and, when we think of summer, we think of vacations and weekends at the beach and outdoor barbecues. Of course, here at Pibuu, we're also thinking of skincare and how to keep skin at its healthiest during these hot summer months, especially when we're outdoors and in the sun.
Here are five ways to care for your skin during these summer holidays!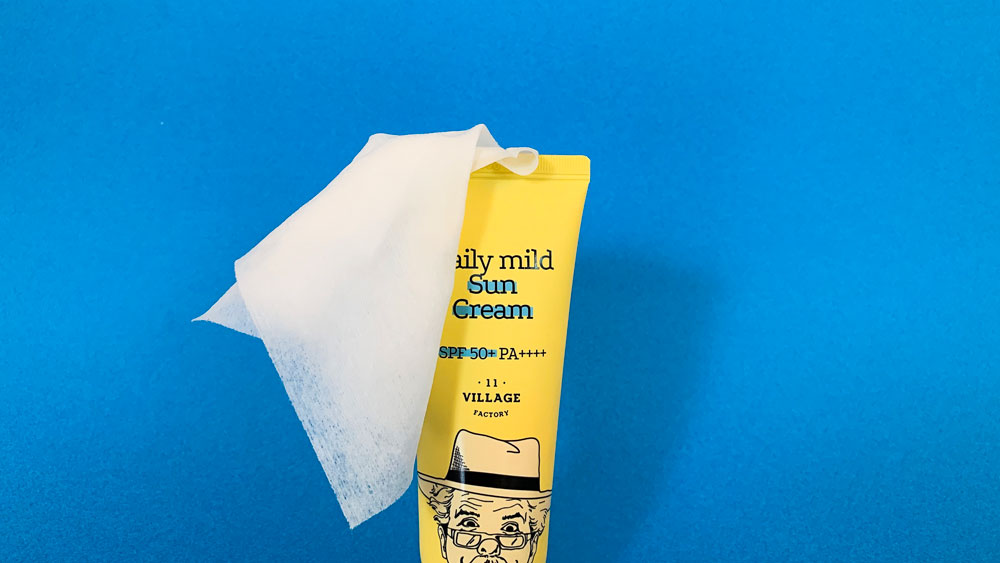 SPF!
This is a no-brainer! Sunscreen is one of the key ways to protect your sun from the UVA/UVB rays that can harm skin. It might seem like a chore, but find a sunscreen you like and just get into the habit of applying it as the last step of your routine in the morning — then re-applying every few hours throughout the day.
Recommended product: the Village 11 Factory Daily Mild Sun Cream applies easily, doesn't leave a whitecast, and protects your skin from both UVA/UVB rays!
Keep Skin Clean!
Sweating is unavoidable in the summer, but it can actually be great for skin because sweat can help remove impurities and bad bacteria from skin. (It's why spas have steam rooms and saunas!) The potential negative effect of sweat, though, is when that sweat, full of those same impurities and bad bacteria, sits on your skin and dries down as you cool off. That's why we like carrying around little cleansing cloths to swipe away that sweat throughout the day!
Recommended Product: Ariul's Stress Relieving Purefull Cleansing Tissues gently remove impurities and help refresh skin. They do remove makeup, though, so please keep that in mind!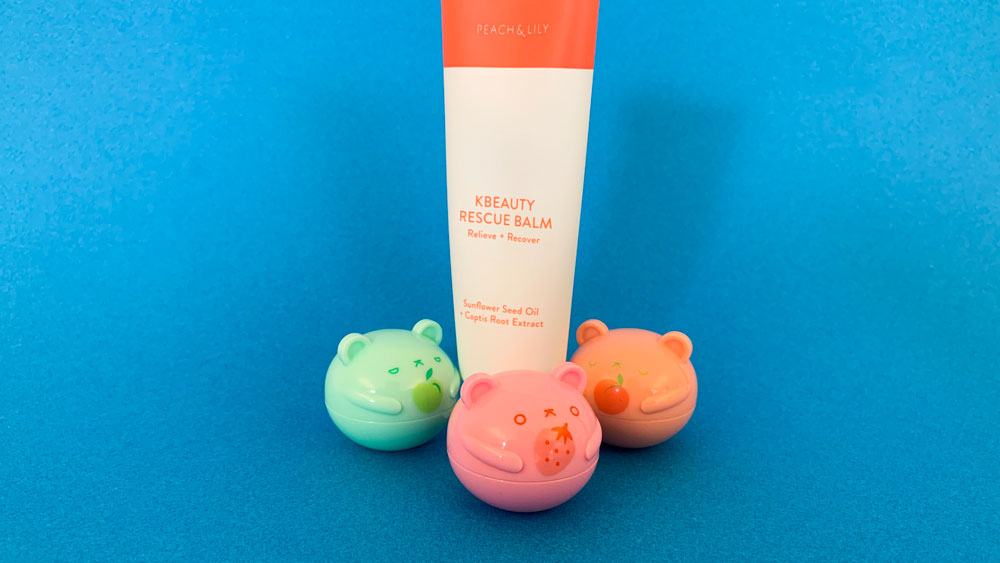 Protect Your Lips!
Lips don't have oil glands or sweat glands, so they can get dry and flaky in the hot summer weather. If you're constantly licking your lips, that can make lips feel even drier and possibly make them peel. Carry your favorite lip balm around with you to give your lips the hydration, nourishment, and protection they need wherever you go!
Recommended Products: the Peach & Lily K-Beauty Rescue Balm is great not only for lips but also for dry patches, ashy elbows, cuticles, flyaways, everywhere on skin from head to toe, basically! Any of the Peach Slices Beary Lip Balms are also great for lips—and they're just so ridiculously cute.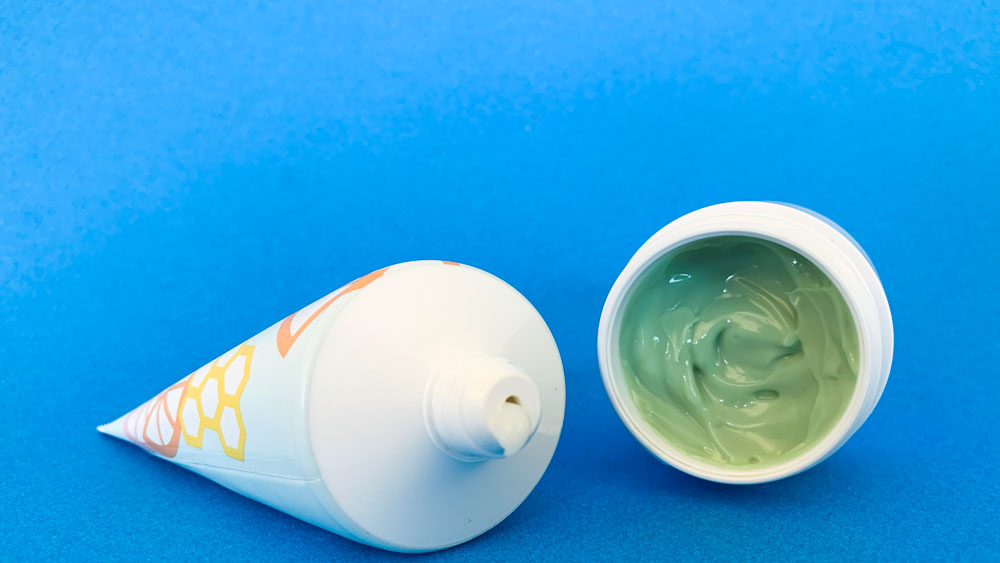 Moisturize!
The type of moisturizer you use during the summer may vary depending on the climate you're in. If you're in a more humid climate, it might be tempting to skip your moisturizer because it's another layer to apply to skin, but don't! Opt for something lightweight instead, that absorbs into skin and gives it that protective occlusive barrier to help keep hydration in skin. If you're in a drier climate, you might want something that's heavier, more like a cream; look for one that's super-absorbent and hydrating.
Recommended Products: we love the Peach Slices Citrus-Honey Aqua Glow as a lightweight, gel moisturizer in humid weather and for oily-to-combination skin. For drier skin types or those in drier climates, the Peach & Lily Matcha Pudding Antioxidant Cream absorbs quickly and hydrates deeply.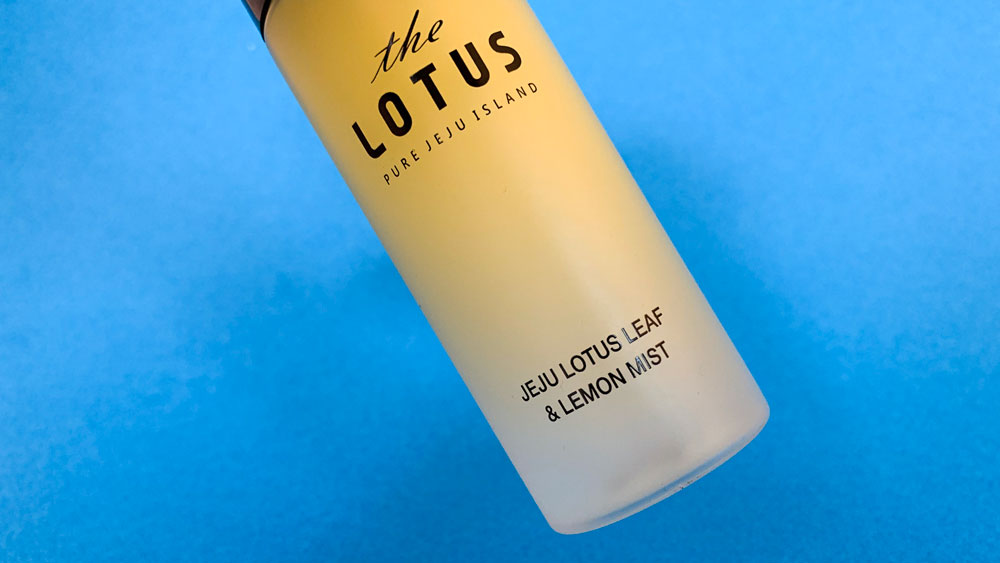 Mist!
Korean facial mists aren't just water in a nice spray form; the formulas are actually packed with hydrating, nourishing ingredients. Misting is an easy way to cool skin down and give it a burst of hydration—just hold the mist about a foot away from your face, spritz evenly all over, and pat the excess into your skin!
Recommend Product: The Pure Lotus' Lotus Leaf & Lemon Mist not only hydrates, it also helps fight free radical damage and brighten, thanks to lemon peel oil!
—
Happy 4th, everyone!