Five Ways to Help Dry Skin.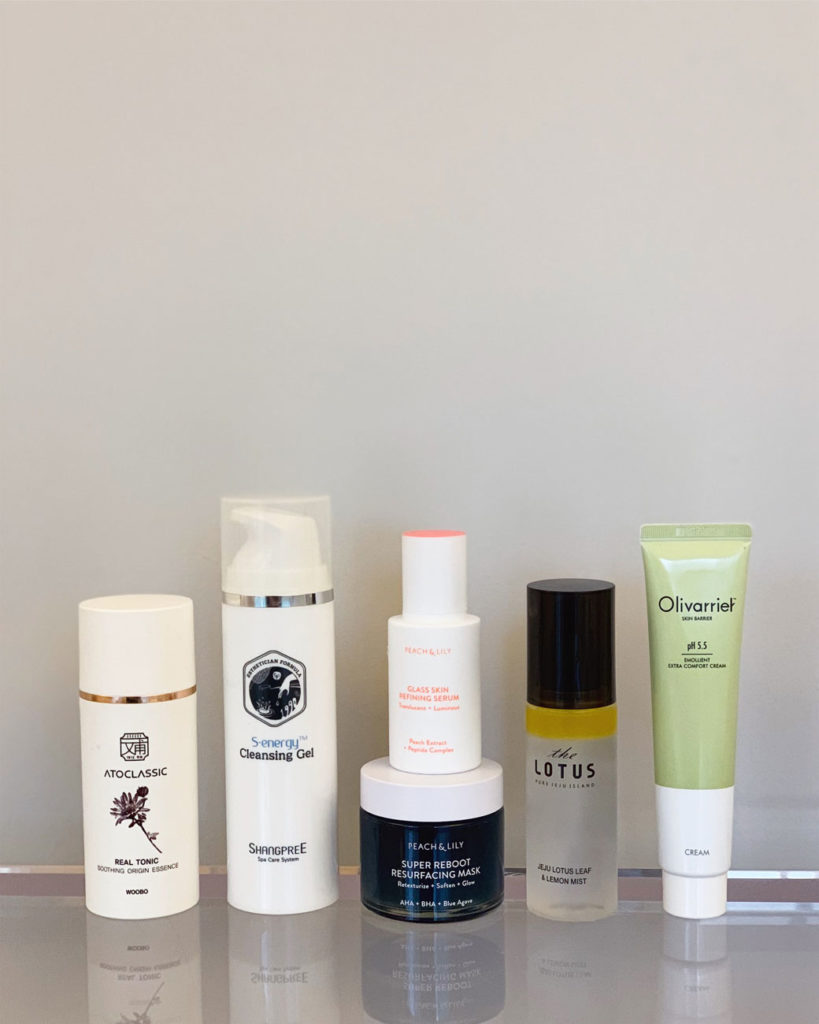 Summer can mean different things for skin depending on your skin type and the climate you live in. In more humid climates, skin, especially dry skin, can get support from the extra moisture in the air, but more arid climates combined with summer heat can exacerbate dry skin. Sometimes, dry skin is just dry skin.
Whatever the season and climate, here are five tips to help dry skin.
Avoid hot baths and showers.
Also, avoid using cold water to wash your face (and cold baths and showers) — basically, try to avoid extreme temperatures of either kind; they can dry skin out further. When washing, use warm water and keep things short. Exposing skin to water for too long can also aggravate skin.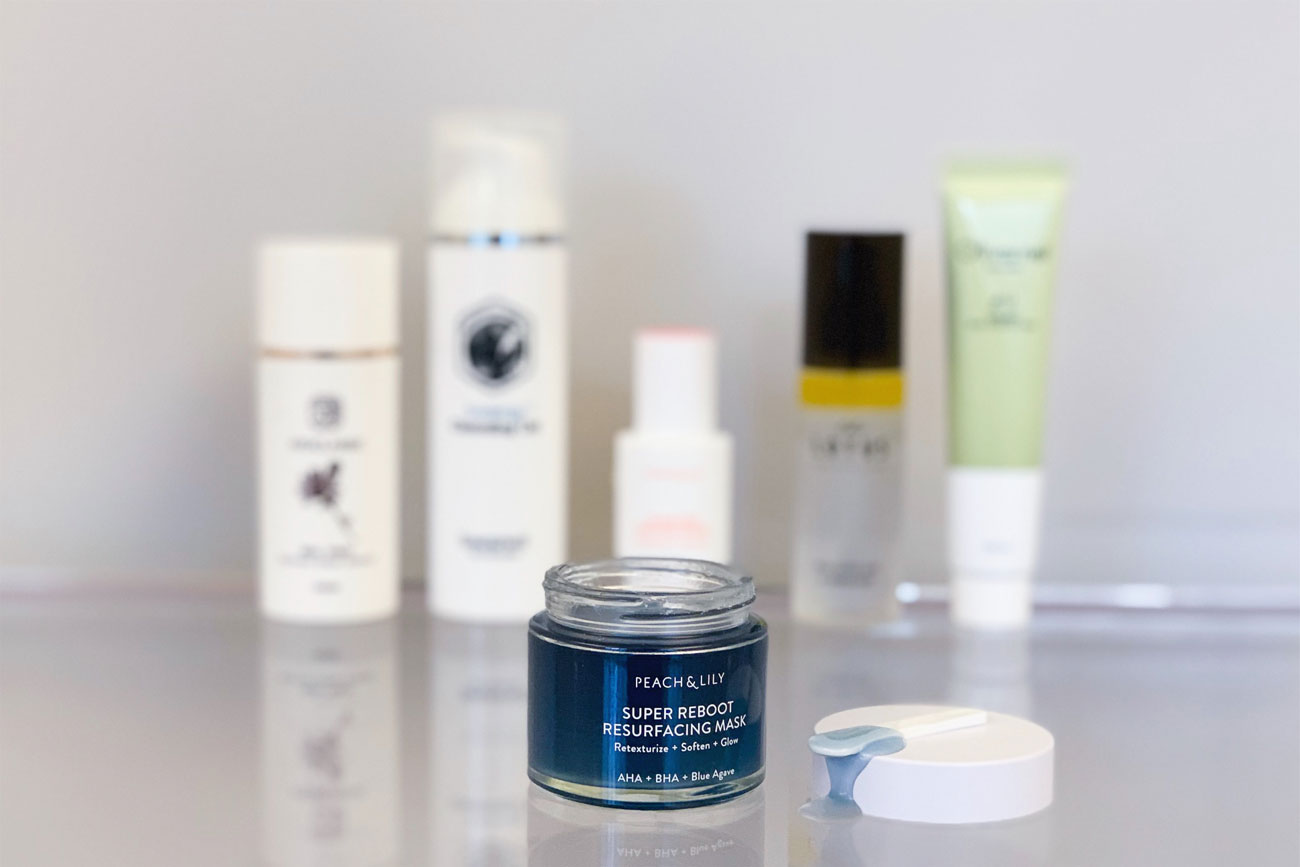 Exfoliate regularly.
Skin, like all the cells in our body, is constantly generating new cells, pushing dead cells to the surface of skin where they will ideally fall away naturally. Unfortunately, sometimes, dead skin cells accumulate on skin's surface instead, which can make skin appear dull, feel flaky and itchy, and make it difficult for products to absorb fully into skin.
Exfoliating helps slough those dead skin cells away. There are two types of exfoliators — physical, where you use a scrub or a towel to remove the surface layer of dead skin cells, and chemical, where you use acids (AHAs, BHAs, PHAs) to help "unglue" dead skin cells from the surface of skin. We recommend chemical exfoliators over physical ones because the latter can sometimes be too abrasive and can even cause micro-tears or micro-abrasions in skin. (Read more about exfoliators here!)
Whether you're new to chemical exfoliators or a seasoned expert, we recommend the Peach & Lily Super Reboot Resurfacing Mask; it was formulated with sensitive skin in mind; so it is super gentle but also highly effective with 10% AHA and 0.5% BHA. Start by using it once every 2 weeks, leaving the mask on for 5-7 minutes. A minor tingling sensation is normal; that's the mask working. We recommend slowly working up to using Super Reboot once every 10 days, then once a week, then no more than 2-3 times a week, eventually leaving it on for 10-20 minutes if your skin can tolerate it.
Apply products to damp skin.
Pat your skin dry after cleansing, wicking away excess water but not vigorously toweling until fully dry. Go straight into your skincare routine when your skin is still damp; this can help with absorption, as well as provide extra moisture for your products, particularly your moisturizer, to seal in.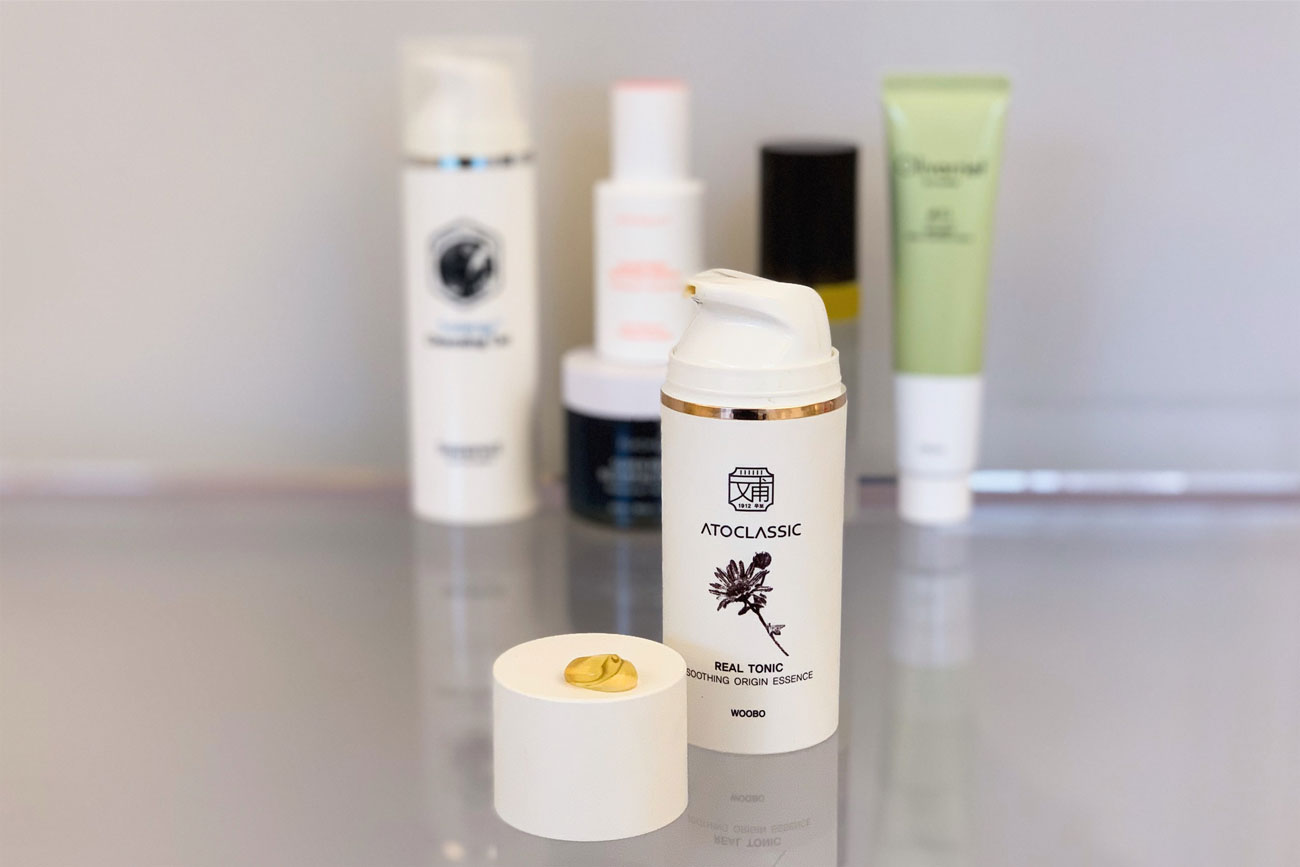 Layer on hydration — and don't skip essence.
Instead of just using a thick moisturizer, you really want to be layering on hydration with every step of your routine.
Start with a gentle, hydrating cleanser that will cleanse away makeup, excess sebum, and impurities without disrupting your natural oils. When you have dry skin, it already does not produce enough sebum to hydrate skin sufficiently, so stripping skin of all its oils can only exacerbate the situation. We recommend avoiding foam cleansers, which can be more drying, and opting instead for gentle, hydrating gel cleansers (like the Shangpree S-Energy Cleansing Gel) — and, of course, double cleansing to remove makeup, excess oil, and other impurities gently but effectively.
As you go into your skincare routine, layer on hydration with each step — and don't skip essence! An essence might be that missing step in your routine, and it's a staple in Korean skincare for a reason. The primary task of an essence is to flood skin with hydration, helping prep it to absorb the products that come after, and make sure to follow your essence (like the Atoclassic Real Tonic Soothing Origin Essence) with a hydrating serum (like the Peach & Lily Glass Skin Refining Serum) and a hydrating moisturizer (like the Olivarrier Emollient Extra Comfort Cream).
Use a mist throughout the day for a spritz of hydration.
Korean facial mists aren't simply water in a spray bottle; they're serious formulas that contain hydrating, soothing ingredients and help give you that dewy (but not greasy) look. A facial mist can be incorporated into a skincare routine, or it can be used during the day whenever skin needs some refreshing.
If you have particularly dry skin, you may want to carry a facial mist around to give your skin a boost of hydration throughout the day as needed. Hold your mist (we like the Pure Lotus' Lotus Leaf & Lemon Mist) 6-12 inches from your face, close your eyes, and spritz evenly over your face. Remember to pat the formula into skin.
(Fun fact: a facial mist can also be incorporated into a makeup routine to help veil skin in hydration and set makeup. Lagom's Kowon Hye, a celebrity makeup artist, sprays the Lagom Cellus Mist Toner between every step of a makeup routine.)
—
We hope that helps! As always, leave any questions in the comments below!