Happy Birthday, Glass Skin!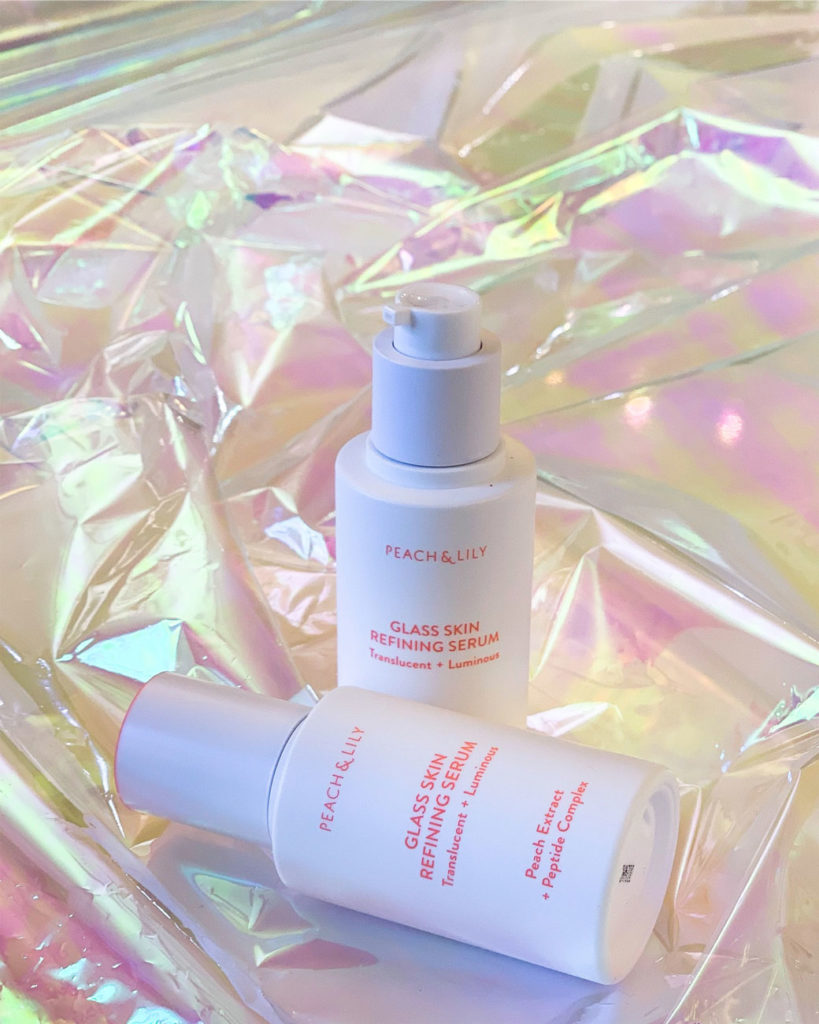 It's been a year since we launched our Glass Skin Refining Serum over on Peach & Lily! And what an exhilarating year it's been!
So many people have written in to tell us how the Glass Skin Refining Serum has helped turn their skin around, and it's been such a joy and privilege to read everyone's stories. We truly believe that it's such a unique product (we're not just saying this!), and we're so glad that people have fallen so in love that they've been purchasing their second, third, fourth bottles!
In celebration of its 1-year birthday, here are three things that make the Glass Skin Refining Serum truly unique and one-of-a-kind!
It's full of beneficial ingredients that help nourish, hydrate, and protect skin.
One of the star ingredients is peach extract, a luxe superstar ingredient you won't find in many skincare products because it's not the easiest to extract. We were determined to include peach extract in our Glass Skin Refining Serum because we know how powerful an ingredient it is — it's full of essential fatty acids, vitamins, and minerals that really help nourish skin, helping provide the support skin needs to thrive.
Then, we added a slew of other beautiful ingredients, like madecassoside (soothing and healing properties), niacinamide (anti-inflammatory and brightening properties), and mountain yam extract (potent antioxidative properties). We also included our own proprietary hyaluronic acid complex to help hydrate to all layers of skin and our own proprietary peptide complex to help firm skin and minimize the appearance of pores.
All these ingredients together make a serum that really helps support skin, so it can have the appearance of glass — poreless, luminous, translucent.
It's 100% worry-free!
There are over a thousand ingredients we don't use; our Glass Skin Refining Serum is 100% toxin-free! (It's also vegan and gluten-free. And cruelty-free.) That means it's super gentle, appropriate for all skin types, and non-irritating!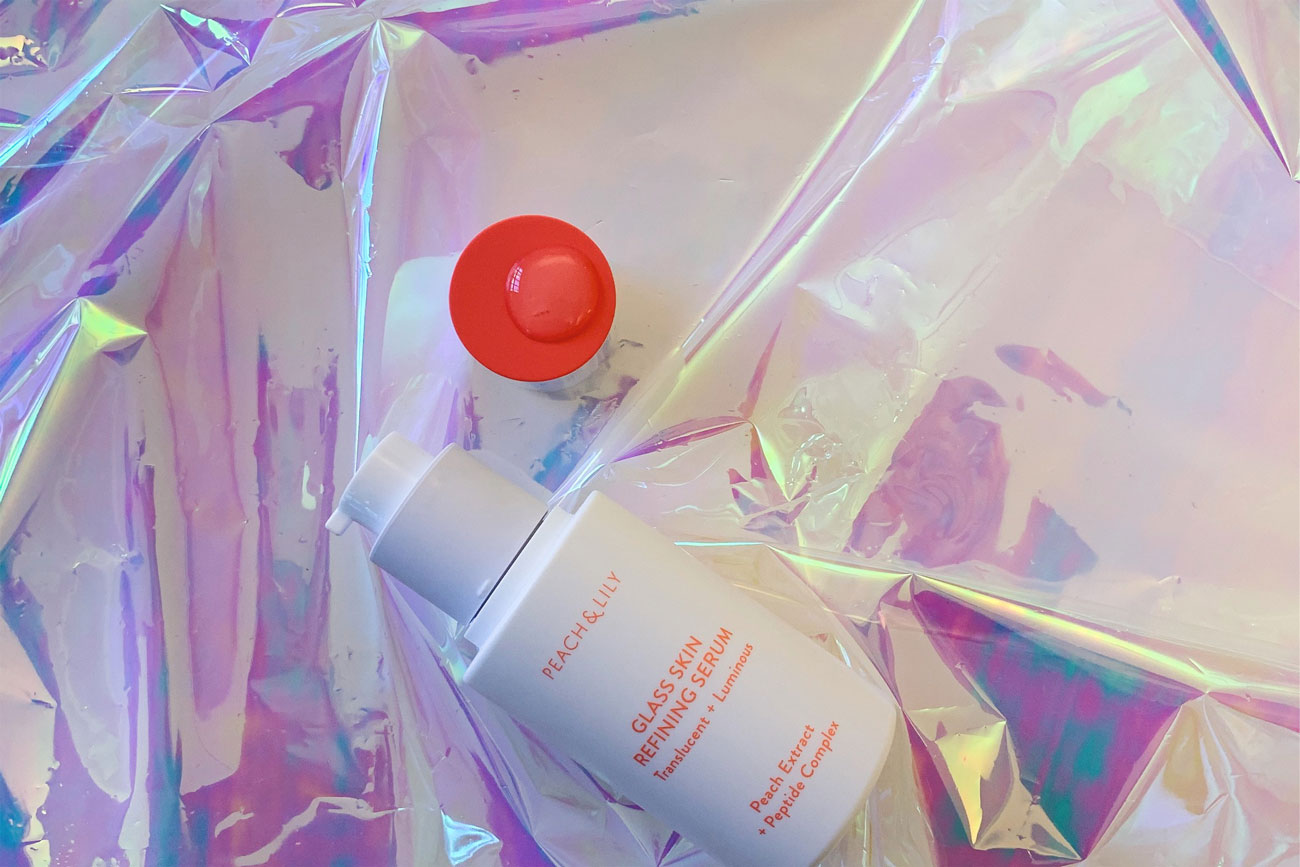 It absorbs quickly into skin and leaves no residue.
With a cooling, light gel texture, our Glass Skin Refining Serum simply sinks into skin, leaving behind no residue or stickiness, no matter how many layers you apply — sometimes, Peach & Lily founder and esthetician, Alicia Yoon, uses half a bottle during one facial! Skin just looks plumped and hydrated and, well, glassy, instead of looking greasy and feeling sticky or tacky. Of course, you don't need to apply half a bottle in one application; we recommend 2-3 liberal pumps.
If you have time, give yourself a mini facial massage as you apply the Glass Skin Refining Serum — and don't forget to massage it into your neck, too!
—
Thanks for all the love this past year!