When It Comes to Inflammation, Calm, Exfoliate, and Hydrate.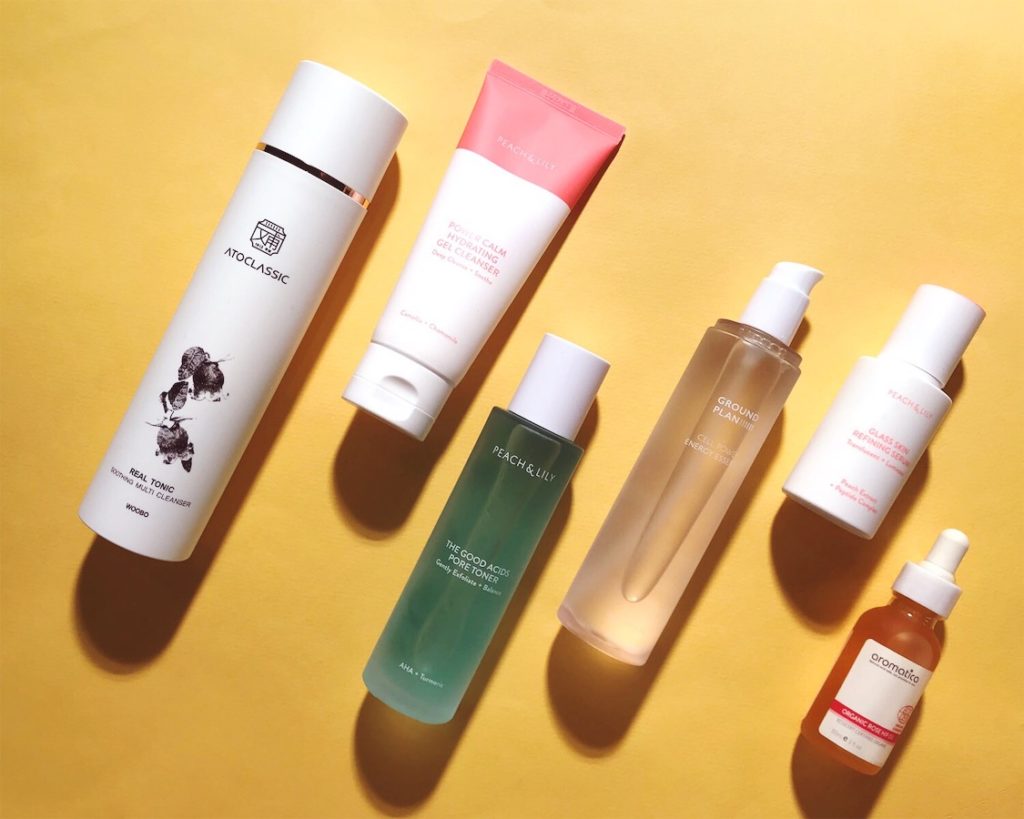 Let's talk about inflammation.
Inflammation is our body's defense against infection, and it's a natural and, even, healthy response by our body's immune systems to the presence of bacteria, viruses, and other potential contaminants. Inflammation helps our bodies heal from infections, wounds, and other kinds of tissue damage as it helps our bodies repair themselves. Put short, inflammation happens when our immune systems are triggered or stressed.
That doesn't always mean inflammation is good, though. When our immune system is overstimulated or in a constant state of stimulation, that can result in chronic inflammation, which leads to other deeper, longer-lasting problems like eczema, dermatitis, and rosacea. Inflammation also plays a role in acne.
Before we get deeper into what inflammation does to skin, though, let's answer the basic question: what exactly causes inflammation?
When our immune systems detect a problem, the many, many cells in our body participate in a complex system that includes our arteries enlarging to increase blood flow and our capillaries become more permeable for fluids and proteins to get through easily. Our bodies also release these things called neutrophils, a type of white blood cell that is filled with tiny sacs of enzymes to digest microorganisms.
All that results in redness, swelling, and heat at the site of the inflamed response — all of which are signs of skin inflammation. What sets off an inflammatory response, though? A wide range of things actually, from high stress levels to lack of sleep to pollution to environmental stressors to sun exposure, amongst others.
So, what were you saying about inflammation and acne?
Acne commonly starts with a pore blockage called a comedone, which occurs when a pore is blocked with sebum and dead skin cells, attracting bacteria. Our immune system tries to kill this bacteria, prompting the inflammatory response that contributes to the red, swollen, tenderness around acne sites.
You might be thinking, Wait, I thought excess sebum causes acne? — and you're not wrong; excess sebum does play a part in increasing the occurrence of acne because bacteria feeds on sebum. Excess sebum production can attract more bacteria, which is why it's essential not to dry out your skin. If you're seeing a pimple start to emerge on your face and try to "treat" it with cotton soaked in alcohol, that alcohol will only dry out your skin, which then responds by producing more sebum because it's feeling dehydrated and thinks it must compensate for that. That excess, fresh sebum then attracts more bacteria, which could provoke an inflammatory response because your body's immune system senses that this bacteria needs to be destroyed. See how this cycle goes?
That's not to say that all inflammation is caused by bacteria, though. Inflammation can also be triggered by stress, lack of sleep, pollution.
And what about inflammation and eczema and rosacea?
We won't get too deep into eczema or rosacea here because they're both very complex skin issues that affect people differently. Inflammation is one possible way to trigger a flare-up, though, so it can be beneficial to keep skin as calm and hydrated as possible.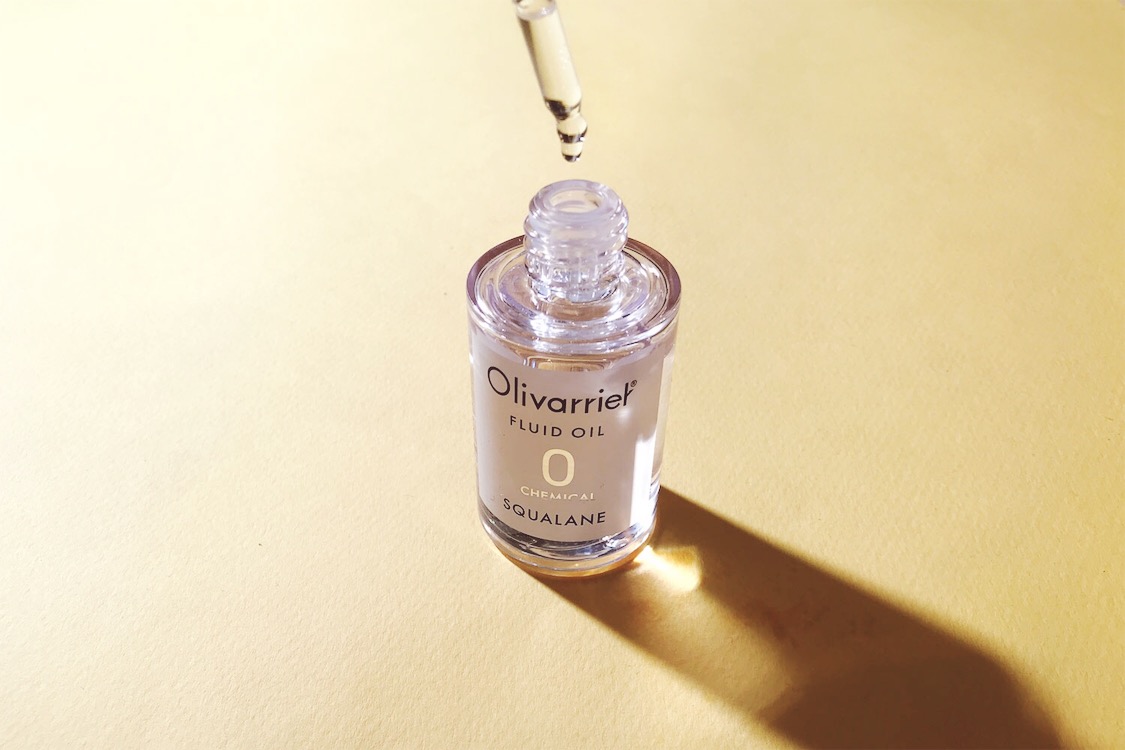 What can I do if my skin is feeling inflamed?
If you have active acne that's open and leaking pus, do not apply products on top! See a doctor if you aren't already.
In general, there are three steps you can take to help fight and prevent inflammation.
Calm skin.
Skin that's inflamed should be soothed, so we recommend opting for products that contain soothing, calming ingredients like chamomile, camellia, oatmeal as well as centella asiatica extract, a superstar ingredient with healing properties. Switch to a gentle cleanser (if you aren't already using one), like the Peach & Lily Power Calm Hydrating Gel Cleanser, which is packed with chamomile, camellia, and peach extracts, or the Atoclassic Real Tonic Soothing Multi Cleanser, with root and herbal ingredients from traditional Korean medicine that cleanse and nourish skin. Both cleansers have a pH level of 5.5 to keep your skin balanced.
We recommend following your cleansing step with the Peach & Lily Good Acids Pore Toner to help balance your skin and provide light exfoliation on a daily basis (exfoliating helps keeps your pore clears) and the Ground Plan Cell Power Energy Essence with its soothing base of oatmeal extract. If you want to use a treatment, like a serum, ampoule, or oil, look for something that helps calm and nourish skin, like the Peach & Lily Glass Skin Refining Serum.
Exfoliate.
Keeping pores clear is one way to help prevent inflammation — clear pores are less likely to attract bacteria and, thus, less likely to provoke an inflammatory response. We recommend a gentle chemical exfoliant like the Peach & Lily Super Reboot Resurfacing Mask, a professional-grade mask with 10% AHA (glycolic acid) and 0.5% BHA (salicylic acid) that help sweep away dead skin cells and excess sebum, while hyaluronic acid, centella asiatica extract, and aloe help calm and soothe skin.
Hydrate skin.
When skin is hydrated, it is more likely to be healthy and better able to ward off stressors, bacteria, and other things that would do skin harm and trigger inflammation. Look for hydrators like hyaluronic acid, aloe, and glycerin, and make sure to use a moisturizer to seal all your hydration in because don't forget — a moisturizer brings additional moisture and hydration to your skin, but its distinguishing characteristic is that it creates a barrier over your skin, preventing the hydration you layered in with your routine from evaporating out.
If you have particularly dry skin, you might want to try a thicker moisturizer, like Lagom's Cellus Deep Moisture Cream, or you might want to try a facial oil to bring in more hydration — we like Olivarrier's Fluid Oil Squalane or Aromatica's Organic Rose Hip Oil. If you have normal or more oily skin, you might opt for a lighter moisturizer, like Lagom's Cellup Mild Moisture Cream.
—
Have any other questions? Leave them in the comments below!