Five Ways to Keep Lips Hydrated, Soft, and Happy.
Lips are made up of the same layers as the rest of skin, but they're much, much thinner than elsewhere on your face. That means the skin on your lips is the driest, ten times as dry as the skin on your face, in fact — which isn't surprising if you think about the fact that lips don't have oil glands.
Not only that, but lips are always very exposed to the environment — in cold, winter weather, we'll layer hydrating products onto our faces, put on body lotion, and wear gloves and long pants, but we might not think to protect our lips until they're dry and irritated, starting to peel and flake.
So, how should you heal and care for your lips? Here are five tips.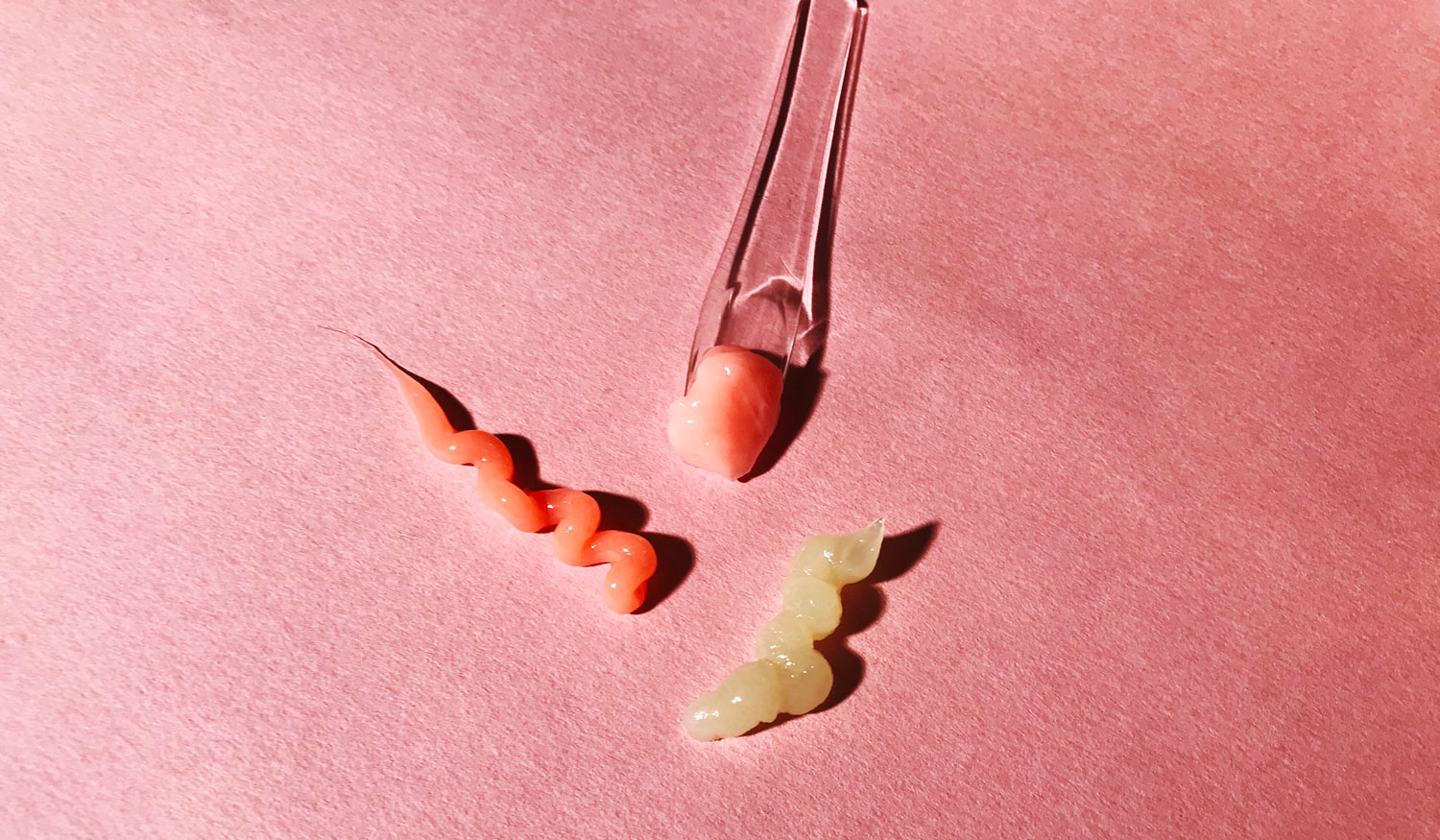 Don't lick your lips!
We know — it's very tempting, and it seems like a good immediate solution. There are two main reasons you shouldn't — for one, saliva on lips evaporates quickly, taking moisture from lips with it, and, as it does, it leaves lips feeling even more dry than they did before you licked them. For another, remember that saliva contains enzymes that are strong enough to break down food. Imagine how much those enzymes can irritate your lips.
Look for hydrating, nourishing ingredients with occlusives.
Lip balms can be great, but, if they don't contain the right ingredients, they can actually make your dry lips worse. For instance, humectants. Humectants ideally pull moisture and bind it to skin, but, in dry environments, it can work the other way — instead of the humectants pulling moisture from the environment, they'll pull moisture from skin into the environment because the environment is drier.
That doesn't mean you shouldn't look for humectants because humectants do help bind moisture in skin. Rather, make sure to look for lip balms that also contain occlusives because occlusives create a barrier on your lips, helping prevent moisture from simply evaporating away. We recommend occlusives like beeswax, shea butter, or various oils, like jojoba oil or sunflower seed oil.
Exfoliate with a sugar-based scrub — only if you must.
Dry lips can start peeling and flaking, and it's tempting to want to exfoliate all that away. We recommend first giving your lips what they need, which are moisture and hydration. Apply a lip balm that has occlusives to help seal in hydration and create a protective barrier that will hopefully allow your lips to hydrate and heal. If your lips are still peeling and flaking, exfoliate your lips gently with a natural sugar-based scrub. Make sure to follow that up with a nourishing lip balm.
Protect from the sun.
Lips are skin, and skin needs sunscreen. Because lips are so thin, they're even more susceptible to sun damage, even in the winter, so look for a lip balm with SPF to help protect your lips from sun damage and irritation.
Use a lip mask overnight.
Your body heals and recuperates as you sleep, and your lips are no different. Generously slather on a hydrating, soothing lip balm before you go to sleep, so the ingredients in the balm can sink into your lips, helping chapped, dry lips heal and hydrate overnight. For extra fortification, use a humidifier to put more moisture into the air.
—
Lip products we recommend? We like Peach Slices' Jelly Bounce Lip Balm, Laneige's Lip Sleeping Mask, and Peach & Lily's Kbeauty Rescue Balm.