This "ugly" face mask instantly transforms skin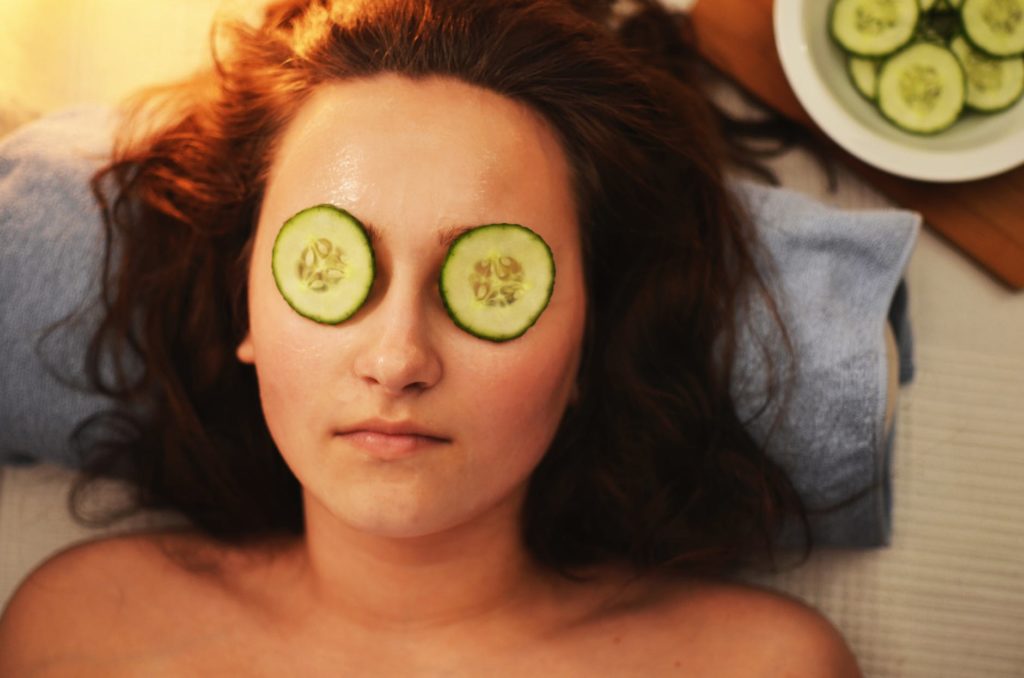 We've all seen the now viral photos of zombie-like ladies sporting face masks that contort and reshape facial contours into strange looking visages. Yes, the transformation makes for compelling social media fodder, but what's actually going on under there? Turns out, it's more than meets the eye, and it has a lot to do with facial yoga.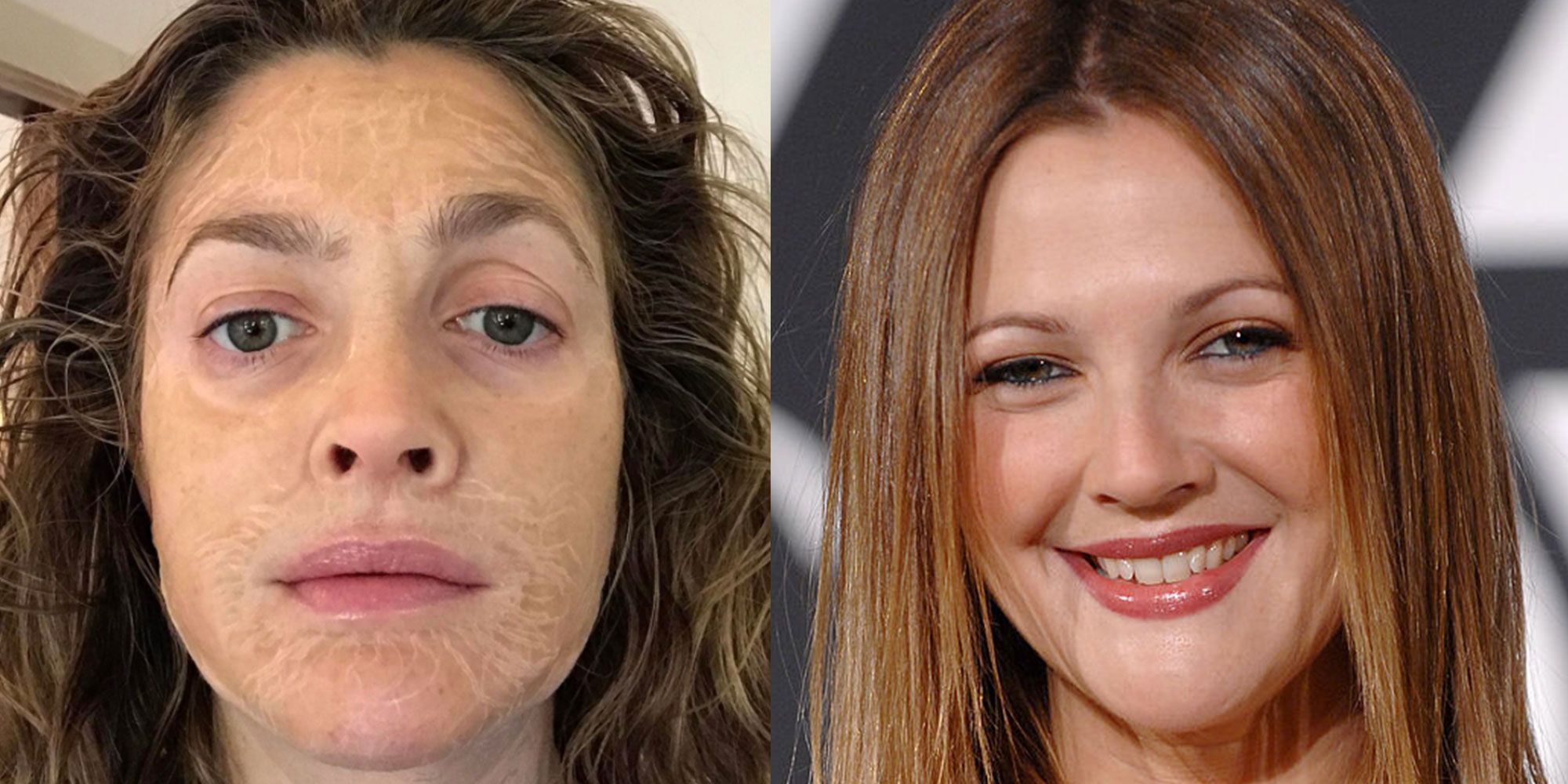 To get the download on skincare treatments that actually purport to stimulate facial muscles (read: masks that give you that delightful monstrous effect), we spoke with our very own skincare expert, in-house esthetician, Nancy Paneer. We, of course, chatted about Peach & Lily exclusive product, the Facial Pilates Mask from Eco Your Skin, which- at just $30- not only clarifies and brightens, but also leaves skin looking firmer and plumper, instantly.
"Tightening masks have a type of binder that makes them dry that way," says Paneer, who reveals that in the Eco Your Skin product it is Sodium Polystyrene Sulfonate that causes the effect. "All skin types can use The Pilates Mask, and those with mature skin, can definitely. With continued use, it definitely shows visible results."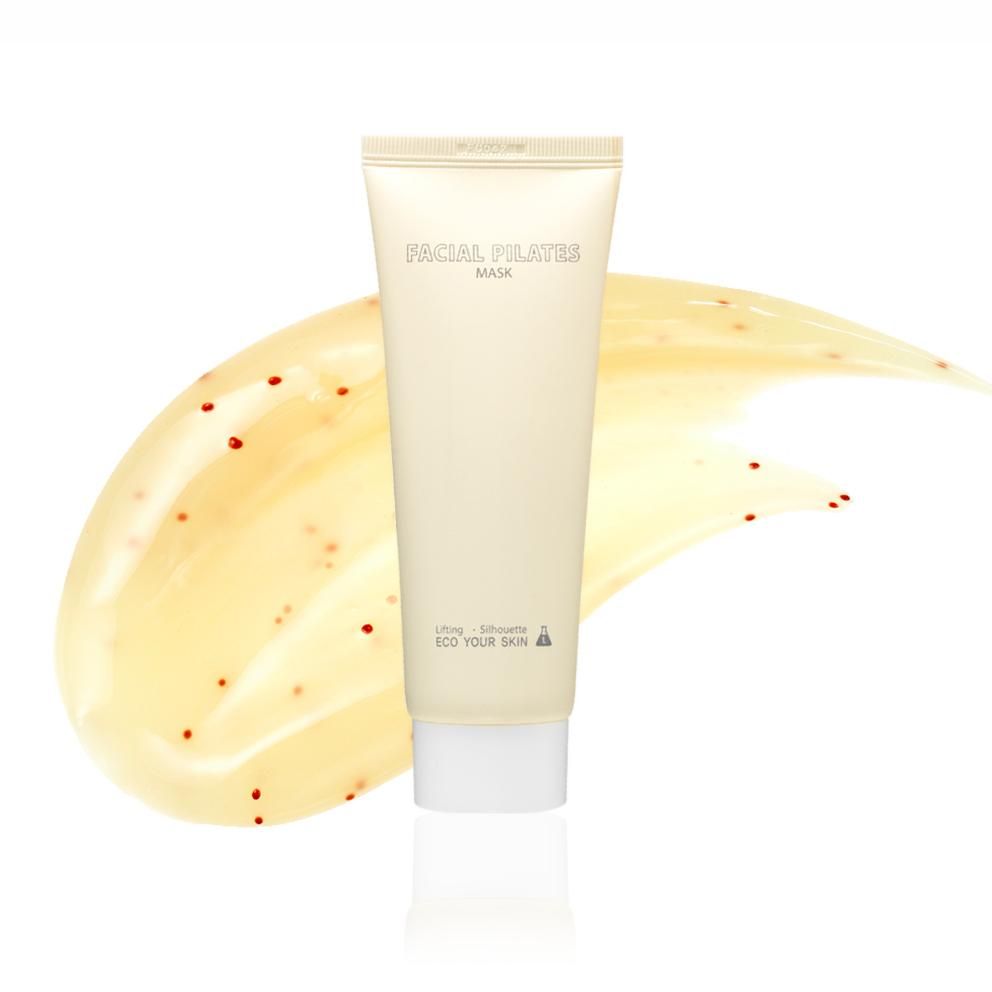 Based on the tenants of facial pilates, Eco Your Skin Spa's estheticians have passed down a proprietary face firming massage method for over 25 years, which helps firm sagging muscles and tighten the appearance of fine lines. Their Facial Pilates  mask is used as the last step of the popular Eco Your Skin Facial Pilates service for its immediate lifting and firming effects, which are seen in seconds. Sound too good to be true? Let's explain.
Facial muscles, like any muscle on your body, needs conditioning to stay in top shape. Facial pilates (also known as facial yoga or its more technical term, orofacial myology) is quite simply "muscle therapy" for the face and mouth.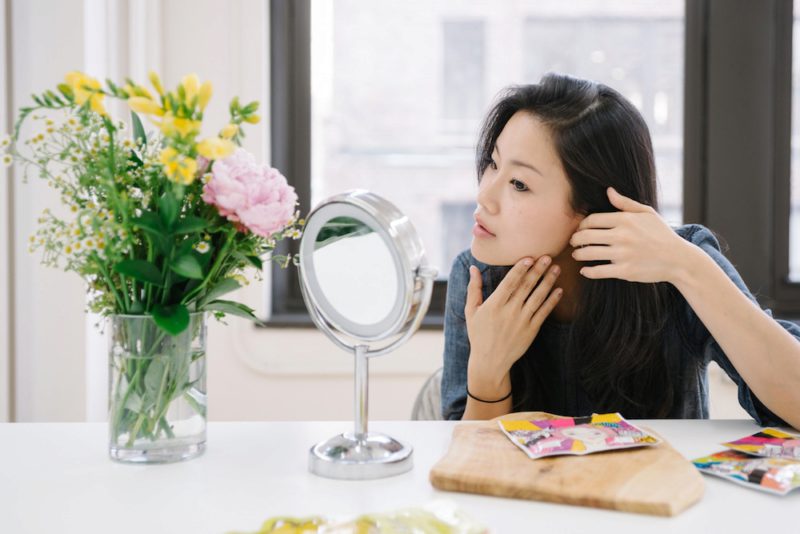 "Facial yoga is very natural process that is also beneficial for skin," says Paneer. "Yoga basically works by internal deep massage of the facial muscles which otherwise we don't use in our daily expressions."
According to Paneer, the stimulation of these muscles, paired with the super-charged formula, which stars natural herbs like anemarrhena asphodeloides root extract, soy isolavones, cimicifuga racemosa root extract, polygonum cuspidatum root extract, and pueraria mirifica root extract, can actually help the Pilates Mask deliver powerful- and instant- results.  
Acting like a "corset for your skin" that works to tighten skin immediately upon application, the formula's main ingredient is Multi EX Phytrogen (a vegetable filler), which works to give skin resilience while keeping fine line and wrinkles at bay. It also includes volufiline, an ingredient that fills in fine lines, helping skin instantly appear smoother and younger. Over time (and with repeated use) it helps to firm skin and reshape your face's silhouette without the use of fillers or injections. Originally designed as a concept product that was meant to stimulate facial muscle cells to contract, it was eventually added to the line's permanent collection because of its astounding (and instant) effects. In short, this lifting and firming mask is ideal for those who struggle with a loss of elasticity and sagging skin.
This past week, self-proclaimed skincare junkie and "maskaholic," Shayna Marcos, stopped by Peach & Lily HQ to try the Eco Your Skin Mask, and was amazed at the results.
"When I first applied it, it felt like a normal gel mask, but as the minutes passed, the formula gradually tightened on my skin and I could feel a firming effect," says Marcos, who reveals she's applied at least 200 face masks from a variety of beauty brands in the past five years. "At the 10 minute mark, I began to see the contours of face more visibly pronounced, and it was satisfying to actually see the magic working. I took off the formula using a soft wet sponge, and was amazed at what my skin looked like. Glowing, translucent and visually plumped, I felt super clean and exfoliated. Even the slight flakiness and dead skin I had around my nose disappeared. I have sensitive skin and this felt super gentle, yet potent."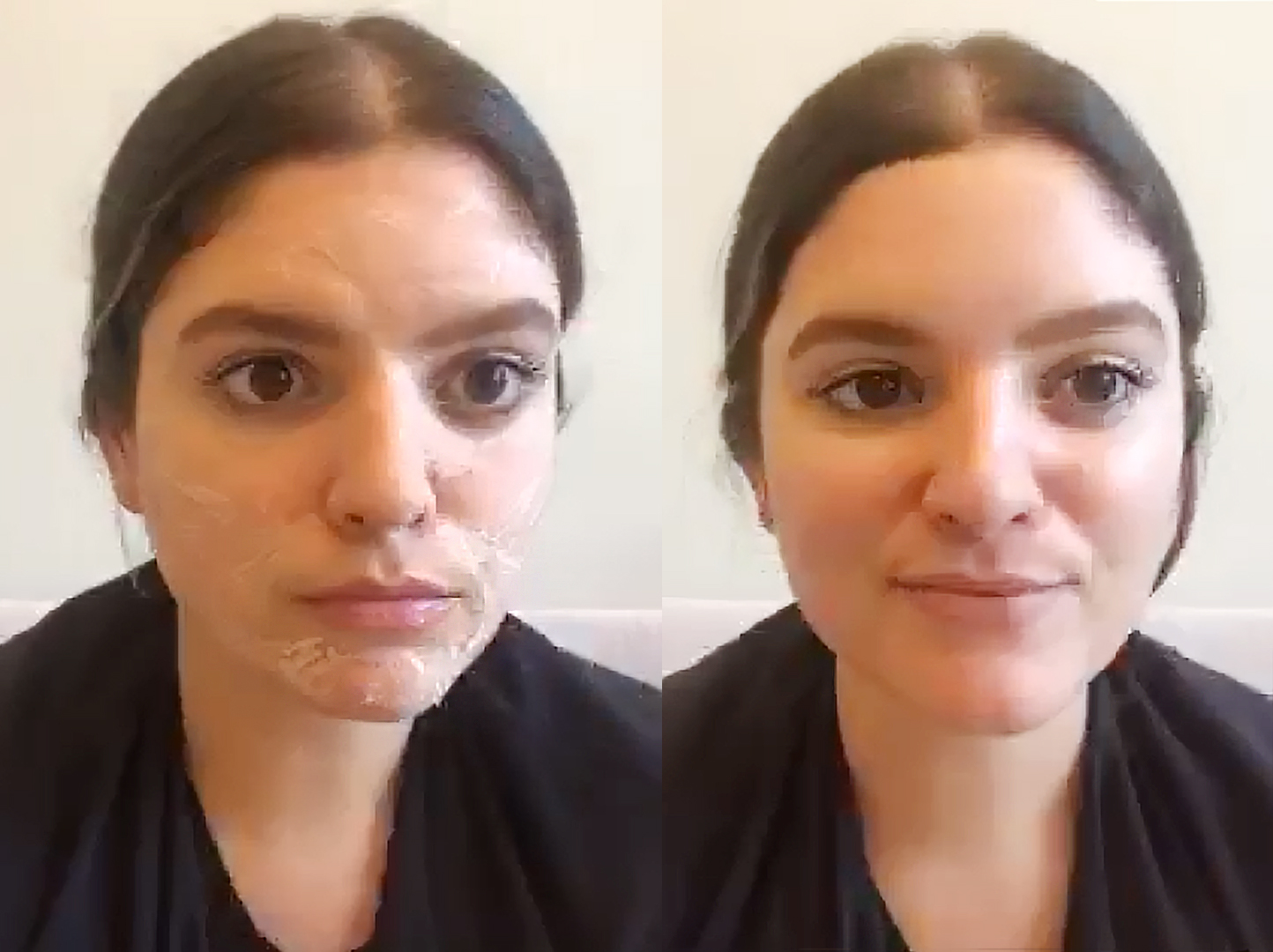 For anyone looking for extra firming effects, beyond the face, we have a Peach tip for you. This mask also works wonders on the body. In fact, feel free to apply it to your neck and/or jawline area to help firm up a double chin. You can also use your mask for a non-surgical breast lift, by applying it from the pit of your stomach to the outer chest area, all the way up to your collarbone. Leave it on for 5 to 10 minutes as you would if you were applying it to your face.
Behold, skincare magic.