How Our First Product, The ORIGINAL GLOW SHEET MASK SET Set the Tone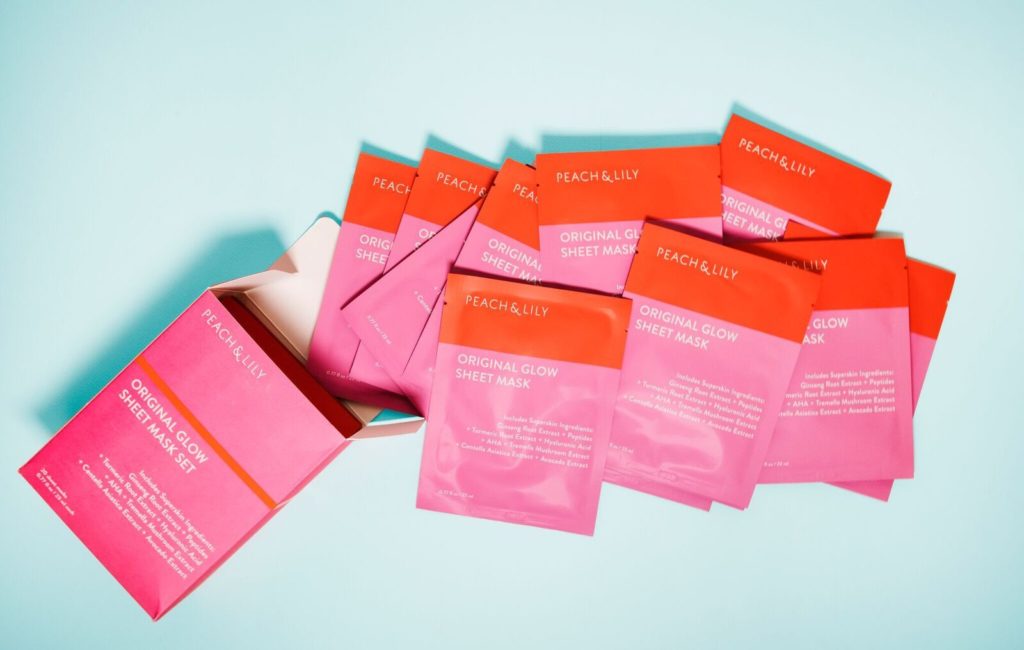 About a year and a half ago we launched our very first product ever – our Peach & Lily sheet masks. We created these nifty skin-perfecters set after launching the "PL Mask Lab," for which we asked you, our amazing community, for input re. your dream sheet mask. You all said, big results, no harsh ingredients, no materials that might slide off the face, lots of amazing ingredients, no stickiness after application, and basically an instant glow as well as radiance the next day. It took us 18 months and over 500 formula submissions to perfect the formula and meet your exact needs.
We launched with excitement and nervousness – would this dream sheet mask collection meet your standards? Turns out, it did. We sold out in a week (and we made a lot of these masks) and you were patient with us for a full month as we sought to bring them back into stock ASAP. Quick backstory: when a product is sold out (like truly sold out and not "sold out" in marketing speak) it usually takes about 4 weeks to manufacture them, but if you're lucky, you can see if suppliers might rush things for you. Our sheet masks were truly completely sold out and so we rushed our suppliers to make more STAT.
Since then, we've been making sure to produce a lot of units at once to ensure they never run out again. Eighteen months later, almost 700 five-star reviews later (and that's only the reviews on our site!), two Teen Vogue Acne Awards, one Peach & Lily Best of Kbeauty Award, and many glowing faces later, we have exciting news for you!
We heard you loud and clear. A sheet mask set of three is not enough! You told us you want more. You want to make sure your sheet mask drawer/box/bag is always full. You also told us that you want to mask daily, and you want a mask that'll do it all but be gentle enough to use daily. So we set out to create that for you.
Without further ado, I'd love to introduce you to our Original Glow Sheet Mask Set. For a limited-time only, we'll have them retailing in eaches so that you can more easily try them, but they'll be available through this set.
Shop The Original Glow Sheet Mask Set Here!
The Original Glow mask does exactly what the consummate sheet mask should do, according to what we've heard from you. It should bring back that original glow you had before the late nights, stress, and exposure to the elements. We started with a black list – no irritating ingredients, no harsh chemicals or alcohol, no synthetic fragrances, mineral oil, parabens, EDTA, DEA, MEA, (the list really goes on here) etc. or anything that would defeat the purpose of using a sheet mask.
Instead, we thought about what would really bring back that original glow. Well, to begin with,  hydration had to be ample, and we also needed antioxidants to be blasted into skin. We also had to ensure that plenty brightening agents are in there. We then thought about adding a super gentle daily exfoliating effect, which we did. (Check). And of course, we infused ingredients that help plump and firm skin because that original glow is as much about bounciness as it is about dewy, luminous, clear skin.
So we worked with our partner lab to cocktail peptides, AHA, ginseng, mushroom extract, camelia extract, soybean extract, niacinamide, hyaluronic acid, centella asiatica extract, avocado extract, ceramide, licorice, skullcap root extract, turmeric and chamomile and we tried so many combinations of these ingredients to see what which would yield the most impressive results.
Creating a product formula is a lot like cooking! A little too much of one ingredient and the whole formula can feel "off" or just not as impactful when it comes to results. That's the part we love the best – a formula is about the science, but there's a big "art" part of formulating as well. And that's why time and attention is required to perfect formulas to produce results that truly leave you saying 'wow.'
The proof is in the pudding with this one. Check out these third-party before and afters of what just one application of this sheet mask can do!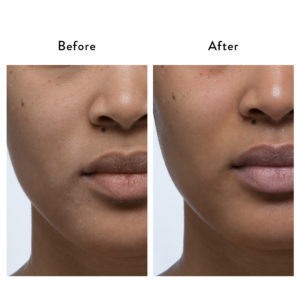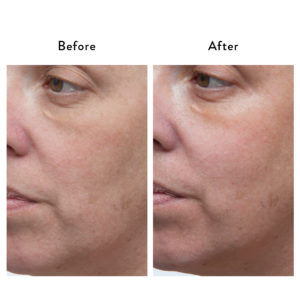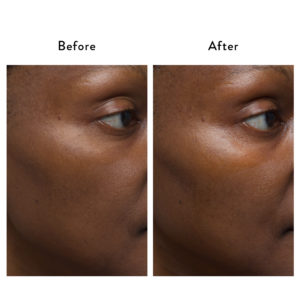 With this sheet mask, you can use one whenever you'd like, but be assured that we've tested it for daily use so that you can truly see results compound in magnificent ways. It's up to you, but now you have a pack of twenty to use as you see fit!
We hope you love this value pack! We heard you, you want to buy a lot at a time in a value pack. So here's what we're promising: each mask is $6, but in a value pack, you get to have all twenty for less than $6 each.
Here's to getting that original glow back!
As always, cheers to radiance!
xo-Alicia