Skinterview: Nam Vo on Why Beautiful Makeup Starts with Beautiful Skin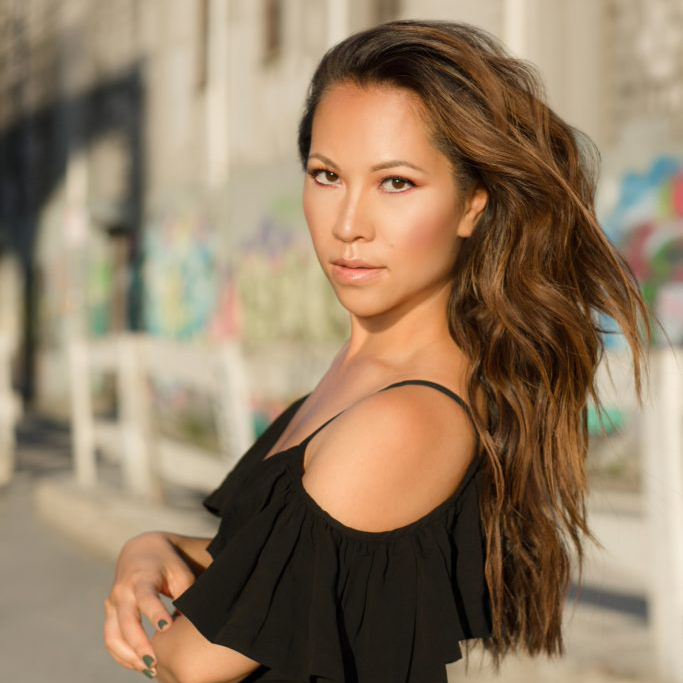 Highlighter has reached new depths in 2017 but all that shimmers is not necessarily gold. Overly made up faces might be the norm now but if you take one look at N.Y.C. makeup artist Nam Vo's Instagram feed, you'll be  faced with fresh, ethereal, glowing skin and utter complexion envy.
When asked why she got into makeup artistry, Vo simply states, "there's something very powerful about looking good and when you look good, you feel good. I love making women feel better about themselves." Every makeup artist is known for something. Mario Dedivanovic is known for his famously sculpted faces, Pat McGrath is known for her high impact conceptual looks and Melanie Inglessis is the queen of smoky eyes. "For me, it's been very organic- my lifelong love is skin and it's what I get requested for most."  The accomplished makeup artist has made it a career to showcase skin that looks so gorgeously dewy that she's even created a hashtag for it, #namvoglow. Vo's own complexion is the best advertisement of her work.
The child of Vietnamese immigrants, staying out of the sun was a priority since Vo was in grade school. "My mom would tell me to walk on the shady side of the street or I'd have to carry an umbrella on my walk home from school," she says. "I've also been wearing sunscreen since I was six years old." Vo goes on to note how a full skincare ritual part of her daily routine. "In Asia, women are really taught to take care of their skin, it's a different approach than what we have in America. I shudder at the thought of just cleansing with face wipes," she says. The artist believes in the mantra that beautiful makeup starts with beautiful skin.
"Sure, you can apply layers of foundation and highlighter to fake it all but if you have a great canvas to begin with, it's all the easier. Invest in your skin first," she says. She reveals that people most often ask her about her favorite base products, "they want to know what foundation and highlighter I use." Ironically, she goes on to note, "instead of relying on makeup and creating an illusion, create the real thing. Work for good skin." Instead of dreading the process of a skincare routine, Vo looks at a way of self-care, a ritual that she enjoys and indulges in. Here, Vo reveals her current skincare routine:
Vo is serious about her skincare, she often visits infra-red saunas and gets frequent facials to keep her complexion tiptop. "Technology and formulations are so much better, take advantage of everything we have in 2017. Its all dandy to put just coconut oil on my face but sometimes, you need more," she says. Whatever she's doing, it working; Vo looks over a decade younger than she is. "Trends come and go-  sometimes, its about matte skin and other times, it's about a glow.  But healthy, clear skin is timeless- no matter what country you're from or what your society dictates, beautiful clear skin is the one common denominator of beauty."
Watch Vo's Tutorial on How to Get Gorgeous Glowing Skin