Why You Need These Bubbly Skincare Products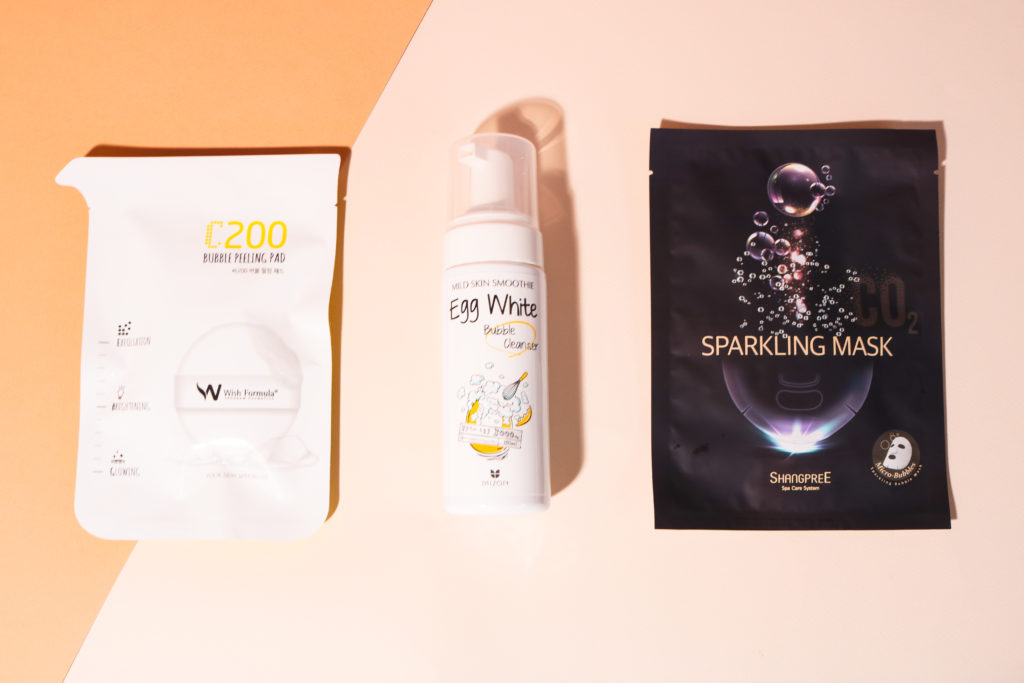 Bubbles aren't just great for your champagne, they're also beneficial for your complexion. Bubbling skincare products are the latest Asian beauty trend to sweep social media. While they're super fun to demonstrate on Instagram, these frothy concoctions aren't just for show. When exposed to oxygen, these masks bubble up on your skin and allow ingredients to target and deep cleanse pores.  We've rounded up three sparkling fixes for ever skin concern.
Congestion
After you double cleanse and apply essence or toner, apply this Shangpree Sparkling Mask quickly as it will start bubbling up when exposed to oxygen.  Star ingredients like blackberry pack an antioxidant punch while charcoal helps draw out impurities. Gentle micro-bubbles help boost circulation so star ingredients can further penetrate.Leave on for ten minutes and then massage any lingering bubbles into the skin. Use a couple of times a week to keep pores spotless.
Dark Spots
Vitamin C is great for brightening skin, promoting collagen and providing an antioxidant protection but the one caveat? It can be notoriously unstable. Exposure to oxygen and light can cause it to quickly degrade. This Vitamin C treatment (Wish Formula C200 Bubble Peeling Pad) is packaged in single use package so you get a fresh dose every time. This easy to use infused puff is swept over the face to brighten and even out skintone. Lactic acid and fermented plant extracts slough away dead skin cells. Be wary of using this if you have any active breakouts or scabs as it could irritate broken skin. Use 1-2x a week to lighten hyperpigmentation and sun spots.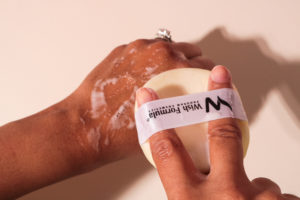 Dullness
Don't worry, this fluffy foam (Mizon Egg White Bubble Cleanser) doesn't smell like eggs but rather a soft citrus.  Formulated with 3,200mg of egg-white extract,  this bubbling cleanser contains both alpha hydroxy acids and enzymes to gently buff and deep clean skin so fresh skin is revealed. The addition of hyaluronic acid keeps skin moist unlike some cleansing foams which can leave skin feeling stripped and tight. Use daily as the second step of your double cleanse.