#Skinterview- Fiona Stiles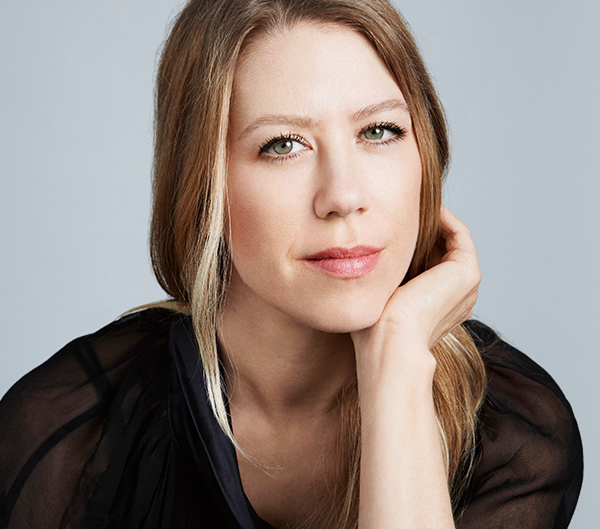 Welcome back to #Skinterviews! In this series, we speak with women who inspire us about skin care—and so much else. This series is about more than just our favorite products, but rather about some of our favorite people. We hope you find their stories as inspiring as we do!
With a client list that's peppered with stars like Gabrielle Union, Mandy Moore and Lily Collins, L.A. makeup artist Fiona Stiles knows a thing or two about making a gorgeous face truly shine. Here, she dishes on her humble beginnings assisting Pat (as in Pat McGrath, NBD), being a mom and the creator of her own eponymous makeup line and beauty shop.
On How She Broke Into the Business
When I started, it was a lot harder to become a makeup artist, or more importantly, to figure out how to become a makeup artist.  Fashion was elusive and secretive and very hard to break into.  There was no internet, there was no Google. You had to be crafty and have pluck and figure out a lot of things for yourself in order to break in.  In high school and college, my idea of a perfect day was hitching a ride to the mall from a friend and perusing the makeup counters. I have been pulled along in life by makeup's siren song for as long as I can remember.
I moved to New York City after graduating from college and I started assisting as a photographer. I was more intuitive and art focused and less technically inclined so it wasn't a great fit.  I started really studying fashion magazines. Allure magazine had just recently launched, and I would read all of the makeup credits, cut out the images and make a notebook of who did what.  I became well versed in everyone's styles and began to recognize the work of my favorite makeup artists.  I started trying to find makeup agencies, which was impossible because they weren't listed in the yellow pages (remember those?).
It was just so hard to find out information…this was a time when a rolodex was a prized possession. Having someone's phone number was a serious commodity, the key to the castle.  I eventually just started cold calling artists at their homes. I had time on my hands and I was naive AF, which is a pretty great combination.  After a few years of "making it work," I somehow connected with Craig McDean's assistant.  At the time, he was the most exciting photographer working, and Pat McGrath was the makeup artist he always worked with.
On Working With Pat McGrath
I was desperate to work with Pat. She was still living in London at the time and came to NYC about once a month to shoot editorial or advertising.  A meeting was arranged and I met her in the lobby of her hotel. We began working together shortly thereafter and on these jobs, it was just Pat and I.  No other assistants, no armies of helpers, just me and her.  It was so incredible to watch her work, her intuition is so powerful. I am so grateful for that time with her, working with Craig McDean and Steven Meisel and doing all of the shows in New York and Europe.  I would do it all again in a second.  In fact, I really miss assisting because I just love watching other people work.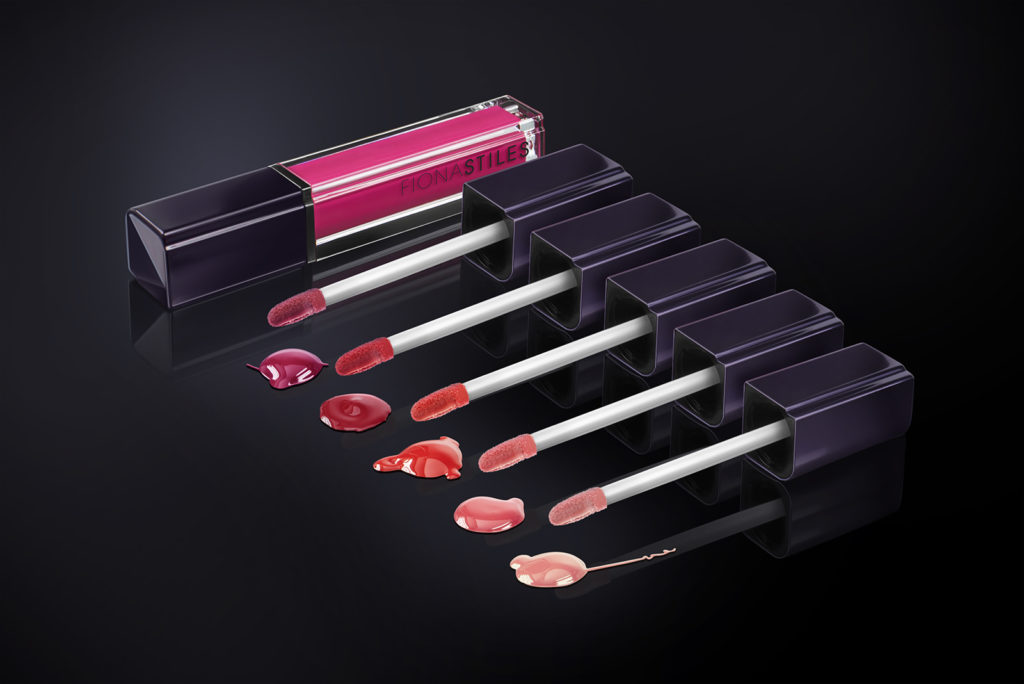 On Her Own Makeup Line and Beauty Shop
As much as I love makeup, I hear all of the time from other women in my life that they're intimidated by makeup.  I'm like, "Good God! Woman, you're 40, really?! Why on earth are you afraid of makeup?"  There's still just such a barrier with some women, and they just are afraid to get on board. I wanted to create a line that demystified it a little bit,  a line that has amazing products, incredible formulas, beautiful shades, but shades that were ultimately all wearable.  The tag line "Mistake Free Makeup" refers to how the products are formulated. For me, formula is everything.  I have the world's most expensive makeup in my kit.  If I'm going to use another product, it better be as good or better than what I already have.  I actually did that and for a much lower price point, creating incredible products for an incredible value was huge to me. Makeup should be elitist in it's pricing.  Makeup is wildly expensive and I wanted to even the playing field without compromising quality.  I tortured the chemists in the lab until I was happy.  And I mean tortured.  I'm hard to please.
Reed Clarke is my online shop, it's a beauty super-filter. As a makeup artist I process and test drive hundreds of products a year, and out of those, I usually fall in love, madly in love, with a handful.  These are the products I can't stop thinking about, and can't stop talking about with my clients and other makeup artists.  When I'm at work, the information flow is epic; we are all constantly discussing products, procedures, treatments and Reed Clarke was born out of that.  I found myself recommending products and when someone would ask where they can get it, I sometimes didn't know.  Online?  In some random isle of the pharmacy?  So I consolidated my favorites, and the products I kept seeing again and again in hairdressers kits or keep hearing about from other makeup artists.  I rigorously test drive everything.  I don't care how fancy the brand is, if I don't like the ingredient deck or if I don't think it's special enough, it doesn't make it onto the site.  It's simultaneously democratic and totalitarian. I love supporting the small brands, the feisty entrepreneurs, the people who make products because it's in their DNA.  A lot of these brands are side gigs for people with day jobs, they all have major side hustle and I love supporting that.
So I endlessly hunt, hunt, hunt for products… I roam tiny boutiques, look on line and social media, find them through word of mouth, and then I get to work, trying out and living with the products to see if they pass the test.  The site is small on purpose. To let the customer know "this works, and you'll totally love it." My goal is to expose people to amazing products that they'd never heard of, and ones that quickly become indispensable to them.  It's a true labor of love!
On Being a Boss and a Mom
Being a mother has changed me in so many ways. My filter has become hyper aware! I think that brings me to the fact that overall, I am just more aware; aware of society, aware of language, aware of perceptions, emotions, messaging.  Being a mother makes me want to be a better person, and make the world a better place for her.  It sounds so cliche, but it's true. Frankly, all of the emotions are myriad and occasionally overwhelming. I have a girl, and I work in the beauty industry, so I am keenly aware of beauty perceptions and ideals and how those will affect my young daughter.  I never, ever talk about looks in front of her and I certainly never talk about body issues.  My mother constantly adopted work out routines that were abandoned and always commented negatively on her looks, even though she was very beautiful.  That sticks with you, especially as a woman.  I want her to feel strong, capable and brave much more than I want her to feel pretty.  And the social messaging is everywhere. It's really shocking how pervasive and how malicious it is.  I am determined to bring up a girl who feels comfortable in her own skin and confident in her abilities.
In all honesty, I couldn't make it all work without my husband.  He's the lead parent, so he's doing most of the school drop-off's and pick ups, being super-dad on weekends when I have to work or travel etc.  He's a photographer so he can be more selective in his jobs and when he has a job, I book out for the day so I can take over the daily duties. I also tend to wake up at 5am 3 or 4 days a week just to tackle all of the endless details of running a business (and once a week I see my trainer at 5:30am)  because I almost always have that time slot free.  I'd love to say that I carve out time for myself on a weekly basis, but things like pedicures, hair cuts etc all go left unattended and you know what?  I am totally fine with that.  Being home after school (when I can) is so much more important to me than a fresh pedicure!  You just restructure your priorities. So I guess these are my tips:
– Wake up early for "me time".  If that's tackling emails, having a cup of tea, working out, reading the news or *gasp* a book, you know no one else will be awake and it can be all about your needs.
– Figure out what means the most to you and then honor it.  I book out days when my daughter has something important at school.  Is it hard to say no to a client or turn down an amazing editorial or trip?  Yes, it is.  But you only get so many chances to make indelible impressions with your child and I prioritize those.
– Take a bath.  Seriously.  You can't be on your phone (unless you live really dangerously!) so it's time to mellow the F out, look at a magazine or just close your eyes.  Adding an amazing bath bomb helps (I'm freaking out over the Yuzu Soaps ones) but enveloping you in delicious aromatherapy further removing you from your daily thoughts.
– Date night.  Make it happen.  If your marriage isn't strong, then it's not going to survive all of the ups and downs of parenting.  This is paramount.
On the Importance of Skin Care
I'm a total skin care floozy, I'll try anything.  My bathroom counter is teaming with skincare to the point where it's almost laughable.  On clients, I like to use fragrance free, light-medium weight moisturizers, depending on the skin type. I almost never use an oil before makeup for the red carpet because it can eat the foundation a bit. I love an oil at home, or if they put it on well before I get there, but because we have very limited time to get someone ready, I find there isn't enough time for the oil to really sink in before I have to start.  I'm very strict about SPF in my personal life, living in LA, it's a daily must.  And the sunnier and warmer it gets, the more clothes I put on.  I do my best to shield myself from the sun as much as possible.  It's the best anti-aging advise I can give anyone. I can't switch on a lightbulb without first applying the Dr. Goldfaden Sun Visor SPF, it's super lightweight and doesn't feel gross on the skin.
I love the Elemis under eye masks and any mask from Masque-ology.  I find they really do what they say they'll do.   I have gone through 5 jars of the HollyBeth Organics Rose Geranium Moisturizer in the last 18 months, and I never finish anything because I always move onto the next product.  I cannot live without it.  I love the Nu-Face but in all honestly I never use it.  I just can't find the time. I love how experimental the Korean beauty market is.  I love how they constantly innovate and push the boundaries. I went on a Korean shopping expedition a few years ago with (makeup artist) Troy Surratt.  We had a lot of fun checking out all of the stores, and many of those products are now available stateside which is exciting.
On How to Get that Red Carpet Glow
It depends on the clients skin and the event and the client, really.  I have some clients who look very oily if I use too much shimmer on them, and other clients who need a ton of luminescence to counteract their dry skin.  I love the Charlotte Tilbury Magic Cream for some clients because it lends a soft, subtle glow to the skin.  I just got the Dr. Barbara Sturm Anti-Aging primer that was developed by the makeup artist Monika Blunder.  It's genius because it doesn't have silicone (which I can't stand the feeling of), it's slightly matte but it has a tiny bit of pearlescent glow to it, so the skin looks radiant but not moist.  It's perfect for those oilier skin types that don't want to look uber-matte but luminescent products are too radiant on their skin.  I also love to apply a bit of a liquid highlighter to the cheekbones and on the bridge of the nose.
On What Inspires Her
We live in the age of images and google.  There are so many visual rabbit holes to fall down into and I love it.  I do miss being on the streets of New York and being inspired by all of the people walking around, and I also miss museums and galleries.  In New York, you can see so much art in one afternoon and LA just isn't laid out that way.  So basically I collect books and read magazines and look online a lot!