Mom Life: A Handbag Designer Shares Her Secret To Faking Full Hair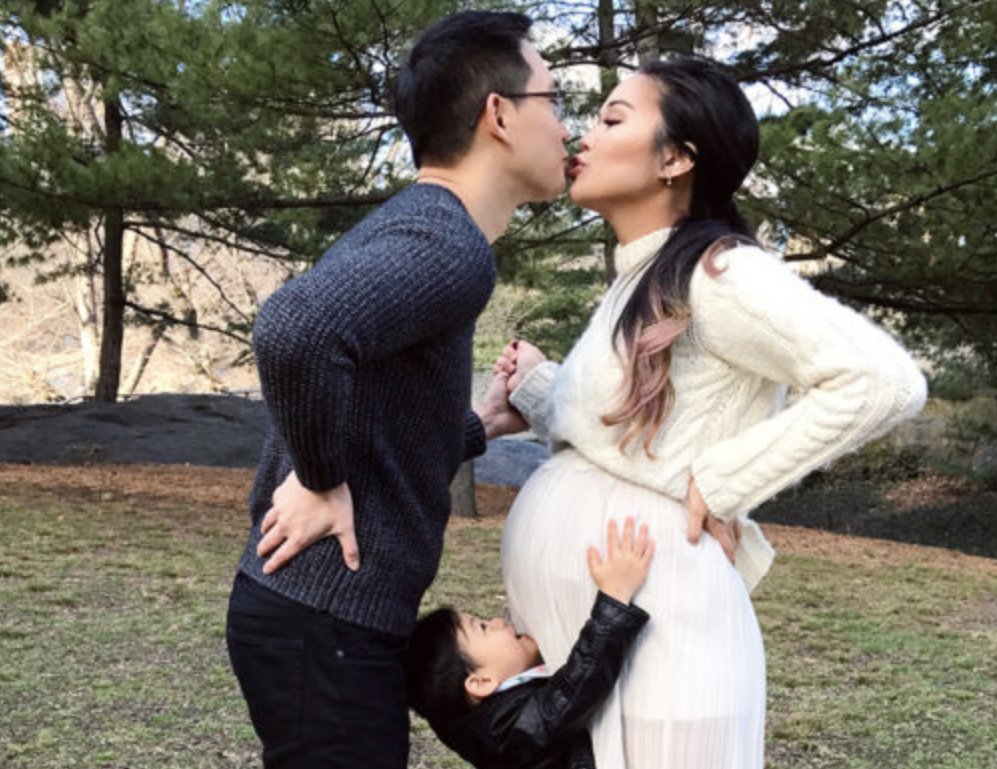 Korean-American designer, Patricia Chang, is known for her whimsical line of purses, from taco shaped clutches to faux pretzel crossbody bags. With a BFA from Rhode Island School of Design, she first worked at couture fashion house, Marchesa, before going on to freelance in 2012.  With two sons, Chase and Hugo, Chang and her family are often photographed jaunting through NYC. The thirty-something designer may often look flawless in her Instagram and blog images but often reveals motherhood truths (like the difficulties of breastfeeding).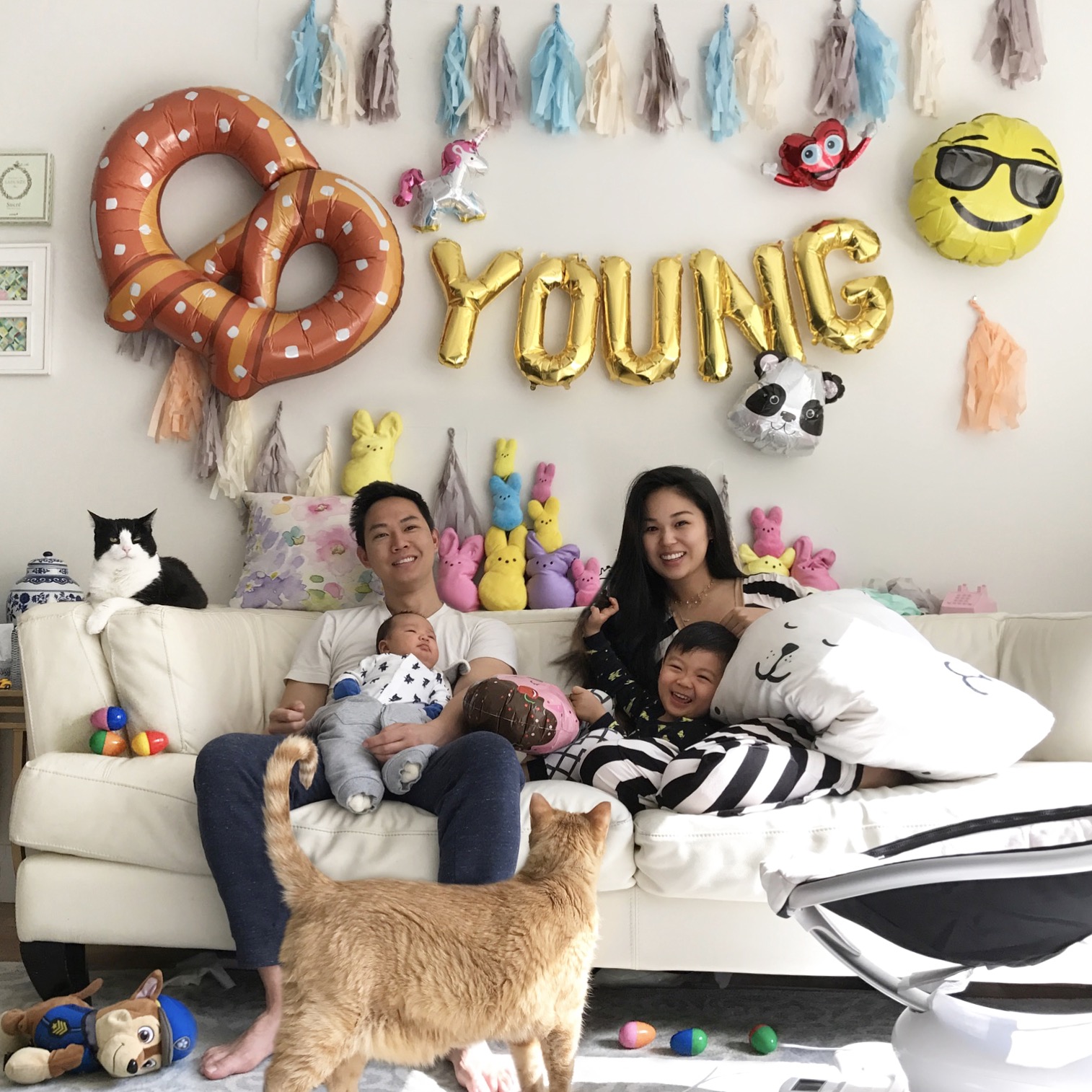 Tell us about your current skincare routine.
Currently, I am trying to adjust to two kids so I slather on anything I can when I remember to. Ideally it is toner, serum, another serum, and lotion – rotating different brands. In the mornings, I add SPF into the routine and use a facial mist spray throughout the day. I'm into KBeauty since they are the leader of skincare!  There are so many products, I am trying to make my way through as many as I can. And now, I'm getting more wrinkles! While pregnant, I had to sleep on my side every night (versus on my back), my three year old loves squishing my face and he makes me laugh more than ever. These are some of the factors to all my new wrinkles and I am focused more than ever to keep my skin taught and hydrated.
What's your skincare must have?
A good face wash and makeup remover because I wear a lot of foundation.
What's your skincare and beauty philosophy?
I try to wear makeup only when I have to. When I come home, I bee line to wash my face as soon as I walk through the doors and apply lotion. I want my skin to breathe and moisturize as much as possible. Recently, I've started to give my neck as much love as my face. I wish I had started sooner.
You're so vocal about breastfeeding, what has your experience been like? Where do you find fashionable nursing clothes?
I have been trying maternity brands for tops such as NOM and BoobDesign. I love that you can breast feed discreetly in public with their tops, and even without a nursing cover! For both kids, the first few months of breastfeeding were extremely painful! My mom friends and I have agreed that it may have been more painful than giving birth! How can something so natural be so difficult? Once I got over that hump, I absolutely loved it as much as they did; I nursed my first for over a year. We'll see how long I can last with my second. 🙂
Are there any beauty rituals you like to do?
I can't go to sleep without applying at least a minimum of 2 different skincare products. Usually a serum and night cream. It feels like such a waste of many precious hours not to.
What are your beauty indulgences?
I'm fairly low maintenance. If I have time or remember to put on a face mask, that is an indulgence for me. I give myself a pat on my back when I use one! Can I insert a tip here? I sit on my face masks before using them! I don't like the feeling of a cold mask so I warm them up before applying one to my face.
Do you have a game changing product or tool that you can't live without?
Yes, and it cracks me up: Photo Hair Liner by Etude House. After I had my first baby, my hair started falling out on my hairline, in addition to the baby pulling it out! I hear it is a trend in Korea to color in your hairline to make your face look smaller. Well, thank goodness for their innovations because it's been a life saver for coloring in my bald spots!
As a designer, how do you stay creative? What inspires you?
I look for inspiration all around versus just looking within the field. I designed my best selling pretzel bag by walking by pretzel carts nearly everyday at Central Park. Today, we have the most amazing content at our fingertips more than ever! When I went to school, I had to go to the library to research. As inspiring as it is, it can also be overwhelming. My method is simply listening to my gut by focusing on what makes me truly happy and then churn that into creative energy.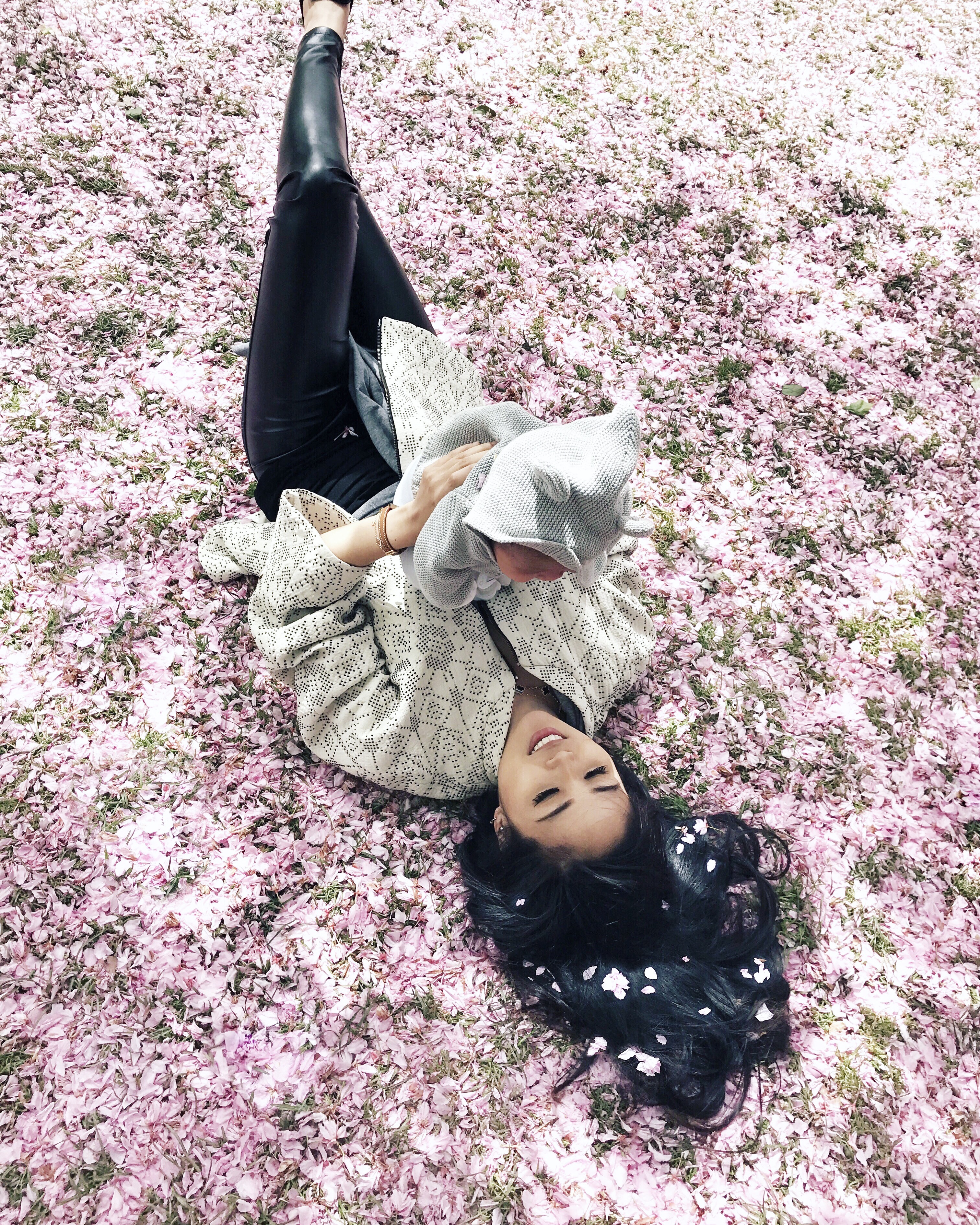 Your Instagram is so gorgeous and you have such great shots of your sons. What are you tips for taking IG worthy shots, especially of children?
Thank you! I think this tip can apply to any photo: sunlight is everything! For kids, if it melts your heart it will probably melt someone else's too. For videos, they say a baby's giggle is the most pleasant sound to humans! A cute outfit/prop or fun background won't hurt for that special touch.
Is there advice anyone gave you that really resonates with you?
For sure and it's the advice I always give, I read in books about starting a small business to grow slowly. I have had moments when I had to pull back or scale down because it became too overwhelming. Slow and steady does it! For work, I would say to take every opportunity as a learning experience. Whether it's skill related or meeting different people, be curious and ask questions.
Regarding parenting, a friend of mine recommended a book called "Playful Parenting". It is absolutely true! No matter how busy you might be, it is important to remember to carve out time to play with your child, or get creative and make ordinary events into a chance to play. Kids NEED play. When their "play cup" is full, they will act out less. Happy kid, happy parent.
What is your favorite thing about motherhood?
Being fascinated everyday, I'm seeing the world through a child's eyes and discovering it again for the first time. My 3 year old reminds me to do what I teach him. He will say things like "you didn't say 'please', mom." I am more aware now that I have to be a good role model since he is watching and mimicking me. My sons are making me a better person.