Mom Life: a Fitness Instructor Shares the Easiest Workout Plan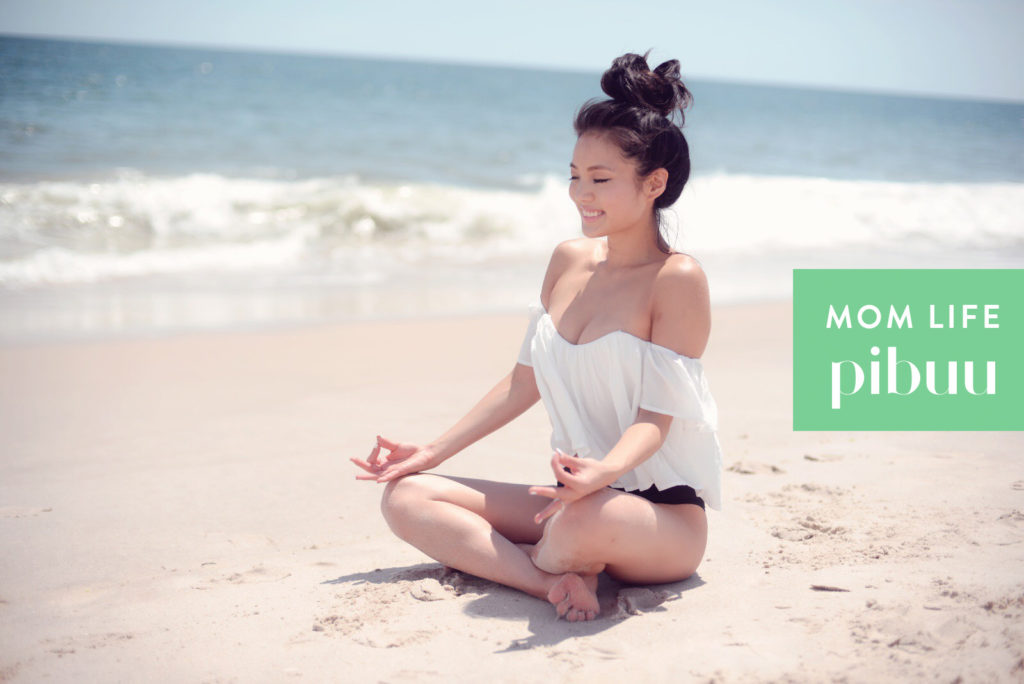 A woman of many hats, Sunina Young is a wellness and beauty vlogger, fitness instructor, and model in New York City. The mother of a 5 month old and 9 year old, she can often be found sharing workout and beauty tips all while looking flawless in her Instagram shots (which, btw, we have total skin envy). We chatted with Young to find out her secrets.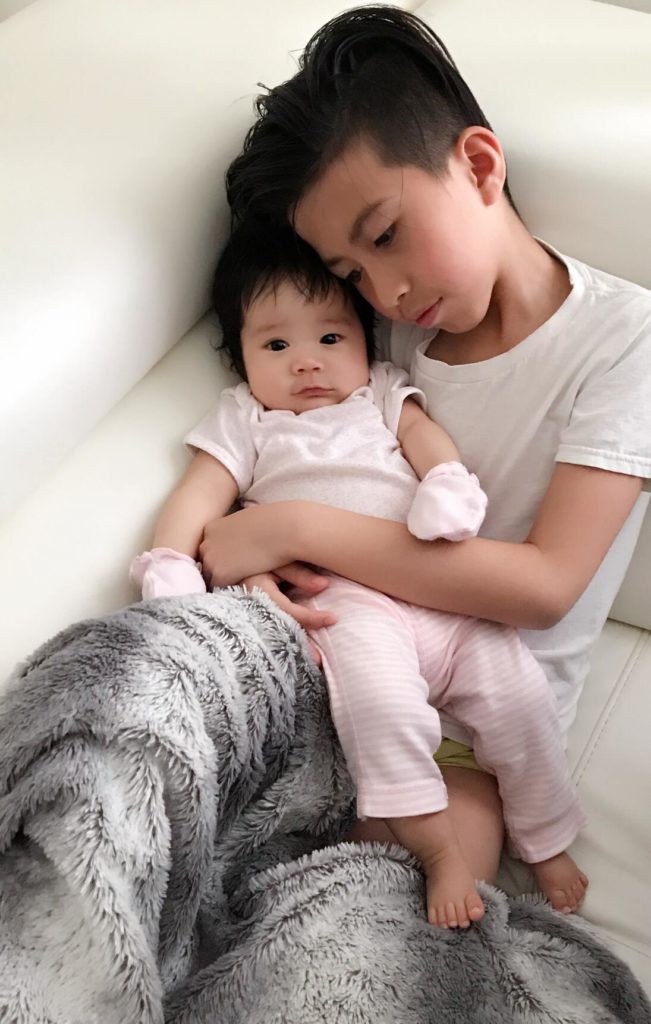 Tell us about your current skincare routine.
In the morning, I like to do ice cold water cleanse, then I tone and apply a brightening sheet mask. I keep a moisturizing mist bedside, in the car, and I carry a moisturizing mist in my bag. I probably mist it on my face through out the day- I'd say I apply it at least ten times a day! At night, I use cleanser then toner, essence, oil essence, eye cream, moisturize, sleeping mask. I use a modeling mask (Shangpree Gold Premium Modeling Mask, $20; peachandlily.com) for hydration, it's cooling on the skin, which I love. Like the cold water rinse, I find that keeping the skin cool helps add a glow.  I, especially, like to apply an eye mask (Shangpree Gold Pearl eye mask, $60; peachandlily.com) at night to help hydrate. I'm a big fan of Kbeauty, it's here to stay and I am so glad that it is loved by many! I remember going on trips to South Korea and bringing back suitcases full of Kbeauty masks, creams, makeup… you could say I was obsessed. This was about 15 years back!
What's your skincare philosophy?
In skincare, prevention and consistency is key. It isn't one single thing that will keep your skin healthy, It is about your overall lifestyle and how you treat your mind, body. I love to eat skin foods like fresh fruits, veggies, omega 3's, foods high in antioxidants that give you glowing skin. Radiate beauty from the inside out.
Did your routine change during pregnancy?
Yes, it was minimal and only used organic and natural skincare. Instead of 7 or 8 steps, it was 3 or 4 steps in my regimen. I minimized my steps because during my first trimester my hormones were all over the place and it was reflected in my skin. During the first trimester I noticed hormonal acne. It lasted about 2 weeks. This was the only time I noticed anything different in my skin. I actually paid more attention to my skin postpartum because I wanted to continue maintaining my skin under the new life changes.  I also went back to my 7-step regimen with daily sheet masking.
What products do you use on your body?
I love shea butter and coconut oil and occasionally Clarins body products.
As a fitness instructor, what advice do you have for getting back into shape post-baby?
Do a little bit everyday. I only work out twice a week but I try to stay active everyday by walking a lot. All the little bits add up, it's better to do 10 minutes everyday and be consistent than do a few hours every few weeks and just burn out. When I was pregnant, I never missed a week of working out so that helped prepare my body beforehand. Even if you can only make time to do ten minutes of yoga and five minutes of breathing, just do it.
Are there any beauty rituals you like to do?
Yes! I love to spend the entire day in a K-spa (bathhouse aka jimjilbang) once a week. Everyday, I like to apply a sheet mask for my face, dry brush my body and apply castor oil on my lashes twice a day. As well, meditating.
What do you love about your skin?
The radiance and glow, I work hard to keep it hydrated. After a nice long night of sleep, it looks especially better 🙂
What are your skin gripes?
My babes and I love beach vacations- so it has to be the sun spots! Constantly slathering on SPF on vacation. I have very sun-sensitive skin!
What advice do you have for other mothers? 
Always repeat this affirmation: I am enough. Mom guilt is so real, be easy on yourself. Everything you are doing is just enough, and you are exactly where you need to be.
Is there advice anyone else gave you that really resonated with you?
Yes, it was actually from our nanny, she told me, "don't forget about your husband!" As a mother, you can become so consumed with your kids so you might forget about your partner, at times. This advice resonated with me so much. I try to remember that my husband is my partner in all of this and so I put him first, many times, to be quite honest! The kids are my everything but the connection between mommy and daddy should be kept, especially after kids.
How do you try to find balance between work and personal life?
I only spend time with people and on activities that enhance myself rather than take energy away from my life. And lately, that has been my family and very few close friends. When I am working I am 100% all about work and stay focused on just that. When I am with the kids, I focus all of my energy and attention on just them, no phones or 'multi-tasking'. It's 100% all them.