Facial Massage : The Key to Glowing Skin?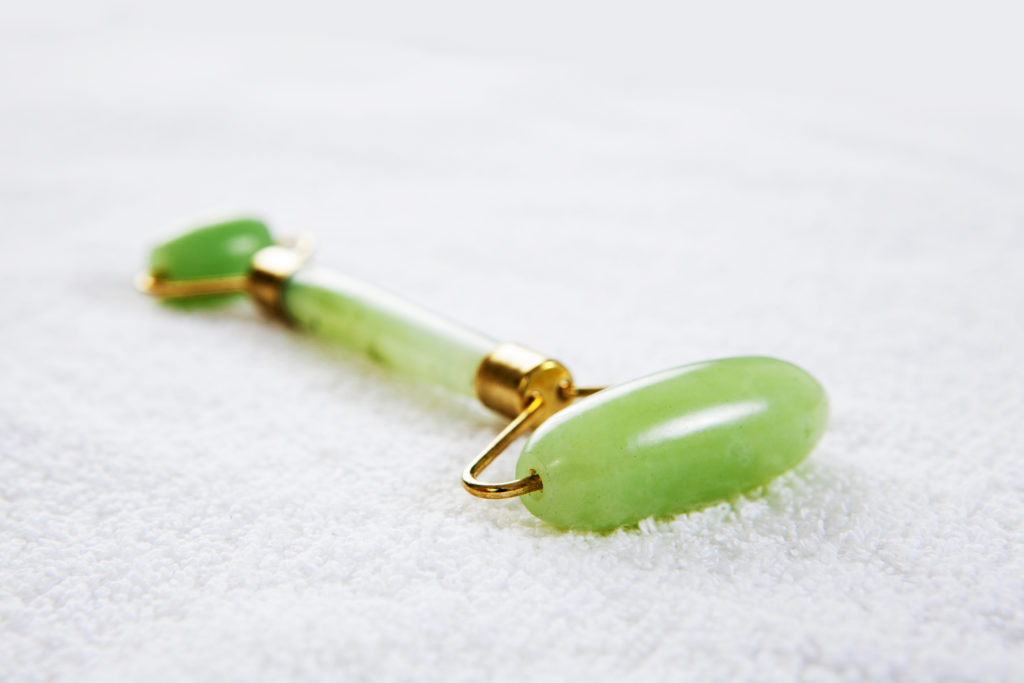 A flawless complexion might conjure ideas of a little laser here, a little filler there…but could something as simple as massage be the unsung hero of a radiant complexion? Think about that post-facial glow, yes, it may be a result of one too many blackheads removed but we bet that a little bit of touch comes into play, too.
As an esthetician pats on layers of serums and lotions, circulation improves, puffiness subsides and you may even notice a temporary lift (hello, cheekbones!). For those of us who aren't as skilled at this finger dance, there are wands and rollers. The ancient beauty tool was often made of jade and used in Chinese skin care regimens. Versions today are made of everything from copper and gold or now, you can even go high tech. Sonic facial brush company, Clarisonic, just launched a new firming massage head ($349; clarisonic.com) which claims to improve 15 signs of aging and boosts absorption of your skincare products with it's 27,000 micro-firming massages per use. "While there is no data to support it yet, anecdotally, its thought that gentle, sonic vibration may help enhance penetration of active ingredients," says N.Y.C. dermatologist Joshua Zeichner.
Celebrity facialist Joanna Vargas (her clientele includes the seemingly poreless Julianne Moore and Jenna Dewan-Tatum) thinks a little rolling is worth adding to your routine. "Facial rollers and wands help stimulate the lymphatic system, so they de-puff and lift the skin instantly," says she. Consider this your antidote for wine face, sushi face or anything else that shows signs of delicious delectables on your complexion. Vargas suggesting using a roller on clean skin, and ideally, paired with a serum (like Daily Serum, $75; amazon.com). "Draw long strokes from the center of the face outwards towards the sides for maximum de-puffing," says Vargas. If you've had a particularly hard night, stash your tool in the freezer for a few minutes. It replicates the cold spoon technique, albeit in a highly more fashionable manner, of using cold manual pressure to alleviate puffiness. Plus, the sensorial experience of rolling feels pretty darn good. "Gentle massage, no matter how it is provided, may enhance blood flow to the skin. By enhancing oxygen and nutrient delivery, skin cells can function optimally," says Zeichner. Will it create the effect of fillers or lasers? No…but maybe you'll forgo the highlighter.