The New Cat Eye – The Puppy Eye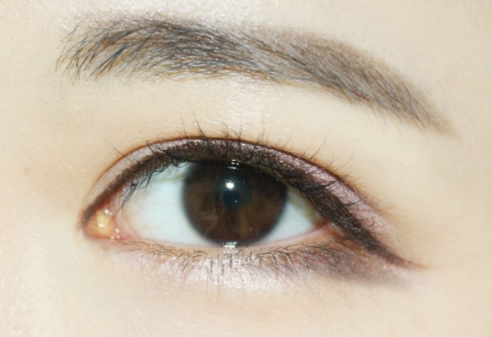 Switch it up for a large doe-eyed look
The new cat eye is in town. Hello, puppy eyes. You would think that puppy eyes might make you look sleepy and maybe even sad. We gave this trending-in-Seoul look a try and found that our eyes looked bigger and more dramatic, but a far cry from sleepy or sad. It's a cutesier look than sexy cat eyes, but worth learning how to do for those days or nights you want to go for a totally different look.
One of the K-Pop stars that wears this "puppy makeup" look well is IU: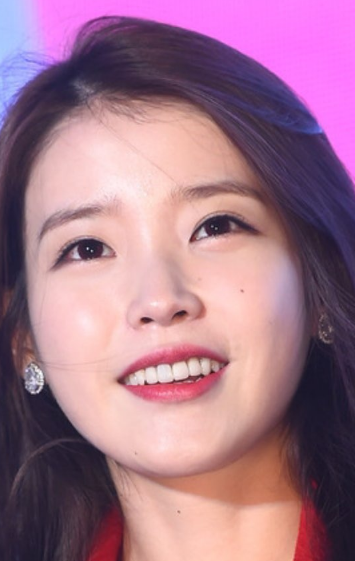 Source: OneKpop.com
So much so that Korean bloggers use her eyes as reference in achieving the perfect puppy eye makeup look.
One of our favorite Korean beauty bloggers shares her easy steps to getting the puppy look:
Step 1:

Shade in upper lids with a gradient color getting darker towards the outside following the natural curve of your eye shape.
Step 2:

Line the eyelids with a pencil eyeliner (liquid eyeliner also works, but pencil eyeliner creates a softer look) following your natural eye shape and drawing up to the end of your eyes.
Step 3: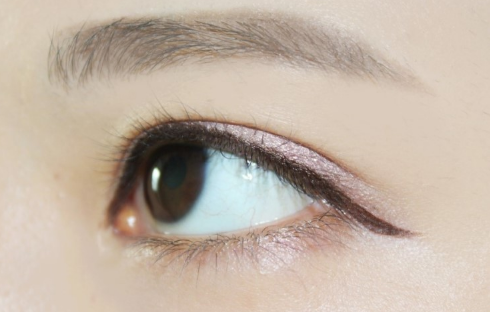 Now extend the eyeline down towards the outer corner of your eyes past your natural eye shape.
Step 4:

Take a pencil eyeliner in a slightly lighter shade and color from the middle of your bottom eyelid towards the outer corner you drew on top. For a slightly more dramatic look, take a white shimmer eyeliner and shade in the middle of your bottom eyelid going towards the inside of your eyes.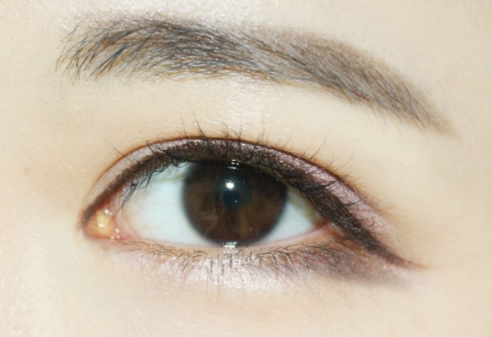 Voila! There you have it. Puppy eyes.
Cheers to radiance!
PIBUU