Ingredients that Dry Skin Loves: Part I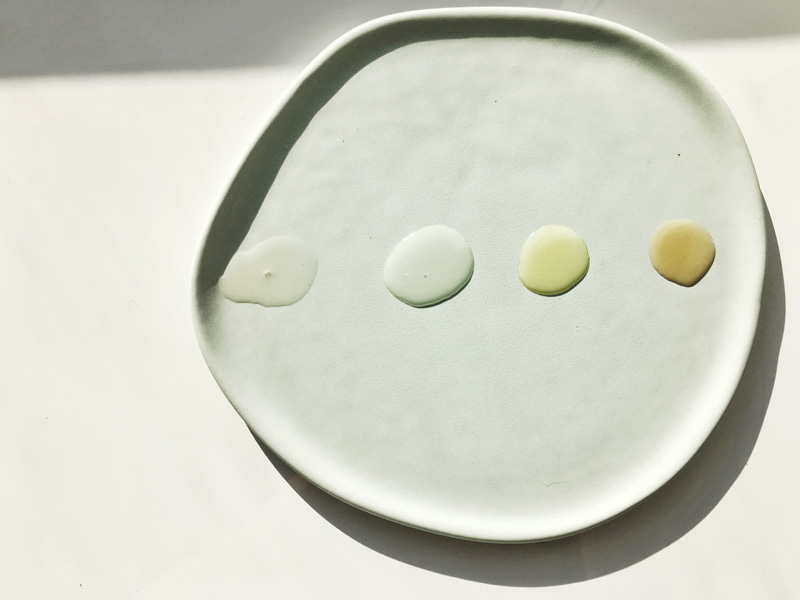 Caring for dry skin can be difficult. It seems most products are not hydrating enough, or contain a slew of harsh chemicals and irritating chemicals that only worsen the issue.
Dry skin lacks oil. Oil maintains the skin's health by protecting it from the elements and keeping it soft to the touch. Without oil, your skin is more vulnerable to irritation and infection.
On top of that, the barrier is weakened, and you are not protected from the elements, bacteria, and moisture loss. The skin's barrier is made up of lipids, yet when the barrier function is weak these lipids break down–resulting in dry, thin skin that is easily irritated, cracked, and flaky.
Incorporating ingredients that draw water to the skin's surface, reinforce the skin's natural fortification, and seal moisture in are essential to combating dry skin, ridding yourself of scaly, tight, uncomfortable skin for once and all.  
If you have tried nearly every cream touting itself as the miracle cure for dry skin and are still left with tight, flaky, irritated skin, we recommend looking out for these ingredients to replenish moisture and restore your skin's glow:
---
Hyaluronic Acid: this ingredient packs a big moisture punch, leaving the skin plumper, firmer, and softer. This not only improves the condition of your skin, but strengthens the barrier function, leaving your skin less vulnerable to moisture loss. It is also antioxidant rich and will help to sooth irritation.
Ceramides: The lipids that comprise the skin's barrier function are made in part of ceramides. When applied topically, ceramides help to combat thinning skin, irritation, and redness. While water evaporates from dry skin more easily, ceramides help to lock moisture in place to keep your skin hydrated no matter what.
Coconut Oil: While there are a variety of oils that will work well for dry skin, coconut oil is one of the best. It is deeply hydrating yet seamlessly absorbs into the skin, alleviating cracked, flaky skin. It also provides an ample dose of nourishment, as coconut oil is rich in fatty acids and antioxidants. Its antimicrobial properties protect the skin from infection and breakout-causing bacteria.   
Argan Oil: Another great oil specifically for dry skin, argan oil is both moisture rich and nutrient dense. It conditions the skin while imparting omega-3 fatty acids, vitamin E, and antioxidants. This brightens dullness and protects vulnerable skin in addition to hydration. Argan oil also stimulates collagen production a plump, youthful appearance.
Lactic Acid: Since dry skin is often flaky and irritated, one might shy away from exfoliating for fear of making these symptoms worse. However, exfoliating with a gentle, chemical exfoliant a few times a week is necessary to skin health, especially for dry skin. Lactic acid is an alpha hydroxy acid that removes dead skin cells without irritating the skin. It removes flakes, rough texture, dark spots, and fine lines overtime. It also rebuilds the barrier function for stronger skin.
Lanolin: Applying moisturizing ingredients to the skin is important, but it will not make as much of an impact if you do not seal them in. Occlusive ingredients allow the skin to retain moisture by forming a barrier on the skin's surface that outside aggressors cannot penetrate. Lanolin is a waxy substance derived from sheep's wool. It is deeply hydrating, repairs cracked, damaged skin, and locks moisture into the skin. Although very moisturizing, lanolin does not clog pores as its consistency is similar to that of sebum. Though it forms a barrier, it still allows the skin to breathe.
---
There are many ingredients that dry skin loves, but we chose to highlight these since they have so many skincare benefits. They can repair, soothe, firm, and strengthen for healthier skin. You will see a difference incorporating even just one or two of the ingredients from our list into your skincare regimen.