Three Practical Ways to Manage Stressed Skin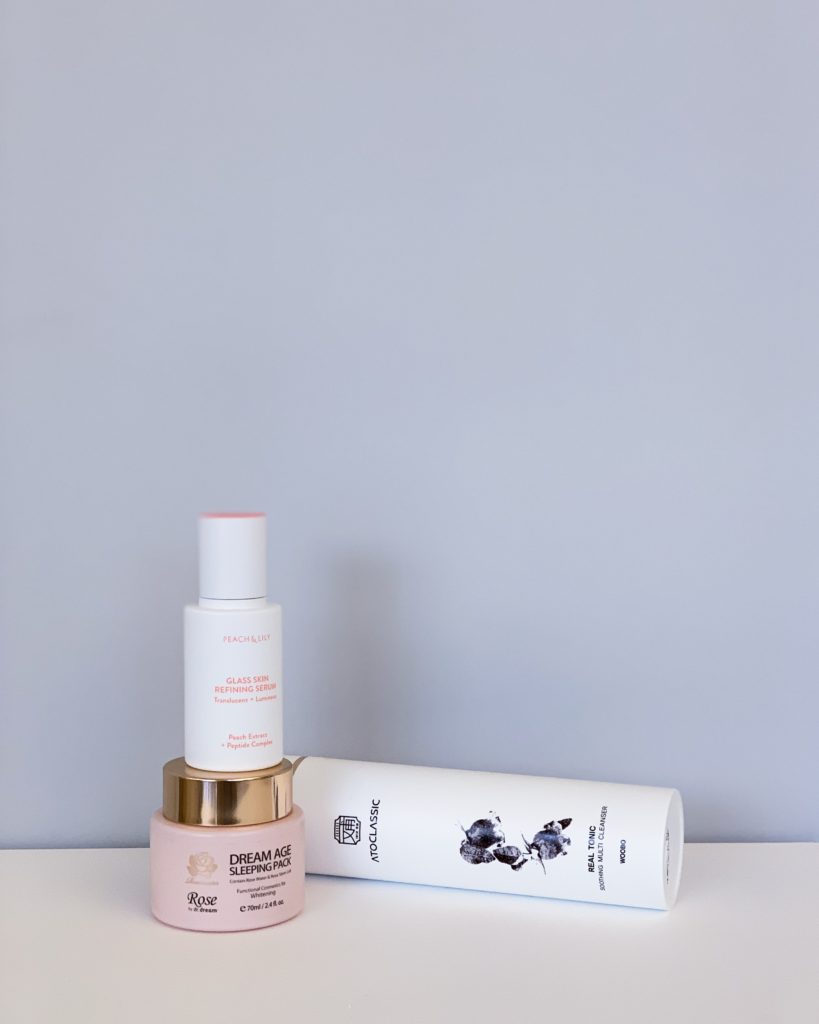 We think it's fair to say that we all deal with stress on a daily level. Some days, our stress levels are low, and, on other days, our stress levels are higher — that's pretty normal! Sometimes, though, we struggle with chronic, elevated stress, and it starts to take its toll, whether in our moods or the quality of our sleep or in our relationships. Stress also affects our skin.
When we're stressed, our bodies respond like they do to wounds — by releasing chemicals and hormones (you've heard of cortisol, the stress hormone) that trigger inflammation. In a normal situation, inflammation is how the body heals; it's one of our bodies' immune response to damage or harm. When we're in a state of chronic, elevated stress, though, our bodies are in a constant state of imbalance, our immune responses going haywire and triggering too much inflammation all the time, which can have an impact on skin.
If you have a pre-existing skin condition, like eczema or rosacea, you might find that chronic stress triggers a flare-up or just makes an ongoing episode so much worse. If you have acne-prone skin, you might find yourself struggling with more active breakouts; inflammation, after all, is already one of the causes for acne.
You don't have to have a skin condition for your skin to react negatively to stress, though. Even normal skin can react to stress.
How should you help your skin when you're stressed and your skin is getting stressed? We know it's pretty unhelpful advice just to say, "Manage your stress levels," so, instead of that, we've got three practical ways you can help your skin.
Go For Gentle.
When you're stressed and your skin is stressed, you might want to step back from stronger products and pare things down to the basics. Stress already increases inflammation, so focus on soothing skin with gentle products that have anti-inflammatory properties and help hydrate, nourish, and calm. When your skin starts to go back to normal, you can always reintroduce stronger products like retinols, vitamin C serums, and powerful exfoliators.
We especially want to stress a gentle cleansing routine, one that doesn't strip your skin dry or compromise your natural skin barrier. We like a cleanser like Atoclassic's Real Tonic Soothing Multi Cleanser; it contains no sulfates and has a pH of 5.5, making it very gentle. It uses a blend of root and herbal extracts found in Korean traditional medicine to help soothe and restore skin, so it's a great cleanser for sensitive or stressed skin.
Stay Consistent With a Routine!
Don't neglect your routine! One of the keys when it comes to skin health is consistency, and, even if you only have time to do the very basics of cleansing, toning, and moisturizing, make sure to do that every day. Here at Pibuu, though, we believe that taking the time to do a skincare routine every day is not just good for skin health — it's also a great way to de-stress every day, serving as a way to manage stress levels.
Maybe it sounds a little silly in the grand scheme of things, but making the time to do a skincare routine can be a way of caring for yourself. It can be mentally and emotionally calming to focus on your skin, away from the stressors in your life, and maybe even taking the time to do a facial massage while doing a breathing exercise or meditation to help calm and center your mind. The Peach & Lily Glass Skin Refining Serum is particularly suited for a facial massage, with a thicker texture that cools and soothes skin. The serum itself is packed with beneficial, antioxidant-rich ingredients like peach extract, mountain yam extract, niacinamide, and madecassoside to help nourish stressed skin, as well as hyaluronic acid to help deeply hydrate.

Get Enough Sleep.
They call it beauty sleep for a reason, after all! As we sleep, our bodies go into restorative mode, healing itself and recharging neurons, and our skin is no different. It's why dermatologists will often tell clients to apply medication meant to help repair skin before they go to sleep, and it's the idea behind sleeping packs, which you might apply in lieu of your moisturizer at night. Sleeping packs take advantage of the restorative period of sleep, and they're often full of powerful ingredients and formulated in ways to help them really sink into skin and help with rejuvenation as you sleep. With the help of a sleeping pack, getting enough sleep helps manage your stress levels while helping alleviate stressed skin.
The Dream Age Sleeping Pack from Rose by Dr. Dream specifically harnesses the power found in the rose, starting with rose distilled water for its skin-conditioning properties and adding rose stem cells to help encourage skin rejuvenation. It also has aloe and hyaluronic acid to hydrate, niacinamide to brighten, and portulaca oleracea extract to help soothe, and the natural rose scent will help soothe you mentally as you drift off to sleep.
—
We hope those are helpful, practical ways to help manage stressed skin. If you have any questions, leave them in the comments below!