#SKINTERVIEW — a deep-dive with an esthetician who got her sensitive skin glowing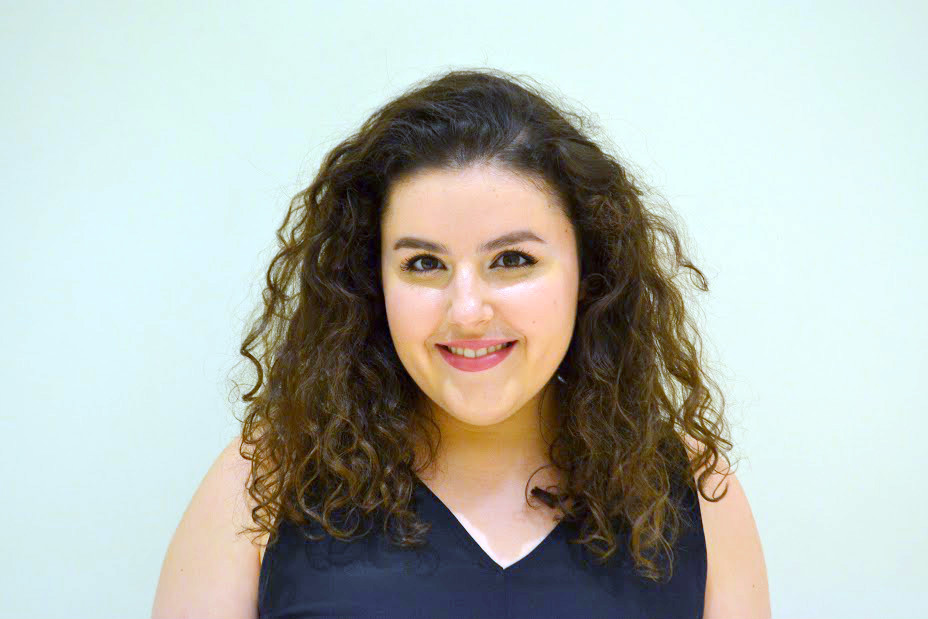 For those of you who know Peach & Lily, you may have heard about the Ask Lily program where anyone can email [email protected] and receive complimentary skincare advice from in-house licensed estheticians. You can seek advice on picking out products to figuring out your skin type to understanding how to reduce redness from rosacea…anything goes! Julianne Branda is one of the faces behind the expert advice that is given — so some of you may have even exchanged emails with her. She's a top-notch esthetician, a K-beauty enthusiast and fun fact — a stand-up comedian! She also figured out how to achieve an everyday glow despite her sensitive skin type, so we wanted to interview her and get to know her skin-story!
How did you first get into skincare?
My passion for skincare began in high school I finally started moisturizing and using SPF! Much of that was due to the beginning of the beauty community on Youtube. While I started out focused mainly on makeup videos, I soon learned that good makeup starts with a good skincare routine. From there, there was a lot of trial and error involved in finding the right products for me and even figuring out my skin type. Since I flush easily and my skin would often get irritated, I erred on the side of gentle, calming products and have ever since.
What made you want to go to school to become an esthetician?
After I discovered Youtube beauty channels, my obsession with makeup and skincare kicked off. All through college I would buy and test the latest trendy products to see what all the hype was about. In my free time between papers and tests I would read up on reviews and ingredients lists to learn more about what I was putting on my face and why it was beneficial. After graduating, I realized I wanted to do more with beauty. I had toyed with the idea of obtaining my esthetician license for about six months until I decided to take the plunge. Since I had studied Communications and Literature in college, I wondered how I would possibly marry my passion for skincare with my degree. Since then I've figured it out!
What is your personal skincare philosophy?
Hydration is very important to me. Even though I have oily to normal skin, I tend to drench my face in moisturizing products because I love the way my face feels when it's soft and dewy. To be honest, I used to go overboard slathering coconut oil on my face and wait hours for it to absorb. Since then, I've moved on to used humectants like hyaluronic acid and ceramides to keep my skin plump, healthy, and soft (minus the oily film!).
Also, prevention is key. Oftentimes we try to reverse damage with anti-aging products after it's too late. When a sun spot or wrinkle shows up on your skin, it's not just on the surface; usually it occurs several layers deep into your skin. Rather than treating problems when they appear, the best way to go about it is to prevent them in the first place. I wear SPF everyday and use an antioxidant rich serum to make sure my skin is protected. And I moisturize! Moisturizing is crucial for maintaining youthful skin.
I also find that natural skincare is the way to go for my skin. This could be because I'm sensitive, however when I started using all-natural skincare the texture, tone, and softness of my skin greatly improved. Plus I know I am not causing issues in a long term sense by using chemicals on my face. I also go out of my way to avoid heavily fragranced products, although a soft natural aroma is always welcome in my book.
What is the top skincare advice you have for your clients?
Always moisturize and use SPF. Avoid harsh peels and chemicals, they do much more damage than they are worth. Especially if you are acne prone, drying your skin out is not the answer–even if your skin is super oily, you still need moisturizer, just a lightweight, fast absorbing one. Hydration hydration hydration! I'm obsessed with it haha.
What do you love about being an esthetician?
I love learned about new ingredients and how they help the skin. I'm also very passionate about product knowledge and studying ingredients lists to see just how effective a product will be. I admit I am a product junkie, so I love trying new products now and again to find my holy grail combination.
I also enjoy helping others with the knowledge I've amassed. It really is satisfying and rewarding when I have a consultation with a client, and several weeks/months later they contact me and say they have noticed an improvement in their skin. It's a great feeling to know I've had a role in improving someone's skin, because it really does have a huge impact on our self esteem.
What are common skincare myths that you've seen clients have? 
Often clients will say it's better for your regimen to be from the same product line and brand, which I feel is more of a marketing strategy than truth. I personally prefer to mix and match product lines, because I have different skincare needs. Most of the time, a particular skincare line will only solve one issue: oily skin, dark spots, dryness, etc. But if you have combination skin or more than one concern, using the same line of products won't help all of your issues.
I also wish the myth that people with oily skin should not moisturize would disappear as well! Not moisturizing your skin can make it even more oily. Proper hydration signals your sebaceous glands not to produce an excess of oil.
As a skincare expert, what do you love about K-beauty?
K-Beauty is innovative, it's fun, and it's effective. Before diving into the K-beauty world, I had no idea many of the innovations it has brought stateside existed. Now so many brands in the West are trying to replicate the ingredients and formulations from Korea, because they work!
Plus, I find that Korean products are gentler than those I've been accustomed to. Korean culture is serious about skincare and values the importance of being gentle with your skin and hydrating it properly. I feel like the West is only starting to catch on to these values, as when I grew up I learned that drying out your skin was good for controlling oil and reducing acne. Yikes!
I feel like K-Beauty's rise in popularity has been helpful in dispelling these harmful myths and has encouraged people to take better care of their skin. Spending extra time removing your makeup, applying a serum or two, and moisturizing makes a huge difference. Double cleansing has been particularly transformative for my skin. Since I love wearing makeup, an oil cleanser is a non-negotiable step for me. Before discovering double cleansing, I rubbed makeup wipes on my skin that stung and made my skin red–and I would have eyeliner residue everywhere. Switching to a more thorough cleansing method improved my skin because it cleans it properly and does not strip moisture away.